Cryptos try to find direction while keeping the Fed in focus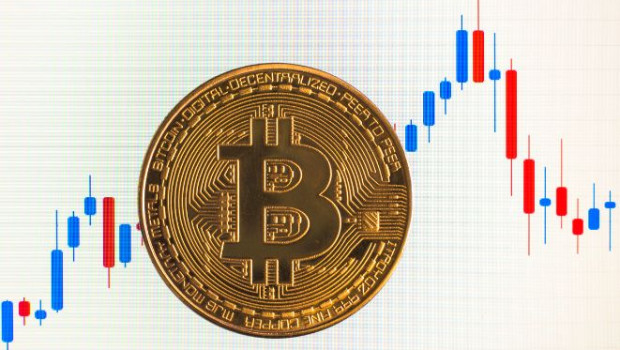 Sentiment has been tempered in the cryptocurrency market. Bitcoin (BTC) falls 0.4% in the last 24 hours and stands at $27,800, while Ethereum (ETH) is trading virtually flat and holding the $1,900 level.
Cryptos remain in no man's land and without a clear narrative. In the last month, the absence of catalysts, both upside and downside, seem to have confused some investors in the digital asset market. In fact, the moves triggered by the U.S. debt ceiling deal have not helped define the trend in cryptocurrencies. Contrary to what many thought, Bitcoin did not benefit from the uncertainty over the potential default, but behaved like a "traditional" stock and was pressured to the downside.
According to Edward Moya, senior market analyst at OANDA, this episode "we were reminded that the key to Bitcoin's success in the US might depend on the upcoming presidential election." In this regard, Moya stressed that there are several candidates, including Florida Governor Ron DeSantis, who have been very favorable to cryptos.
"Improving risk appetite is welcome news for crypto traders. ​The rally is somewhat small and could be short-lived as once we get a debt deal in place, the focus will shift to the Fed and potentially a couple more rate rises, which is not good news for crypto-startup companies," he added.
On that note, all signs point to the U.S. extending the debt ceiling. On Monday, Biden and McCarthy were organizing their congressmen to get the vote through. The text is tentatively expected to be voted on in the House of Representatives (lower chamber) as early as tomorrow, on Wednesday and to move to the Senate (upper chamber), for passage probably over the weekend.
"Although it is feasible that some of the Republicans and more radicalized Democrats will vote against it, we believe the bill will achieve sufficient votes from lawmakers of both parties in both chambers. Any scenario other than this would cause strong tensions in the equity markets," stated Juan José Fernández-Figares, director of analysis at Link Securities.
On the other hand, cryptocurrencies are still very much awaiting the more than possible tightening of the Fed's monetary policy. The central bank seems to have changed its stance in recent weeks and, although some members point out that a "pause" in interest rate hikes would be near, the consensus believes that the Fed will once again step on the accelerator. According to CME's FedWatch tool, investors believe there is a 60% probability that Powell and his staff will raise interest rates by 25 basis points on June 14.
In the rest of the market, Ripple (XRP) made significant gains of 4% on the optimism of a possible court victory before the SEC. Meanwhile, Polygon (MATIC) fell 2% and Cardano (ADA) rose 0.3%.