Cryptos rebound; the SEC and macro data keep the market on edge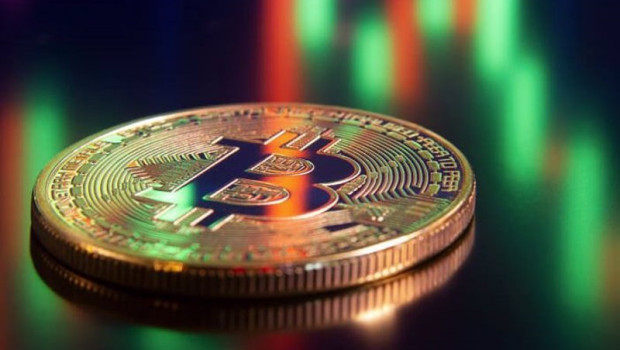 Cryptocurrencies rise moderately. Bitcoin (BTC) advances 0.2% in the last 24 hours and regains $25,700, although it remains far from $26,000, and Ethereum (ETH) rises 0.5% and hovers around $1,630.
Not much has changed in the digital asset market. The Securities and Exchange Commission's (SEC) decision to delay its ruling on spot BTC exchange-traded funds (ETFs) completely erased the gains made after Grayscale's victory against the regulator in court.
In this regard, the company that manages the world's largest Bitcoin fund, Grayscale Bitcoin Trust (GBTC), has written a letter to the SEC asserting that there are "no grounds" for it to prevent the fund's conversion into a spot Bitcoin ETF. In fact, the company stated that, had there been any difference with Bitcoin futures, which are permitted by the SEC, the regulator would have explicitly mentioned it.
Be that as it may, the market is at a crossroads. Analysts believe that, following the Grayscale win, approval of cash ETFs is much more likely and estimate that these investment products will receive the green light from the regulator by the end of the first quarter of 2024. Conversely, the latest macroeconomic data and the SEC, which will not only try to delay the approval of these ETFs as much as possible, but could also maintain its belligerent stance on cryptos and re-engage in a court battle, worry investors.
"As we enter September, the cryptoasset market remains on the edge of its seat as various macroeconomic and regulatory narratives continue to leave investors guessing. With the route to lower rates still unclear and Bitcoin spot ETF approvals still waiting, the market will continue its guessing game on major cryptoassets' direction of travel," explained Simon Peters, analyst at eToro.
César Nuez, technical analyst at Bolsamania, stressed that Bitcoin has complicated its technical appearance after the recent falls and marks the $24,745 support as the price level to watch. "We should remain very attentive to the abandonment of this level of demand because, if it leaves it behind, its technical prospects would be strongly complicated, being very likely the return to the level of $20,000," he indicated.
On the business side, Coinbase has created a new cryptocurrency lending service in the United States for institutional customers, helping to fill the void left by the bankruptcies of firms such as Genesis and BlockFi.
Separately, another Binance executive, cryptocurrency exchange product head Mayur Kamat, has left the company. Kamat's departure follows those of chief strategy officer Patrick Hillmann, senior director of research Matthew Price, senior vice president of compliance Steven Christie, who left the company in early July, and head of Asia-Pacific Leon Foong, who resigned from his position in August.
In other market news, cryptos are mixed. Solana (SOL) rises more than 2% and Ripple (XRP), Cardano (ADA) and Dogecoin (DOGE) moderately fall.