Cryptos rebound; Powell boosts Bitcoin above $23,000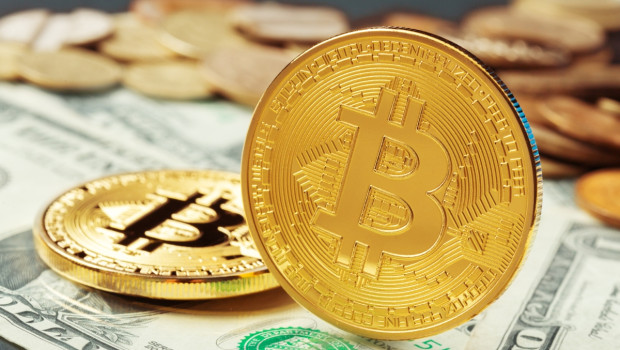 The cryptocurrency market rebounds. Bitcoin (BTC) rises 1.2% in the last 24 hours and exceeds $23,200, while Ethereum (ETH) soars 2.6% and flirts with $1,700.
The bullish turnaround depended almost entirely on Jerome Powell, and the Federal Reserve (Fed) chairman gave the market a lifeline. After starting the week with falls and nervousness after the surprising US employment report, the central banker assured that there is still work to be done to control inflation, but reiterated that the disinflationary process "is in its early stages" and was not particularly harsh in his words as were other Fed members such as Bostic or, especially, Kashkari.
"The reality is if we continue to get strong labor market reports or higher inflation reports, it might be the case that we have to raise rates more.There's been an expectation that it'll go away quickly and painlessly. I don't think that's at all guaranteed," Powell commented, while explaining that it is possible that the Fed will revise the terminal level for interest rates.
In this regard, Naeem Aslam, chief market analyst at AvaTrade, noted that market expectations are no longer for the Federal fund rate to be in the range of 4.75% to 5%. "In fact, many believe that the Fed could actually end up pushing the interest rate all the way to 5.25%," he stressed.
"In short, Powell's comments were only slightly more hawkish than his press conference remarks, however US markets didn't seem to care that much, finishing the day strongly higher even as bond yields remained steady at their recent highs," noted Michael Hewson, director of analysis at CMC Markets.
Meanwhile, Ipek Ozkardeskaya, senior analyst at Swissquote Bank, stressed that Powell's speech, while dovish, had a distinctly 'hawkish' tone. "He said that disinflation is at the early stages and that the ride will probably be 'bumpy'. He had said last week that the Fed needs 'substantially more evidence' to declare victory over inflation. But in vain. Investors focused on the fact that he appeared just as hawkish as he has always been, that he didn't promise a 50bp hike at next meeting, and that he said that the Fed won't actively shrink its balance sheet for at least a few years," the expert noted.
"If investors are not convinced by what Powell says, they could be easily convinced if next week's inflation data in the US came with a bad surprise. Until then, no one can guarantee how sustainable the latest gains are," he added.
In the cryptocurrency space, the market continues to watch for news surrounding the restructuring agreement Digital Currency Group has reached with creditors of its bankrupt subsidiary Genesis. Investors are also paying attention to the sales of shares of Grayscale, the world's largest Bitcoin fund, being made by the conglomerate led by Barry Silbert; for the moment, the sales are focused exclusively on the Ethereum fund, although the low sale price and the fear that they will begin to liquidate the Bitcoin fund as well is making the market uneasy.
As for the 'crypto' queen, Aslam highlighted that it is stuck in a marked range. "For the past number of days, the price is fluctuating between the price level of 24,230 while the downslide is limited to 22490. We need to break out of this range in order to establish a new trend which currently seems to be difficult," he noted.
"Sentiment remains a dominant factor but what the community will likely be hoping for more than anything right now is for headlines to not turn against them and for cryptos to show some resilience. So far, both of those boxes are being ticked," stated Craig Erlam, senior analyst at Oanda.
In other market news, there have been widespread gains led by Cardan (ADA), Polygon (MATIC) and Polkadot (DOT).