Cryptos fall while focusing on the SEC and the Fed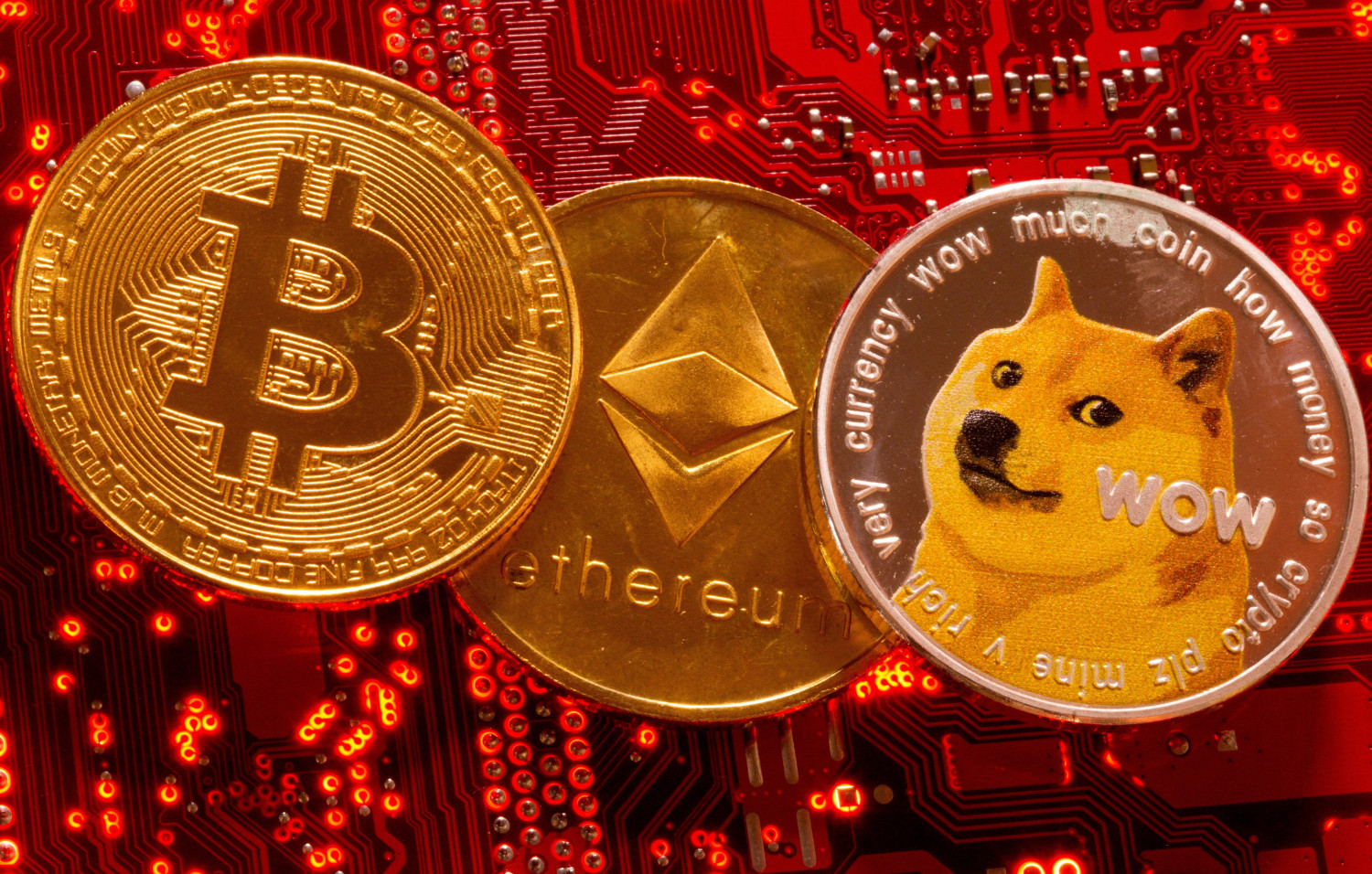 New twist in the cryptocurrency market. Bitcoin (BTC) drops more than 1% in the last 24 hours, but remains at $26,400 after surpassing $27,000 on Tuesday. For its part, Ethereum (ETH) falls almost 2% and stands at $1,840.
"We are certainly far from being out of the woods," stated Naeem Aslam, chief investment officer at Zaye Capital Markets. Recent Securities and Exchange Commission (SEC) lawsuits against Binance and Coinbase remain the main focus for investors, who are seeing how cryptoassets are holding up better than cryptocurrencies in these times of market stress. BTC, ETH and the stablecoin Tether (USDT) were trading at large premiums on Binance.US, a sign that investors are abandoning the U.S. subsidiary of the world's largest exchange.
"Bitcoin is bigger than any other crypto asset, and one thing is certain: currently, we mainly have Bitcoin whales and professional institutions that are in the markets. Retail traders, who were in for the short-term gain, have been long flushed out, and they were very much responsible for the excessive volatility in the markets," Aslam explained.
As a result, the expert points out that Bitcoin prices are "likely" to "remain under pressure," while stressing that "there are chances that the price may violate the important price support of 25K, but we may also see some bargain hunting taking place at that price point."
Meanwhile, Ipek Ozkardeskaya, senior analyst at Swissquote Bank, commented that the "impressive" price resilience in cryptocurrencies makes one thing clear: "For most cryptocurrency traders, an existential threat to cryptocurrency exchanges is not an existential threat to cryptocurrencies."
"Global inflation and rising yields are a stronger headache for cryptocurrency valuations than cryptocurrency exchanges' problems with the SEC," Ozkardeskaya added.
In this regard, the Bank of Canada's (BOC) latest monetary policy decision was proof that central bankers are still very concerned about inflation. The agency surprised the market and raised benchmark interest rates by 25 basis points. The BOC´s move is interesting because it usually serves as a reference for what the Federal Reserve (Fed), which is expected to pause its hiking cycle on June 14, will do.
Edward Moya, senior market analyst at OANDA, recalled that the Ontario agency was "the first to raise rates in 2022 and then put them on hold earlier this year." "The BOC is signaling that more rate hikes could come and that has everyone rethinking that the Fed will be done after the July hike," the expert points out.
For Aslam, the situation has changed a lot as the BOC and the Reserve Bank of Australia (RBA) were not expected to raise their benchmark rates. "The key takeaway from their decision has been that no matter what the cost, interest rates need to move higher," he stressed.
The analyst explained that the Fed "is in much better condition as compared to the other central banks" because "they have plenty of support for their monetary policy in terms of the US labour market." "The jobs market is robust and showing no signs of any significant weakness, and we believe that the Fed is going to use this particular factor to hike rates further going into the next week. But for now, next week's event is a bit too far away for traders to focus on, so the market's price action is very dull," Aslam sentenced.
In other market news, there have been declines among the major altcoins. Highlights include a drop of more than 4% in Cardano (ADA) and a 7% plunge in Solana (SOL).