Cryptos fall; Bitcoin tests important supports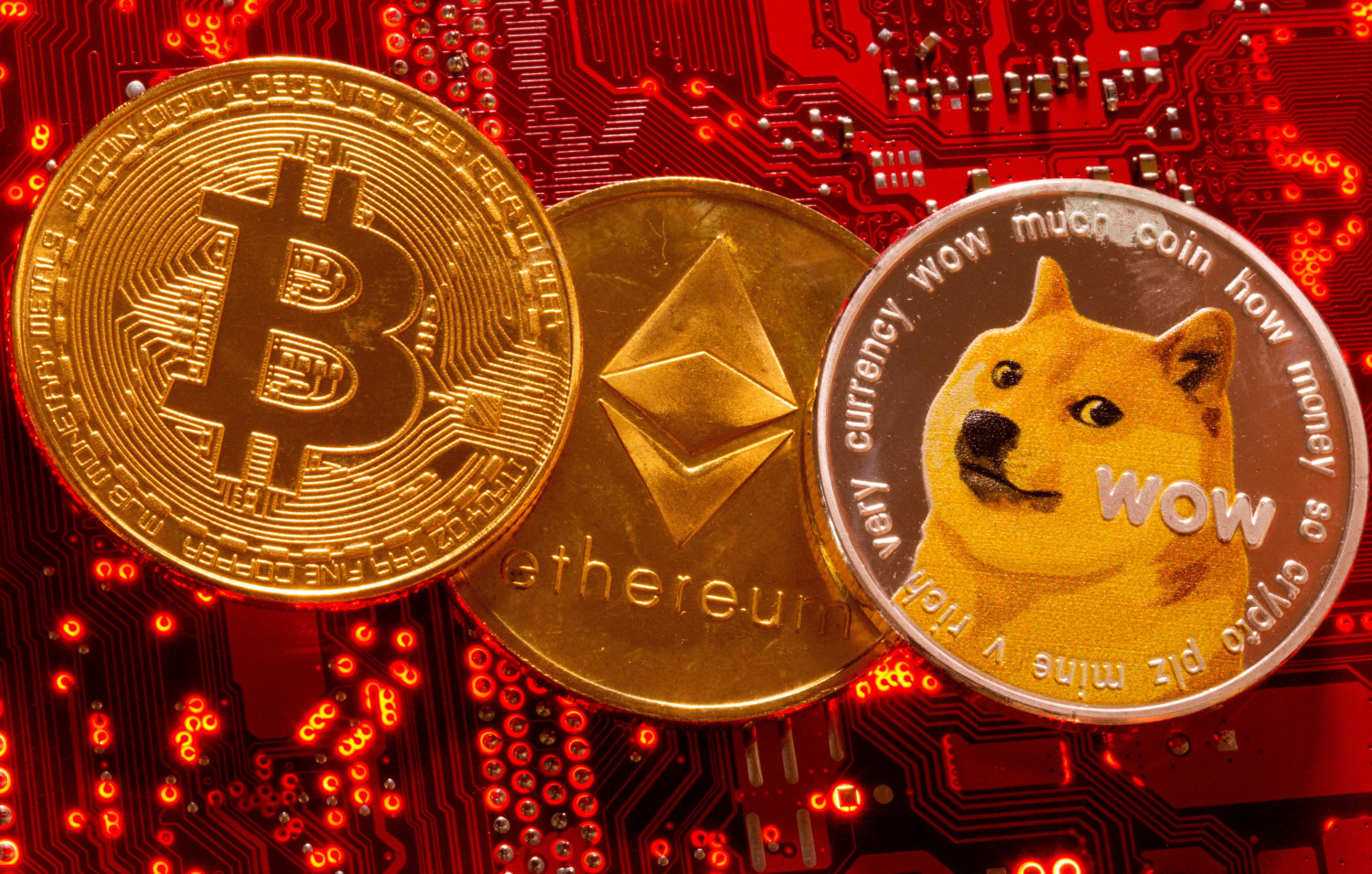 Few movements in cryptocurrencies. Bitcoin (BTC) is around $27,200 after dropping 0.6% in the last 24 hours and Ethereum (ETH) is around $1,8000 after falling 0.4% in the last day.
Javier Molina, senior market analyst at eToro, believes that the reigning cryptocurrency "is putting pressure" on the first support it presents in the $26,500-$26,800 range. "If this area is lost, Bitcoin will move directly to $25,000. This level is very important and should not be lost, because if it is, the succession of rising highs and falling lows would be broken and $23,500 would be the first of the bearish targets," he added. On the other hand, if it holds this level, $28,500 "marks the resistance to beat before going for the highs of the year."
Craig Erlam, senior market analyst at Oanda, believes that Bitcoin has recovered "from a wobble" late last week. According to this expert, the break below $27,000 could have been an interesting technical test for the cryptocurrency. "It may still prove to be significant but once more we are seeing some resilience. It ran into some support around $26,000 but that could be tested again, with $25,000 being the next big test below," noted Erlam.
The cryptocurrency sector has suffered the effects of a negative shift in sentiment recently amid further bankruptcies such as Bittrex and successive problems, technical and presumably legal, at Binance. "Liquidity concerns and regulatory fears in the US have been a major headwind for Bitcoin recently but bulls and 'diamond hands' are hoping today's 'hard fork' will help boost sentiment and drive prices back up to highs," stated James Harte, analyst at TickMill Group.
In relation to this, it seems that regulatory uncertainty will remain a concern in the coming weeks. And that is because the Securities and Exchange Commission (SEC) assured an appeals court that cryptocurrency exchange Coinbase had not demonstrated that the regulator needed to create a new regulatory framework for the digital asset sector.
"Mandamus is an extraordinary remedy—one that requires the petitioner to show a clear and indisputable right to relief. Coinbase does not and cannot demonstrate such a right. Neither the securities laws nor the Administrative Procedure Act ("APA") impose on the Securities and Exchange Commission an obligation to issue the broad new regulations regarding "digital assets" Coinbase has requested," the regulator stressed.
On the other hand, investors are still watching the U.S. debt ceiling, which could go into default if Democrats and Republicans do not reach an agreement before June. President Biden will hold a series of meetings today, on Tuesday, to try to make progress on the issue, which Treasury Secretary Janet Yellen has warned could unleash economic chaos if not resolved.
"In this context, there is little chance we will see a resolution to the US debt ceiling issue today. Even though investors bought hope of a possible breakthrough on US debt ceiling impasse when Biden and McCarthy meet today, McCarthy warned that they 'are nowhere near reaching a conclusion'. The negotiations will likely remain tight as Republicans ask decent spending cuts to accept a debt ceiling relief, while Biden is not willing to compromise on spending into the election year," explained Ipek Ozkardeskaya, senior analyst at Swissquote Bank, who believes a deal is "unlikely until the last minute."
"Therefore, even if Biden was to blink, he'd better do it at the last minute – to show his electors that he did his best to avoid an otherwise unavoidable default. Anything else would probably be a political mistake," she added.
In the rest of the market, there have been moderate falls of between 1% and 2% in large tokens such as Ripple (XRP), Cardano (ADA) or Solana (SOL).