Cryptos fall; Bitcoin loses $23,000 on inflation concerns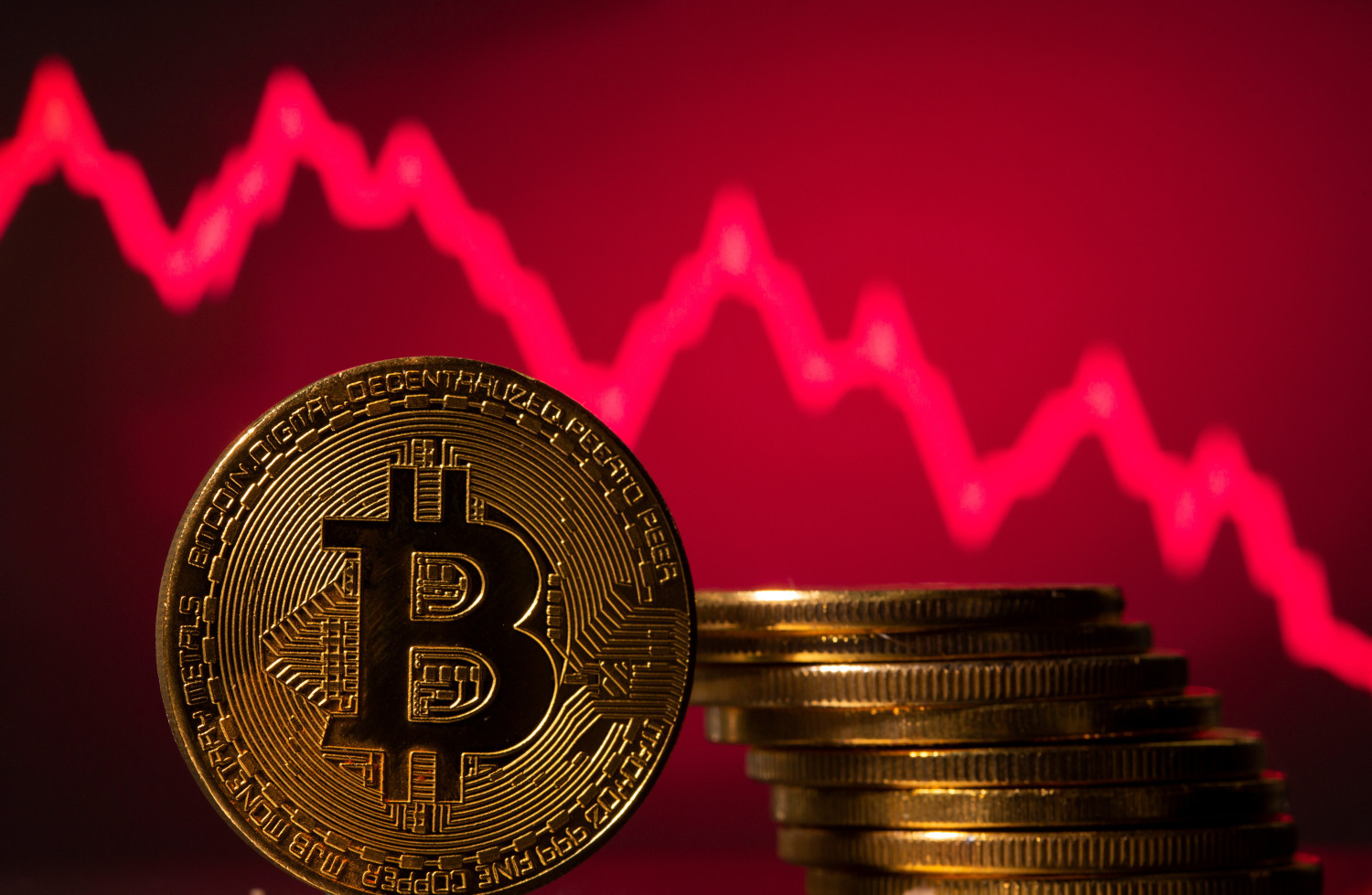 The cryptocurrency market turns bearish. Bitcoin (BTC) falls 2% in the last 24 hours and stands at around $22,700, while Ethereum (ETH) drops 2.5% and remains at $1,630.
"Bitcoin's strong start to the year appears to be over for now. After hitting some key technical resistance just above the $24,000 level, Bitcoin is entering consolidation modes," noted Edward Moya, senior analyst at Oanda.
Likewise, the expert believes that the reigning cryptocurrency could lose its current level with the "next big move in bond yields" which were down slightly yesterday, on Wednesday. "Bond market volatility will be insane after the Valentine's day inflation report, which might mean Bitcoin could drift towards the $20,000 level if stocks get hammered over the next few sessions," he explained
The market awaits next week's key U.S. inflation data after a surprisingly strong January jobs report in the world's top economy. The strong hiring has investors fearful of a possible change of course by the Federal Reserve (Fed), which at its first conclave of the year was more dovish than some now believe.
"If the Valentine's day inflation report ends up being a hot one, traders might start believing the Fed's hawkish pushback," Moya stated.
Chairman Jerome Powell's words only served to briefly temper market sentiment, as the recent stances of members such as Kashkari, Bostic or Williams, who recently suggested tightening hikes if the inflationary climate worsens, differ markedly from that of the central banker. Still, experts like Ipek Ozkardeskaya, senior analyst at Swissquote Bank, point out that Powell's speech remains hawkish in tone, even if the form suggests docility.
"Investors focused on the fact that he appeared just as hawkish as he has always been, that he didn't promise a 50bp hike at next meeting, and that he said that the Fed won't actively shrink its balance sheet for at least a few years," he noted.
In other market news, there is a lot of talk about the next update to the Ethereum blockchain, Shanghai. In this regard, Coinbase CEO Brian Armstrong assessed the rumors that the Securities and Exchange Commission (SEC) would be considering banning the 'staking' of 'cryptos', which would significantly harm his 'exchange' as it offers this type of services.
"I hope that's not the case as I believe it would be a terrible path for the U.S. if that was allowed to happen," Armstrong stated. It should be noted that an estimated 16 million ETH tokens could be released into the market once Shanghai is completed, which could lead to strong selling pressure as well as a staking rally from which Coinbase could benefit.
In other market news, selling is taking hold. Ripple (XRP), Cardano (ADA), Binance coin (BNB), Dogecoin (DOGE), Solana (SOL) and Polkadot (DOT) have dropped between 2% and 4%, while Shiba Inu (SHIB) has fallen 6%. In positive territory, Polygon (MATIC) has risen 2.6%.