Cryptocurrencies rebound; Bitcoin recovers at the $23,000 level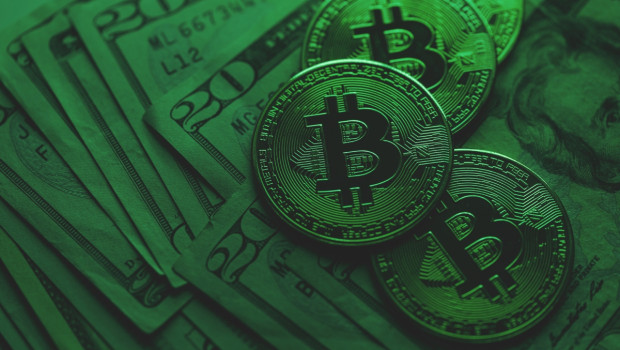 The cryptocurrency market has rebounded remarkably after a hesitant start of the week. Bitcoin (BTC) has risen more than 1% in the last 24 hours and is now above $23,000; the rebound of the reigning cryptocurrency has allowed the market to regain the $1 trillion market capitalization. For its part, Ethereum (ETH) is trading slightly lower, but remains above $1,600.
"It's been a choppy few days, with Bitcoin trading between roughly $22,300 and $23,300. That's a range many would have only dreamed about a few weeks ago and it will be interesting to see what that does for interest after such a turbulent period," noted Craig Erlam, market analyst at Oanda. The expert wonders whether traders "will be keen to get back in or are they still fearful of more negative headlines ahead? Early signs are promising but then, this is crypto and volatility comes with the territory," he added.
The truth is that many analysts are predicting that this major rebound in cryptocurrencies is not sustainable after more than a year of a bear market and with reputation and confidence in the sector badly damaged. "At a micro-level, most individual applications and protocols are still near trough levels of users and activity, even if many have risen over 100% in recent weeks," noted Jeff Dorman, chief investment officer at Arca, who pointed out that "the market is trying to find equilibrium—something between last year's dead zone and 2021's euphoria."
For César Nuez, analyst at Bolsamania, the reigning cryptocurrency has clearly improved its technical aspect in recent sessions, but "we must keep in mind very carefully that its trend is strongly bearish." "The most normal thing is that we could end up seeing the return of the sell-off at any time," he added.
"In the short term we could see an attack on the $21,400 resistance. However, to see an improvement in the medium and long term we should wait for a close above $25,270, prices no more and no less than 34% above current levels. The first support level is at $16,090," the expert explained.
"A period of relative calm in the crypto space has allowed for such a rebound, time clearly being a great healer and all that. Still, as we've seen in crypto, the volatility works both ways and what we've seen this past week suggests there's plenty more to come," added Erlam.
In this regard, the bankruptcy of crypto-lender Genesis is one of the big pockets of potential volatility that the market is watching with some concern. The latest news is that lawyers for the Digital Currency Group subsidiary have been working for several months with creditors to reach a "consensual resolution", according to the lawyers' statement to the New York bankruptcy court.
In other market news, Cardano (ADA) and Solana (SOL) have rallied more than 1%. Ripple (XRP), meanwhile, has dropped 1% after Monday's strong gains. Polygon (MATIC) and Polkadot (DOT) have soared 3% and 5%, respectively.