Cryptocurrencies on the rise; Bitcoin reconquers $17,000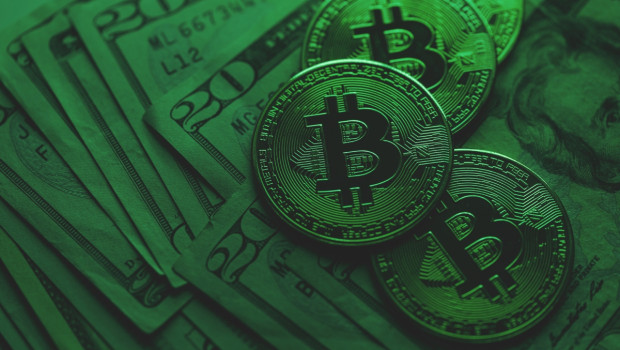 The cryptocurrency market is going to close the week strongly. Bitcoin (BTC) has rallied over 2% in the last 24 hours and is trying to consolidate at $17,200, while Ethereum (ETH) has risen almost 4% in the last day and is racing to recapture $1,300.
"The cryptocurrency industry is still feeling FTX´s aftermath and all the negative news about the 'exchange' is still influencing Bitcoin´s price," stated Naeem Aslam, chief market analyst at AvaTrade, as he highlighted "one exciting element to note": "Even though there has been so much bad news about the industry and some serious concerns about the domino effect, Bitcoin is still trading above the $15,000 price support. This is a very encouraging sign."
Despite the relative inaction of the last few days, marked by fears of a deeper-than-current FTX contagion effect and possible global economic recession, we may be looking at "a slower growth pattern" in digital assets. This is JJ Kinahan´s belief, the CEO of online trading firm IG North America, as he stated in an interview for 'CoinDesk' that he perceived "new money wanting to enter the market" and that cryptos have overcome "a crisis of confidence". "We will have to watch to see if investors are coming back now or will wait until 2023 to invest again. It's a pattern of behavior we often see in another asset class," he added.
"If you get to the end of the year going sideways, I would see it more as a building momentum. If you're long right now, you're saying to yourself, 'We can stay at 1% to 3% of the levels we're at now because that's building a foundation that will be longer-term confidence,'" Kinahan explained.
However, it's not all good news. On Thursday, shares of the world's largest Bitcoin fund, Grayscale Bitcoin Trust (GBTC), hit a record average discount rate of nearly 50% to Bitcoin´s price. "It really highlights the big differences in the quality of the structure between different investment vehicles," stated Bradley Duke, co-CEO of ETC Group.
Be that as it may, we will have to keep a close eye on upcoming developments. Next week, for example, a new hearing is scheduled in the U.S. Senate to investigate FTX´s bankruptcy, as well as the Federal Reserve's (Fed) next monetary policy decision and, more importantly, Chairman Powell's speech on how the central bank may act in coming months.
In other market news, there have been rises across the board. Ripple (XRP) increases 1%, as well as Dogecoin (DOGE), Cardano (ADA) and Polkadot (DOT). Polygon (MATIC) and Litecoin (LTC) gain 3%.