Cryptocurrencies are not slowing down; Bitcoin consolidates at $21,200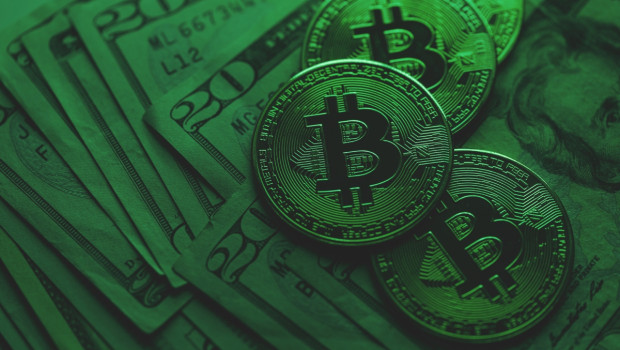 The cryptocurrency market is not slowing down and is approaching a total capitalization of $1 trillion. Bitcoin (BTC) rallies 0.6% in the last 24 hours and consolidates at $21,200; in the last week, the reigning cryptocurrency has appreciated by more than 20%. For its part, Ethereum (ETH) has risen 1% and is eyeing $1,600.
Digital assets continue steadily on their upward path driven by good macroeconomic data on both sides of the Atlantic, readings that seem to give hope to the idea of a soft landing for the economy. ""The fact that we are now flirting with $21,500 is amazing. It correlates a little bit to the equity markets now, in that we're starting to see people put out a little more risk. Volatility has come off there," stated JJ Kinahan, CEO of IG North America in an interview on 'CoinDesk TV'.
"Bitcoin seems to have been one of the big winners from the new year risk rally, after struggling for much support in recent months as a result of the FTX collapse. Perhaps it's making up for lost time as traders look to capitalize on such heavily discounted levels compared with the 2021 peak," noted Craig Erlam, senior market analyst at Oanda, who, however, stressed that "it will take a lot more than a risk revival to get traders back on board."
Naeem Aslam, chief markets analyst at AvaTrade, stressed that the sector is "not out of the woods" despite it being "encouraging" to see the world's largest cryptocurrency comfortably above $20,000. "For that to happen, the BTC price certainly needs to break above the 30K price level and only that will establish that prices are moving in the right direction and we will see an actual bull rally taking place," he sentenced.
Nevertheless, important companies in the sector remain under pressure due to the FTX contagion effect. One of them is conglomerate Digital Currency Group, which announced early this morning that it will suspend dividends due to the difficulties experienced at Genesis. "In response to the current market environment, DCG has been focused on strengthening our balance sheet by reducing operating expenses and preserving liquidity, as it stated to shareholders in a letter Tuesday," commented Barry Silbert, CEO of the group, to shareholders in a letter accessed by 'CoinDesk'.
It should be recalled that Genesis and Gemini have been at loggerheads for weeks over a debt related to the Gemini Earn program that Digital Currency Group seems to refuse to satisfy. The SEC accused both companies of selling unregistered securities.
On the other hand, the former president of FTX US, the U.S. subsidiary of the bankrupt exchange, harshly attacked Sam Bankman-Frieden in a Twitter thread in which he accused him of being a "manipulator" and of imposing decisions on his subsidiaries without prior notice. "I would never have guessed that behind these kinds of problems, which I had seen in other more mature companies throughout my career, was a multi-million dollar fraud," he acknowledged.
In other market news, there have been notable rises of 15% for Shiba inu (SHIB) and 2% for Dogecoin (DOGE). The rest of the main 'altcoins' recorded falls, highlighting losses of more than 3% for Solana (SOL).