Crypto selloff accelerates: Bitcoin eyes $20,000 and Ethereum, $1,000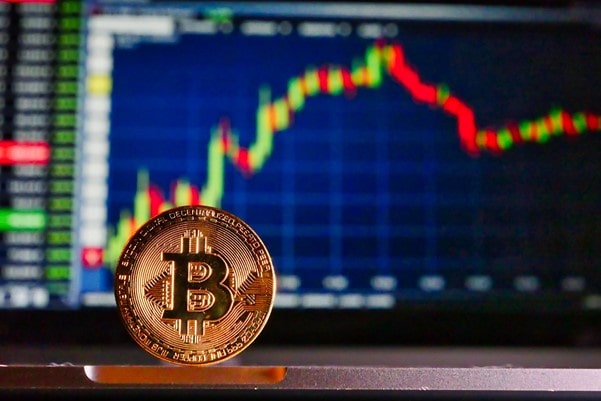 Bitcoin maintains its depressed outcome and continues to descend lower on Wednesday, as the digital currency par excellence is unable to slow down after Monday's sharp declines. The $20,000 support even looks vulnerable after Wednesday's lows are on the doorstep of this price, according to data from CoinMarketCap, although experts believe this will be a market floor after recent declines.
The rest of the digital tokens follow in the wake of Bitcoin and show losses of 8% on average in the last 24 hours, rising to 10% in Ethereum´s case, which is close to $1,000. Total capitalization is at $860 billion, $1 trillion below the value digital currencies were worth in May. And this gloomy outlook carries over to companies in the sector.
The market continues to rightly fear the potential repercussions of Celsius becoming insolvent, while still having billions in assets under management. The decline in those assets has been remarkable since Bitcoin's all-time highs, dropping from $28 billion in November to about $3 billion today.
"I think the digital currency trading and lending platform liquidity issues raise serious concerns about the high returns of many lending platforms, and critics of cryptocurrencies will feel more confident in their views on the legitimacy of decentralized finance (DeFi), noted Marcus Sotiriou, an analyst at GlobalBlock. "I agree that people should be wary of lending companies offering lucrative double-digit returns on assets like Bitcoin and Ethereum," he added.
"You have to consider the risks involved, such as exploitation of smart contracts, lender insolvency and whether the protocol has been stress-tested. We are still in the early stage of cryptocurrencies, where many DeFi products are being tested and natural selection will cause many to fail along the way," he stated.
The impact carries across the board for centralized lenders, as BlockFi also faces problems. On Tuesday they announced in a blog post that they are laying off between 170 and 200 employees, which is 20% of the workforce.
This information comes on the heels of a number of cryptocurrency companies that are reducing the number of employees, due to the chaos that is occurring in this market downturn. Crypto.com CEO Kris Marszalek announced on Friday that the company will lay off about 260 employees.
Brian Armstrong, CEO and co-founder of Coinbase, sent an email to the cryptocurrency platform's employees, in which he announced that an 18% staff reduction is being considered, in order to "ensure we can stay healthy during this economic downturn."
"However, the unfortunate events with lenders such as Celsius and other cryptocurrency companies will not stop investors from continuing to invest in mainstream cryptocurrencies," Sotiriou commented. "The intrinsic value of borderless, permissionless and blockchain-native assets will continue to thrive in the long term," he concluded.
THREE ARROWS CAPITAL AND ETHEREUM
As for Ethereum, it trades around $1,064, but a wave of selling is on the horizon due to the liquidation of Three Arrows Capital as major lenders close positions.
According to cryptocurrency analyst Onchain Wizard, a wallet marked as Three Arrows Capital on Nansen has been paying down its debt through the non-custodial decentralized liquidity market protocol Aave V2 to avoid liquidation of its 223,000 ETH worth nearly $264 million. However, the collateralized position faces liquidation risk if the ETH price falls to $1,016. The portfolio has a total debt of $198 million in USDT and USDC, with a liquidity threshold of 85%.
Management uses USDT and USDC to repay the debt and withdraws ETH. Subsequently, Three Arrows Capital converts ETH into USDT or USDC through "sinofate.eth" and pays off the debt in Aave V2. In fact, management has sold nearly 50,000 ETH in the last 24 hours.
Three Arrows Capital co-founder Zhu Su has spoken out on Twitter to calm the conditions that originated as a result of liquidation risks. He stated, "We are in the process of communicating with relevant parties and fully committed to resolving this."