Bitcoin tries to find a trend as it keeps a close eye on the Fed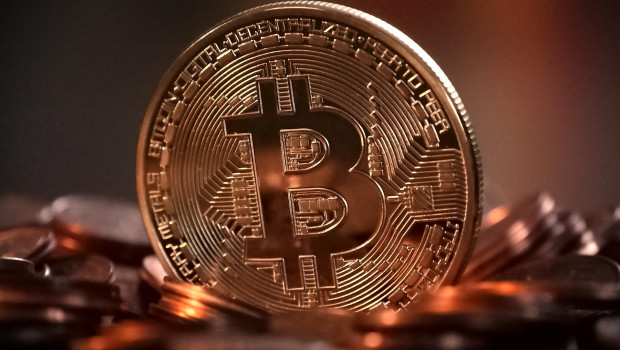 There is confusion in the market about the direction Bitcoin (BTC) could take. The world's largest cryptocurrency is trading practically flat at $19,270 after it tried to go for $20,000 at the end of last week. So much so, that the currency devised by Satoshi Nakamoto reached over $19,900 before a drop to the current price. Ethereum (ETH), meanwhile, rebounded 0.8% and remains above $1,300.
Cryptocurrencies rose strongly last Thursday, following the movement of stocks after the US CPI reading for September showed higher-than-expected inflation. And it is the macro context that continues to dictate the movements of the 'cryptos' as investors are still very much awaiting what the Fed (Federal Reserve) decides on November 2.
"Markets are not worried about inflation, they are worried about the Fed's expected response to inflation, and nothing changed yesterday: the 75 basis points were expected, and the CPI data confirmed it," explained Jeff Dorman, chief investment officer at Arca.
The situation is "tense-calm", stated Javier Molina, senior market analyst at eToro, who believes that BTC "does not end up defining the evolution of prices", although this week could be of "relative strength". "First support is at $18,500, with a more solid area at $17,500. Losing them would mean going for $13,500. Above that, $22,500 is the main resistance to beat," he noted.
Likewise, the Bespoke Investment Group team stresses that, although October is usually a bullish month for Bitcoin, the world's largest cryptocurrency "has never been in a bear market like this one" and they recommend being "cautious." Instead, Nicholas Merten, founder of DataDash, believes that Bitcoin "has never experienced a situation like this" and that "a lot more pain is to come." "For the first time in 14 years, the Nasdaq Composite had a weekly close below the 200-week moving average. This was a turning point for the previous two 50-80% bear markets in 2000 and 2008," he added.
"Low volatility relative to other assets, against a backdrop of continued declining volumes, has the potential to cause a pullback in prices," Chase White, an analyst at Compass, noted this past Friday.
On the other hand, popular 'crypto' investor and CEO of consultancy Eight, Michael van de Poppe, stated that "it is a matter of time until massive volatility returns to the markets, after four months of consolidation." "Most are still assuming that we will continue downhill with markets, but I think the odds of upward momentum have increased," he commented.
In the 'altcoins' market, the lack of movement in Tether (USDT) and USD coin (USDC) over the past 24 hours stands out. Meanwhile, ADA (Cardano) and Solana (SOL) are trading slightly down, holding above 30 cents and $30, respectively, while Ripple (XRP) has accumulated a drop of more than 3% in the last few hours and is trading for 46 cents.