Bitcoin nears $60,000 and is settling at six-month highs amid SEC, Putin and adoption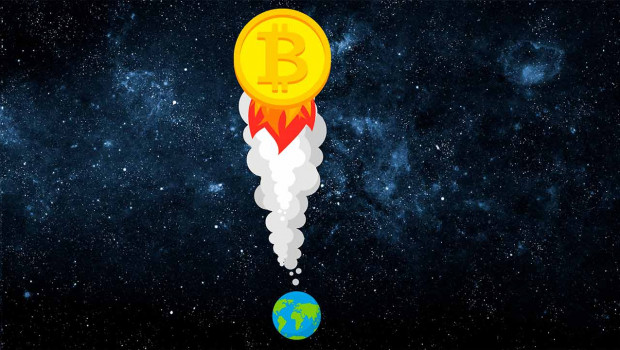 Bitcoin is rising strongly, which stretches the upward momentum received on Thursday to almost the psychological barrier of $60,000 - the resistance is at the all-time high of $65,000 -, boosted by the certainty that the US Securities and Exchange Commission (SEC) will approve the exchange-traded funds (ETFs) based on cryptocurrency futures next week. As reported by 'Bloomberg', the regulator has almost decided not to block two of these investment vehicles, which are due to receive the agency's verdict as of October 18th, and bulls are celebrating this in the cryptoasset market.
In addition to the boom the queen of digital currencies is having, which is soaring 10% this week, there are rises in other 'altcoins,' with the green prevailing in Ethereum, which has reached $3,800, or Solana. Total capitalization decisively points to $2.5 trillion, with Bitcoin dominance at 46% and the value of all Bitcoin tokens in circulation at $1.12 trillion.
The ETF's green light is one of the most anticipated events in cryptocurrency history and analysts claim it will be a bigger repulsive to the 'cryptoverse' than Tesla founder Elon Musk's $1.5 billion cryptocurrency purchase earlier this year. The market consensus sets at least April's all-time highs as the target for the upside, while more than a few believe that $100,000 is within reach for Satoshi Nakamoto's creation before the end of the year.
'Bloomberg' has been stating for some days that the SEC will make the decision of approving the first Bitcoin ETF although based on its futures and not on it´s on the spot price. This milestone is seen as a new opportunity for Wall Street institutional investors who haven´t yet decided to take the leap into 'cryptos'. The news agency reports that it involves the proposals from ProShares and Invesco, which were filed under mutual fund rules that SEC Chairman Gary Gensler stated provide "important investor protections." An evaluation of both will be finalized next week.
In other news, "Bitcoin prices are rallying as global cryptocurrency adoption skyrockets. The latest Chainalysis Global Crypto Adoption Index shows massive growth across emerging markets and that trend will continue as investors abroad scramble for inflation hedges," explains Edward Moya, an analyst at Oanda.
Crypto traders also shrugged off BOE's deputy governor Cunliffe's warning that Bitcoin could trigger a 2008-level meltdown. Russia´s President Putin also made some comments on cryptos, noting that they have value, but shouldn't be used for trading oil. "Bitcoin is not centralized anymore now that China is out of the picture and further support from a wide range of countries is always bullish for cryptos," Moya adds.