Bitcoin faces short term selling pressure after approaching the $60,000 psychological barrier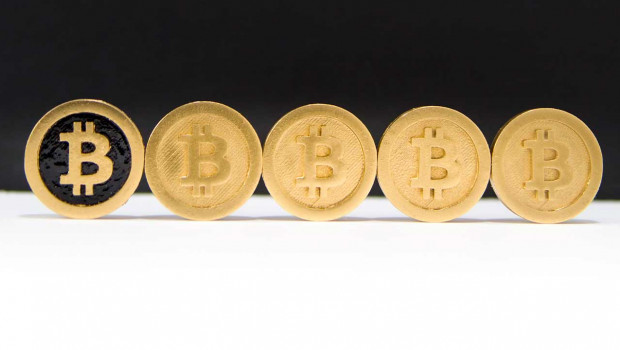 Bitcoin´s October rally lost steam after the cryptocurrency approached the psychological $60,000 barrier and fell nearly 4.5% on Wednesday. However, with recent highs near $58,000, according to CoinMarketCap, and holding at prices not seen since May, experts maintain their optimistic view that it will reach the all-time highs of mid-April sooner rather than later.
"Longer-term, there appears to be plenty of support behind the Bitcoin rally which may point to new all-time highs in the not-too-distant future," notes Craig Erlam, analyst at Oanda. The reasons that the market consensus believe are underpinning prices haven´t lost their luster. "Over the last few weeks, regulatory crackdowns on the digital sector have been on the decline, both in the U.S. and China," states Naeem Aslam, head of analytics at AvaTrade.
Moreover, "optimism is also on a rise as the U.S. Securities and Exchange Commission is expected to grant consent to a Bitcoin exchange-traded fund. Similarly, investors are also anticipating that Bitcoin futures ETF may be on the horizon after SEC chair Gary Gensler hinted that he was open to a fund exclusively focused on crypto derivatives," the expert recalls.
However, other signs call for caution regarding the longevity of the rally as the market enters a strong overbought level. The Bitcoin fear and greed index, which entered "extreme greed" territory last week is at the highest level since early September, when it preceded a sharp Bitcoin sell-off, as pointed out from 'CoinDesk'. Analysts also blame JP Morgan CEO Jamie Dimon's renewed attack on Bitcoin for souring sentiment in recent hours. "Personally, I think it's worthless," he said on Monday, when speaking to 'CNBC'.
As for the altcoins, ethereum remains above $3,500, while highlights include 13% gains in the binase coin, following the announcement by Binance, the world's largest cryptocurrency exchange, that it launched a $1 billion fund in support of the Binance Smart Chain blockchain, with the aim of helping to accelerate the adoption of digital assets and blockchain technology. Total capitalization exceeds $2.3 trillion.