Bitcoin continues to consolidate after its worst run of weekly declines since 2011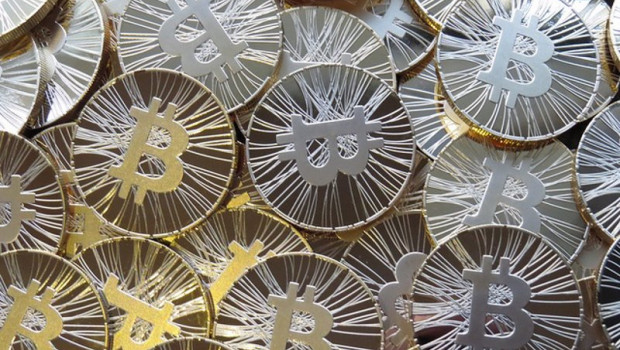 The cryptocurrency market rises on Monday after a weekend of weakness in which Bitcoin and Ethereum were located at the bottom of the consolidation range that both tokens are framed in after the chaos unleashed in the market just 10 days ago. Satoshi Nakamoto's creation is still battling to build positions above $30,000 and continue rallies to $32,000, resistance that would open the door to larger gains for the cryptoasset, while Ether - the Ethereum network unit - is changing hands at $2,000.
The outlook is not the most encouraging after Bitcoin closed lower its seventh consecutive week on May 22nd, the longest losing streak since August 2011, according to data compiled by Bloomberg. The market's weakness is in line with the S&P 500's seven-week slide. "If the S&P falls a little further, that should create a final flush and a great buying opportunity for Bitcoin," stated Fundstrat Global technical strategist, Mark Newton.
"There is a lot of bearishness and we should be approaching a time when you really want to buy in the next couple of months," he added.
Bitcoin has suffered in recent weeks as the Federal Reserve (Fed) raises interest rates and inflation remains high, boosting prospects for further monetary tightening. Although the token has been touted in the past as a hedge against inflation, in recent months it has proven to be highly correlated with risk assets, such as Nasdaq 100 companies, that has fallen amid the turn of the cycle.
Moreover, the relative strength indicator (RSI) has entered a period that has historically preceded long-term investment returns. Rekt Capital shows that when the RSI reached this level before and reversed, including on January 2015, December 2018 and March 2020, it marked a bottom for the market. Last week we were already told by market expert Lark Davis, that it was oversold, indicating that the buying opportunity is here.
Marcus Sotiriou, analyst at GlobalBlock, also explained that data from blockchain analytics firm Glassnode shows that Bitcoin is approaching a region that is below the average cost of all holders on the blockchain. "Previously, over the years, when Bitcoin enters this region it has presented four buying opportunities," he commented. "Both indicators suggest that cryptocurrency markets could be close to bottoming in this bear market we are in," the expert added.
As for Ethereum, the price analysis is bearish, as we have seen that consolidation has ended up turning into weakness that has made it impossible for the bulls to regain control. Therefore, technical analysts expect another lower local high to be established and for Ethereum to return towards the main support of $1,900.
Trading volume is down 19.21% at $9.7 billion, while total market capitalization is trading around $243.48 billion, at 19% dominance.
In recent hours, the rally marked by LUNA, up 55%, after its crash a few weeks ago, stands out. Cryptocurrencies are still licking their wounds after the Terra fiasco and its two tokens - the LUNA and UST - and the total capitalization remains around $500 billion below its value before the Do Kwon blockchain collapsed, at $1.3 trillion. Terra is currently paused and volatility in these assets is huge.
The noise around attempts to revive this project continues to keep investors on the sidelines, so the technical picture has not changed in the slightest.