Bitcoin and Ethereum rise sharply after SEC move on Coinbase and Binance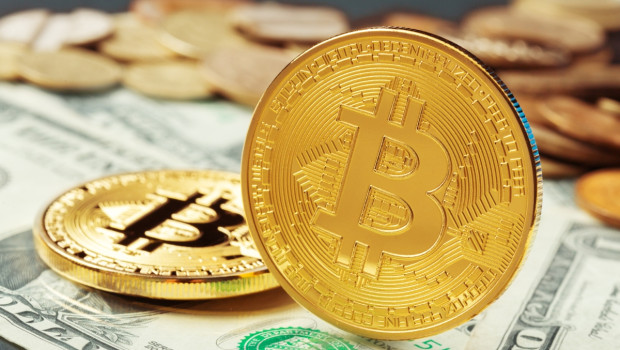 New sharp turnaround in the cryptocurrency market. Bitcoin (BTC) rebounds 4% in the last 24 hours and regains $26,800 after reaching $25,500 yesterday. For its part, Ethereum (ETH) rises 3.55% and reconquers $1,870 after being on the verge of losing $1,800 on Tuesday.
This movement has been triggered, almost entirely, by the U.S. Securities and Exchange Commission (SEC). The US regulator has taken another step in its open war against cryptocurrencies and in just two days has sued Binance and Coinbase, two of the most important crypto exchanges in the sector, for allegedly violating federal securities laws. The SEC's action, while not to be taken lightly, has surprised few market players.
"While the initial response to the action was negative, it didn't exactly come as a shock and the companies will have been preparing for such a move for some time," explained Craig Erlam, senior market analyst at OANDA. According to the expert, "given the size of the two exchanges and the recent scarring from the FTX scandal, there will obviously be some concern about what comes next. But one good thing that will hopefully come from this is regulatory clarity which has been lacking for years now."
For his part, Naeem Aslam, chief investment officer at Zaye Capital Markets, believes that "this is possibly the last bad news for the industry, as they have been expecting this outcome for a long time." "Yes, crypto companies will pay some fine—something that we have seen many times in the banking space when they do what they shouldn't have done. But then things do move on and become normal. This is exactly what we experienced yesterday, initially, there was a bit of a knee jerk reaction in the market, but eventually things recovered and sentiment improved," he noted.
For Aslam, investors should keep in mind that "Bitcoin is safe and untouchable by the SEC," as "It is not a security, and the SEC sees it as a commodity." It should be noted that Gary Gensler himself, chairman of the regulator, stated that, except for Bitcoin, all cryptos can be regulated by the SEC. Therefore, Aslam believes that those who invest in Bitcoin "have nothing to worry about".
"Industry players will evolve and adopt according to the law, which they should have done in the first place. They know now that the era of the wild west is over, and if they want to come to the party, they need to dress up according to the rules," he added.
Matteo Greco, research analyst at fintech Fineqia, also points to two other factors. First, the movements of the Federal Reserve (Fed), because, although it now appears that it will not raise interest rates in June, "investors are still cautious as monetary policy expectations have changed rapidly from one day to another."
On the other hand, this expert believes that the actions of the U.S. regulator could push many stock exchanges out of the country, similar to what happened in Canada. For Greco, the big beneficiary would be the Asian market, which is moving towards a more favorable environment for digital assets. "As of June 1, the Japanese government lifted a ban on stablecoins and the Hong Kong government legalised the trading of cryptocurrencies by retail investors. Hong Kong asset manager First Digital is introducing a new stablecoin, for example, that will be pegged to the U.S. dollar," he explained.
"These moves underlie attempts by Asian regulators to attract new investors in the digital asset market, a shift in attitude to the recent past, especially in China where cryptocurrency trading and Bitcoin mining have been restricted," Greco added.
Likewise, other analysts highlight that the rally in technology stocks, especially those linked to artificial intelligence directly or indirectly, will provide additional support for cryptos in the coming weeks. Similarly, others point out that more institutional participation in the market will be needed if digital assets are to see sustained growth in the second half of the year.
"Many funds that invested in FTX got burned, and some partners that led their firms' FTX deals were fired. As a result, many VCs are feeling nervous to enter crypto. There is a similar trepidation among institutional allocators like pensions and endowments that broadly were burned on their earlier crypto allocations," stated Joshua Franklin, CEO of digital asset platform The Tie.
In other market news, there have been mixed movements among the major altcoins. Highlights include rises of 4% in Ripple (XRP) and Dogecoin (DOGE) ,as well as falls of 3% in Cardano (ADA).