Bitcoin and Ethereum meltdown: resistance and support levels to watch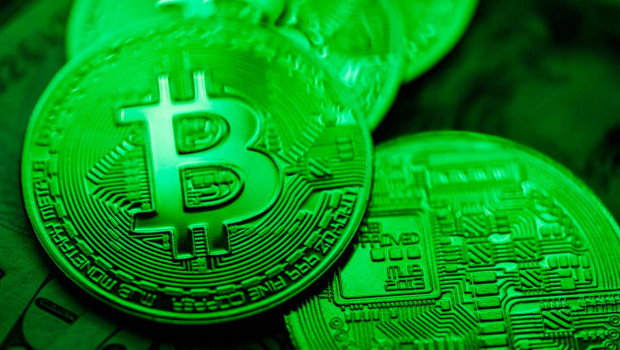 The recent plunges in cryptoassets have caught many investors off guard, as they now see their portfolios reduced by as much as 70% as a result of Bitcoin's correction from its November 2021 highs. In addition, over the past year, fear of contagion has spread through the cryptocurrency market and more recently on concerns that several cryptoasset lenders and a hedge fund are insolvent. The fear culminated the past weekend, when Bitcoin fell to about $17,500 and Ethereum to $880. These levels were last touched in December 2020.
Currently, Bitcoin has hit the 200-week moving average and has been rejected at $21,500 to trade back to the gates of $20,000. As for Ethereum, it remains below $1,100 and other 'altcoins' are almost flat, with slight rises or falls in the last 24 hours and total capitalization remains at $900 billion. The news that another crypto trading platform, Voyager Digital, has borrowed from Three Arrows Capital fund - which itself had notable problems - adds to the systemic crisis of this industry and its problems of liquidity, with cases such as Celsius or BlockFi and keeps purchases at lows.
"From our point of view, blockchain technology and cryptocurrencies in particular is undoubtedly a technological revolution that came to stay, but these latest examples highlight the leverage that some companies take on to generate profitability and that is when the risks come as in previous crises, due to leverage," Activotrade experts pointed out. "Looking at the price from a little more perspective, we see that the profitability obtained in cryptocurrencies since the beginning of 2020 (before the Covid-19 pandemic) is still higher than the rest of the market (BTC +127%, ETH +520%, Riot Blockchain Inc. cryptocurrency mining company +330%, S&P500 +15%), assuming a higher volatility in the short term", they explained.
From a technical analysis point of view, the experts of this broker indicated how the Bitcoin´s (BTC) price has fallen drastically during this year to last weekend's lows near $17,500. "We see the 2018 high near $19,500 as a level of relevance in the long term," they explained, adding, "More in the short term it looks like the price is reversing and in normal market conditions could have a free run to the next resistance above $28,000."
"All relative strength indicators such as the RSI that we indicate on the charts are turning up above 30 and supports the rebound thesis in BTC." Therefore, they weigh these key levels:
- Resistance: 23,000 / 28,000 / 32,500
- Support: 19,000 / 17,500 / 12,200
As for Ethereum (ETH), the fall has been more intense if possible, to break even the 2018 high above $1,380. Over the past weekend it made a low near $880.
The reference levels to watch out for according to Activotrade are as follows:
- Resistance: 1,250 / 1,725 / 2,160
- Support: 1,000 / 880 / 500