Bitcoin and cryptos embark on consolidation as trading volume declines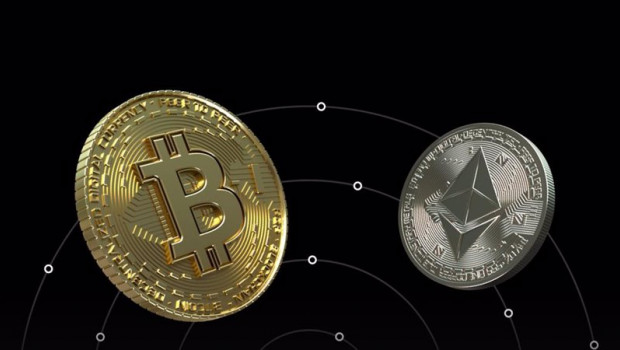 Friday marks another day of consolidation for the cryptocurrency market, with major tokens extending their rest after last week's market swings. The arrival of December imbues calm in the digital asset market, as Bitcoin is firmly anchored in a short-term range between $56,000 and $59,000, while support and resistance remain at $55,500 and $60,000, respectively.
All in all, Satoshi Nakamoto's creation further narrowed its trading range on Thursday and any upside attempts were capped at $57,350, according to data from CoinMarketCap. The oldest cryptocurrency's daily trading volume on centralized trading platforms also declined.
Data compiled by 'CoinDesk' shows that Bitcoin´s trading volume on 11 major centralized exchanges plunged one day ago and was well below a week before that. "Bitcoin is under a little pressure again, as it gets caught up in the wild swings in risk appetite across the broader markets," commented Craig Erlam, analyst at Oanda.
"The price moves in Bitcoin have perhaps been a little less volatile than we're seeing elsewhere, which isn't something you hear that often, but it has remained under pressure due to it being a high-risk asset," he added, warning, "should the sell-off in risk assets intensify, Bitcoin could get hit hard as well. It's seeing some support around $53,500 for now, with $60,000 capping any rallies", Erlam concluded.
Ethereum, meanwhile, marked its second consecutive day of declines, with a daily close still holding at $4,500, as it continues to validate the recent rally of the second-largest cryptocurrency by market capitalization. Previously, Ether - a unit of the Ethereum network - had left a winning streak of four straight sessions, which was snapped on Wednesday.
As for other tokens, Dogecoin starts to get interesting, as its price seems eager to embark on a rally that could take Elon Musk's favorite token towards $0.24, a price not seen since mid-November. Technical patterns indicate that it could then continue the upward climb to $0.256. "It points to rises of 20%," 'FXStreet.com' assured.
Cardano and SOL also leave upside trends. Specifically, SOL, the Solana token, has upside potential to $250, as technical analysis noted. The total capitalization remains at $2.6 trillion.