2017 Bitcoin rally under investigation by DOJ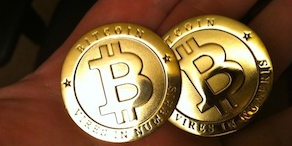 America's Department of Justice is investigating whether the 2017 rally in the price of Bitcoin was the result of traders driving it up via trading in Tether, a popular and controversial digital token.
According to Bloomberg, federal prosecutors opened a broad criminal probe into cryptocurrencies months ago and they've recently been focusing on the possibility that Tether and crypto exchange bitfinex may have been used to manipulate prices illegally, although no one had yet been charged with any wrongdoing and it was not yet certain what the outcome of the prove would be.
Some traders and analysts had previously alleged that Tethers were being used to buy Bitcoin at crucial moments when its price dipped.
The DoJ probe was on top of an existing inquiry into possible misconduct with both Tether Ltd. and Bitfinex having already received subpoenas last year from the U.S. Commodity Futures Trading Commission, Bloomberg reported.
Bloomberg als referenced the allegations made in an academic paper by University of Texas Professor John Griffin and co-author Amin Shams in June, who wrote that trading in Tether shows a pattern of underpinning, and manipulating, Bitcoin.
They claimed Tether was used to buy Bitcoin at pivotal moments and that about half of Bitcoin's 1,400% gain last year was the result of such transactions.