Wednesday preview: US retail sales, Fed minutes, Balfour Beatty in focus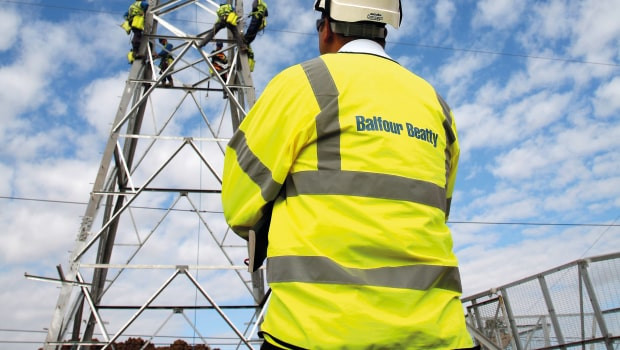 Financial markets' focus in the middle of the week will revert to the US where the Department of Commerce will release a reading for monthly sales, followed later in the evening by the minutes of the US central bank's 27 July policy meeting.
Commerce is expected to say that retail sales volumes in the US slowed to a 0.1% month-on-month pace after June's 1.0% jump, although core retail sales are expected to roughly return to trend and rise by 0.3%, following a 0.8% gain in the month before.
As for the Fed minutes, economists at Barclays Research believe they will reiterate Fed chairman Jerome Powell's emphasis on restoring price stability.
In particular, they said they would be paying attention to "any innovation" on the Federal Open Market Committee's message that it was looking for "clear and convincing evidence" that inflation had fallen before mulling any shift to incremental rate hikes.
They were also interested in any signals regarding the committee's view on Powell's assertion that interest rates were in the "range of neutral" after July's hike.
Against that backdrop, at 0700 BST the Office for National Statistics is expected to report that the annual rate of increase in UK consumer prices picked up from 9.4% for June to 9.8% in July.
Core CPI on the other hand is only expected to tick higher by a tenth of a percentage point to 5.9%.
Across the Channel, at 1000 BST Eurostat will provide a preliminary estimate for euro area wide employment in the second quarter.
Further afield, in New Zealand, rate-setters will meet to decide on interest rates.
Consensus is for a 50 basis point hike in the cash rate to 3.0%.
For Balfour Beatty's first half, UBS analyst Gregor Kuglitsch is anticipating a 1% dip in sales to £4.10bn, but alongside a 14% jump in profits from operations to £69m for earnings per share pre-exceptionals of 8.2p.
Improved PFO at the infrastructure outfit's Construction Services unit would offset a decline in its Support Services arm, while average net cash was expected to have moderate slightly since April.
Looking out to the full-year, Kuglitsch was anticipating PFO of infrastructure outfit £195m.
Wednesday 17 August
INTERIMS
Balfour Beatty, Essentra, Kenmare Resources (CDI), Persimmon, Plus500 Ltd (DI)
INTERIM DIVIDEND PAYMENT DATE
Shoe Zone
QUARTERLY PAYMENT DATE
British American Tobacco, M Winkworth
INTERNATIONAL ECONOMIC ANNOUNCEMENTS
Business Inventories (US) (15:00)
Crude Oil Inventories (US) (15:30)
GDP (Preliminary) (EU) (10:00)
MBA Mortgage Applications (US) (12:00)
Retail Sales (US) (13:30)
Retail Sales Less Autos (US) (13:30)
FINALS
Libertine Holdings
AGMS
Calnex Solutions , NextEnergy Solar Fund Limited Red
TRADING ANNOUNCEMENTS
Gem Diamonds Ltd. (DI)
UK ECONOMIC ANNOUNCEMENTS
Consumer Price Index (07:00)
Producer Price Index (07:00)
FINAL DIVIDEND PAYMENT DATE
National Grid, Northern 3 VCT