Wednesday preview: US FOMC, Redrow in the spotlight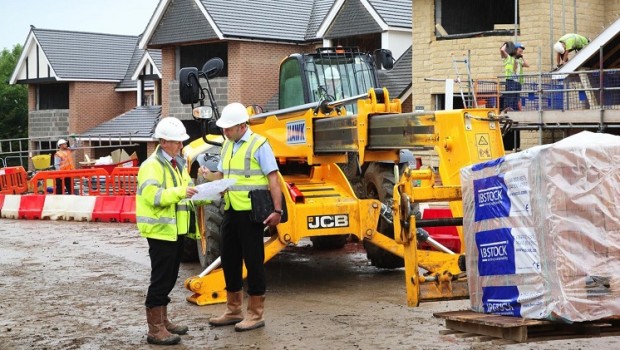 All eyes will be on the Federal Open Market Committee on Wednesday, as rate-setters at the US central bank meet to decide on policy.
Economists at Barclays Research said they no longer anticipated any change in the monetary authority's guidance for interest rates, judging that policymakers will want to wait for greater clarity before making any changes.
However, they did expect the Fed to tweak its communications as regards its asset purchases, shifting their focus from supporting the economic recovery by keeping long-term rates lower as opposed to supporting market functioning.
They also expected Fed chairman Jerome Powell to reiterate that downside risks to the outlook remained linked to Covid-19 and uncertainty around fiscal policy.
On home shores, the year-on-year rate of increase in headline consumer prices was expected to dip to 0.2% in August, down from 1.0% in the month before, on the back of the Chancellor's 'Eat Out to Help Out' scheme.
Barclays anticipated a larger drop in CPI to -0.8%, adding that another temporary measure, the reduction in value-added-tax would exert a drag on prices throughout the backhalf of 2020.
For Redrow's full-year numbers, with the homebuilder having already reported a 36% drop in sales to £1.34bn, investors will focus on what the company has to say about trading conditions in the new financial year to date and regarding its margins, UBS's Anastasia Solonitsyna says.
The key would be the firm's update on the current trend in orders, productivity ramp-up and the impact on margins and cash generations, she said.
Solonitsyna was anticipating financial year 2021 volume growth of 19%, operating group margins of 13.1% and profit before tax and exceptionals of £204m.
On the company's 2020 margins, the analyst expected Redrow to report gross margins of 13.6% in Housing for the backhalf of 2020, down from the 23.7% seen during the comparable year ago period, for total earnings before interest and taxes of £12.7m.
However, an impairment charge for London of £25m was expected to result in red ink of -£15.1m before taxes.
Wednesday 16 September
INTERIMS
Accesso Technology Group, Advanced Medical Solutions Group, Boku, Inc (DI) Reg S Cat 3/144A, Central Asia Metals, Checkit, Ocean Outdoor Limited NPV (DI) , Ormonde Mining, Science In Sport, The Pebble Group
INTERIM DIVIDEND PAYMENT DATE
Fresnillo
QUARTERLY PAYMENT DATE
Brunner Inv Trust, Chenavari Toro Income Fund Limited NPV
INTERNATIONAL ECONOMIC ANNOUNCEMENTS
Balance of Trade (EU) (10:00)
Business Inventories (US) (15:00)
Crude Oil Inventories (US) (15:30)
MBA Mortgage Applications (US) (12:00)
Retail Sales (US) (13:30)
FINALS
Pan African Resources
SPECIAL DIVIDEND PAYMENT DATE
Chenavari Toro Income Fund Limited NPV
AGMS
Auto Trader Group , Best of the Best, Eckoh, Games Workshop Group, Henderson Alternative Strategies Trust , Intercede Group, Jupiter Green Inv Trust, Mirada, Plus500 Ltd (DI), Redcentric, Stenprop Limited
UK ECONOMIC ANNOUNCEMENTS
Consumer Price Index (06:00)
Producer Price Index (06:00)
Retail Price Index (06:00)