Wednesday preview: US CPI data, Aviva in the spotlight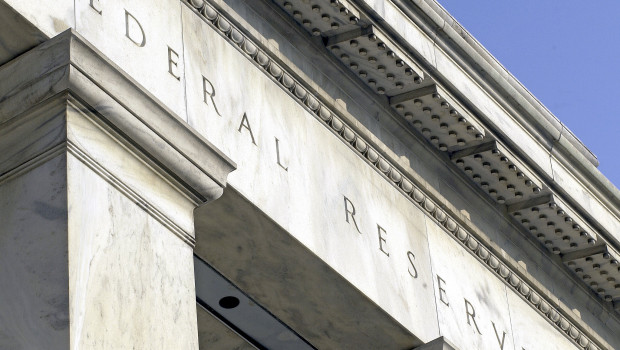 Financial markets' focus on Wednesday will be on US inflation data for July with investors hoping to see signs that price pressures might be peaking.
The US consumer price report is due out at 1330 BST and economists' are forecasting a dip in the annual rate of increase in the headline Consumer Price Index from July's reading of 9.0% to 8.8%.
Core CPI on the other hand, which strips out the more volatile energy and food components, is expected to pick up the pace slightly, from 5.9% to 6.2%.
At least two Fed officials are scheduled to take to the podium afterwards, Chicago Fed boss, Charles Evans, at 1500 BST, and his peer at the Minneapolis Fed, Neel Kashkari at 1900 BST.
The latest inflation readings will also be in the spotlight in the People's Republic of China and across the Channel.
Chinese CPI is expected to have accelerated from 2.5% to 2.9%, although producer price gains are expected to have eased from 6.1% to 4.9%.
Elsewhere in Asia, rate-setters in Thailand will meet to decide on interest rates (consensus: 0.75%).
In the euro area, final readings are due out for German, Italian and Portuguese CPI in July.
On home shores, just past the stroke of midnight the Royal Institute of Chartered Surveyors will publish its house price balance for July.
For Aviva's first half, UBS analyst Nasib Ahmed believes that investors' focus will be on the insurer's excess capital returns as its its solvency II ratio is likely to have improved from 203% a year ago to 224%, against a target for 180%.
However, the analyst noted that the group's leverage ratio of 31%, which itself was also above the target for under 30% was likely a "binding constraint".
Aviva's UK personal lines business, UK motor above all, was also expected to garner attention, following recent profit warnings from peers.
The group's combined ratio meanwhile was seen printing at 95.8% versus a target for less than 94%.
Wednesday 3 August
FINALS
Van Elle Holdings
INTERIMS
LSL Property Services, Taylor Wimpey, Ferrexpo, Endeavour Mining, IP Group
Q2
Endeavour Mining
AGMs
D4T4 Solutions, Riverfort Global Opportunities, Scirocco Energy, Block Energy, Sequoia Economic Infrastructure Income Fund Limited, Molten Ventures, Edenville Energy, JZ Capital Partners Ltd
FINAL DIVIDEND PAYMENT DATE
GB Group
SPECIAL DIVIDEND PAYMENT DATE
SLF Realisation Fund Limited NPV, SLF Realisation Fund Limited C Shs NPV
UK ECONOMIC ANNOUNCEMENTS
PMI Composite (10:00)
PMI Services (10:00)
INTERNATIONAL ECONOMIC ANNOPUNCEMENTS
PMI Services (GER) (08:55)
PMI Composite (GER) (08:55)
PMI Composite (EU) (09:00)
PMI Services (EU) (09:00)
Producer Price Index (EU) (10:00)
MBA Mortgage Applications (US) (12:00)
PMI Composite (US) (14:45)
PMI Services (US) (14:45)
ISM Prices Paid (US) (15:00)
ISM Services (US) (15:00)
Factory Orders (US) (15:00)
Crude Oil Inventories (US) (15:30)