Wednesday preview: UK wages in focus, results for Sage, Wetherspoon's and WHSmith's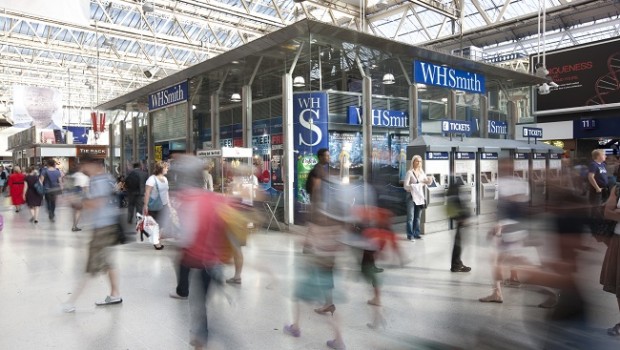 Investors in Sage, JD Wetherspoon and WH Smith will be looking forward to updates on Wednesday, while later all eyes will be on UK jobs market data.
Further afield, there are manufacturing and services surveys for the eurozone and various EU states, with similar reports on the US later in the day.
FTSE 100 accounting software group Sage will provide a trading statement on its first quarter, having flagged at its full year results that growth and profitability will "accelerate"in 2018 but not until the second half.
Chief executive Stephen Kelly said he expects organic revenue growth for the 2018 financial year to be "around 8%" and with further cost efficiencies to offset any losses from growing the acquired businesses and enable an organic operating margin of "around 27.5%".
Analysts at UBS forecast organic growth for the quarter to be below the 8% targeted for the year, likely around 7.0-7.5% notwithstanding "easy" comparatives from the previous year, including a 10% fall in licence revenues in the first quarter last year.
"Subscription growth of 31% within recurring revenue growth of 9.6% represents a relatively demanding comparative."
Elsewhere, builder Crest Nicholson will unveil full year results to the end of August, following a trading update in November where the company said it had delivered a 2.3% increase in completed units to 2,935 and grown revenue6-7%.
UBS said it believed the key highlight of the results will be the underlying gross margin which it forecast to have increased by 50 basis points to 25.2%, resulting in an operating margin down 70bps to 19.7% in line with company guidance in the 18%-20% range.
The Swiss bank estimated a pre-tax profit of £202m and EPS of 64.4p and said it will also be looking at current trading, where sales rates last year declined to 0.77 reservations per outlet per week due to higher-value developments being sold and a softer market in Central London.
WH Smith will report on the first 20 weeks of its financial year after what Deutsche Bank called a watershed 2017, reflecting success across more than a decade to rapidly grow travel retail while also running high street for cash and modest profit growth.
DB forecast high street like-for-like sales down 4% and travel LFLs up 2%.
"Our Aug-18E FY headline/reported PBT forecast rises by 1.5% to £146m. This assumes a modest slowdown in UK Travel profit growth, which could prove conservative."
JD Wetherspoon will serve up a trading update for its second quarter. At its full-year results in September, JD reiterated that given the cost pressures in its market, it will require 3-4% LFL growth just to keep margins flat in 2018.
But the financial year got off to a good start, and Berenberg expect LFL momentum will remain strong, driven by the company's app launch last March and clear focus on price leadership. Analysts forecast circa 4.0% LFL growth for 2018.
ECONOMIC DATA
UK labour market data at 0930 GMT from the Office for National Statistics will reveal growth or contraction in employment and wages for December, after last week inflation was showing some mixed signals, with CPI slipping back to 3%, but RPI pushing above 4%.
UK unemployment is expected to remain at 42 year lows of 4.3% for a sixth consecutive month, according to the consensus of economist forecasts, though average earnings are not expected to have changed from the prior month, at 2.3% excluding bonuses or 2.5% including.
Analyst Michael Hewson at CMC Markets said it is more important than ever that wages growth shows further signs of edging higher in the three months to November.
"The omens look positive having seen a significant increases in the minimum wage start to show up in the numbers."
Pantheon Macroeconomics noted salaries for new hires are picking up, but the recent fall in consumer confidence suggests that job-to-job flows will decline, easing the pressure on firms to pay more to retain staff.
RBC Capital Markets even expects average earnings measure to both ease to 2.4% and 2.2%: "The more sensitive news for markets on pay growth is likely to come when the MPC update their expectations at the February Inflation Report in light of the regional agents' annual pay settlements survey."
Looking at jobs, RBC pointed to employment intentions surveys that have been more upbeat than the actual ONS data in recent months.
"So whilst the survey evidence tells us it is too soon to get carried away with recent declines in the official measure of employment, it would represent a very strong outturn if the 3m/3m employment change recovered to a positive reading, after a decline of 56k last time."
Wednesday 24 January
INTERNATIONAL ECONOMIC ANNOUNCEMENTS
Crude Oil Inventories (US) (15:30)
House Price Index (US) (14:00)
MBA Mortgage Applications (US) (12:00)
PMI Composite (GER) (08:55)
PMI Manufacturing (GER) (08:55)
PMI Services (GER) (08:55)
UK ECONOMIC ANNOUNCEMENTS
Unemployment Rate (09:30)
Claimant Count Rate (09:30)
FINALS
Crest Nicholson Holdings, Staffline Group
TRADING ANNOUNCEMENTS
Antofagasta, Crest Nicholson Holdings, Empresaria Group, Fresnillo, Getbusy, Hotel Chocolat Group , Polymetal International, Sage Group, STM Group, Wetherspoon (J.D.), WH Smith
AGMS
Edinburgh Worldwide Inv Trust, Henderson Alternative Strategies Trust , McCarthy & Stone, Troy Income & Growth Trust, WH Smith
FINAL DIVIDEND PAYMENT DATE
Diploma, Majedie Investments