Wednesday preview: Global trade and Tullow Oil in the spotlight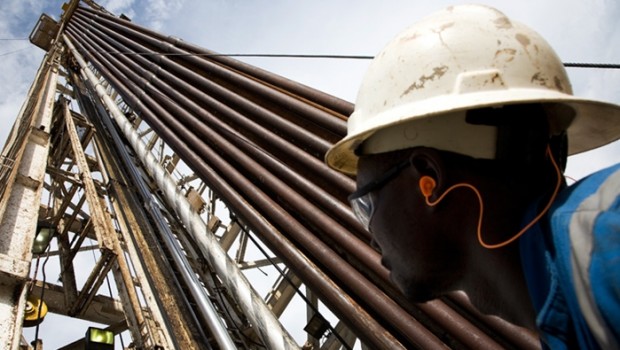 Foreign trade will be in the spotlight on Wednesday, but not that between the US and China, but rather global trade.
At 1330 BST, the US Department of Commerce will release its advance estimate for the country's foreign trade in goods with the rest of the world.
Barclays's forecast is for America's shortfall in trade to shrink from -$72.1bn in April to -$70.0bn for May.
If correct, that would be a fillip for second quarter US GDP growth, but according to the broker, if it comes on the back of weaker exports and imports then the underlying picture is in fact one of weaker domestic demand and slowing global growth.
On a related note, on Tuesday Capital Economics's Yassemin Engin penned a note to clients, telling them to expected the US administration to levy a 10% tariff on the remaining $300bn-worth of Chinese exports that was unscathed thus far by the US-China trade war, estimating that the cumulative impact from that standoff would be to subtract half a percentage point from the rate of growth in world GDP growth in 2019.
Data on durable goods orders in the US covering the month of May will also be closely watched.
Across the Channel, readings are due out before the opening bell on French and German consumer confidence in July and June, respectively.
And overnight, rate-setters in New Zealand and Thailand are set to meet to decide on monetary policy.
No major economic releases are scheduled in the UK.
Oil explorer Tullow Oil and oilfield services specialist Wood Group are among the corporates slated to report on Wednesday.
UBS's Amy Wong expects the former to update markets on the drilling of three wells in Guyana, although the final results were not expected until July.
She was also hoping for further guidance on Tullow's talks with Ugandan authorities on the tax treatment for its activities in that African country, which in turn would factor into its final investment decision which was expected in the back half of 2019.
An updated timeline for Tullow's FID in Kenya was also possible, she said.
For oilfield services firm Wood Group, Wong said it is likely to provide an update on the trading momentum in each of its divisions and regarding the outlook for the remainder of 2019.
Wood is also expected to provide further details on the status of its deleveraging and "potentially progress on disposals".
"We will also be looking for commentary on synergies, cash flow and dividend."
Wednesday June 26
INTERIMS
Autins Group
INTERIM DIVIDEND PAYMENT DATE
Fidelity Special Values, UDG Healthcare Public Limited Company
INTERNATIONAL ECONOMIC ANNOUNCEMENTS
Crude Oil Inventories (US) (15:30)
Durable Goods Orders (US) (13:30)
GFK Consumer Confidence (GER) (07:00)
MBA Mortgage Applications (US) (12:00)
GMS
Konami Holdings Corporation
FINALS
BCA Marketplace, Creightons, Stagecoach Group, Sysgroup
AGMS
Air Partner, Amati AIM Vct , Baron Oil , British American Inv Trust, Curzon Energy, Datang International Power Generation Co Ltd., Federal Grid Company Of Unified Energy System, Public Joint-Stock Company GDR (Reg S), Hummingbird Resources, Immedia Group, Impellam Group, LXI Reit , Next Fifteen Communications, Spinnaker Opportunities , Sumo Group , Trackwise Designs , Trackwise Designs , Vianet Group, Watchstone Group
TRADING ANNOUNCEMENTS
Tullow Oil, Wood Group (John)
FINAL DIVIDEND PAYMENT DATE
Maruwa Co Ltd., STM Group