Wednesday preview: Fed's Powell, UK GDP in focus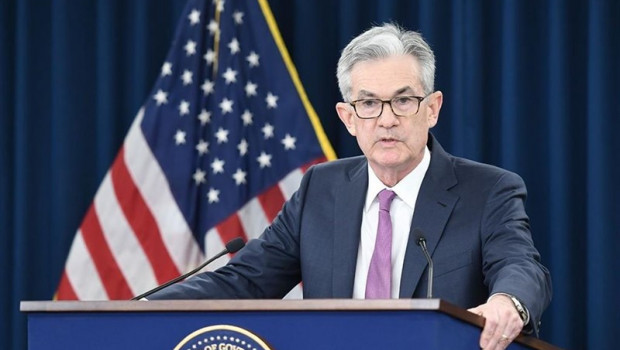 Barring surprises on the US-China trade front, and perhaps even then, all eyes on Wednesday will be on Federal Reserve chairman Jerome Powell as he delivers his semi-annual testimony before the House of Representatives's Financial Services committee.
Following the 18-19 June Federal Open Market Committee meeting, Powell appeared to leave the door clearly open to interest rate cuts if warranted, a stance which many observers consider he reiterated in his 25 June speech at the Council on Foreign Relations.
In parallel, the chief factor muddying the waters, the ongoing US-China trade war, had since calmed down a little following the G20 leaders' summit in Osaka and the latest US jobs data had come in well ahead of forecasts, prompting some observers to wonder aloud whether perhaps the Fed might not need to move quite as aggressively as had been feared.
Nonetheless, in a worrying development, the US interest rate curve remained inverted, a possible warning signal of recessionary risks and down the line and at least some observers believed that the standoff with Beijing would have get to worse before a deal could be struck.
A raft of UK economic releases were scheduled against that backdrop, including readings on monthly gross domestic product, industrial production and foreign trade all covering the month of May.
Data on Chinese consumer prices in June were also due out overnight.
Further afield, rate-setters in Ottawa are set to meet to decide on policy.
Among those companies set to update markets is Superdry, with the spotlight set to be on the company's recently returned founder, Julian Dunkerton, and his plans for turning the business around in an increasingly challenging market for clothes retailers.
With the company having already pre-reported full year sales of £872m, UBS's Niraj Amin has penciled-in a 53% drop in profits before tax to £45.0m.
"However given the recent change in management (2-Apr-19) we believe the outlook for a brand turnaround will be more important than current trading," the analyst said.
In particular, according to Amin it would be important to focus on: the likely size of near-term investments, wholesale partners' reaction to the new product ranges, the quality of the inventory stock file and what impact lower promotions might have on the company's top line.
Wednesday July 10
INTERIM DIVIDEND PAYMENT DATE
Hollywood Bowl Group
QUARTERLY EX-DIVIDEND DATE
Marsh & Mclennan Cos Inc.
INTERNATIONAL ECONOMIC ANNOUNCEMENTS
Semiannual Monetary Policy Report to Congress by Fed chairman Jerome Powell (15:00)
FOMC meeting minutes (19:00)
Crude Oil Inventories (US) (15:30)
Wholesales Inventories (US) (16:00)
CPI (China) (02:00)
Q4
Dunelm Group
FINALS
Superdry, Yourgene Health
AGMS
Amryt Pharma, Arricano Real Estate (DI), Biffa, DigitalBox, MyCelx Technologies Corporation (DI), Summit Properties Limited NPV
TRADING ANNOUNCEMENTS
Barratt Developments, Pagegroup, Ten Entertainment Group , Wetherspoon (J.D.)
UK ECONOMIC ANNOUNCEMENTS
Balance of Trade (09:30)
Gross Domestic Product (08:30)
Index of Services (09:30)
Industrial Production (09:30)
Manufacturing Production (09:30)
FINAL DIVIDEND PAYMENT DATE
NMC Health