Wednesday preview: Fed meeting, Lloyds in focus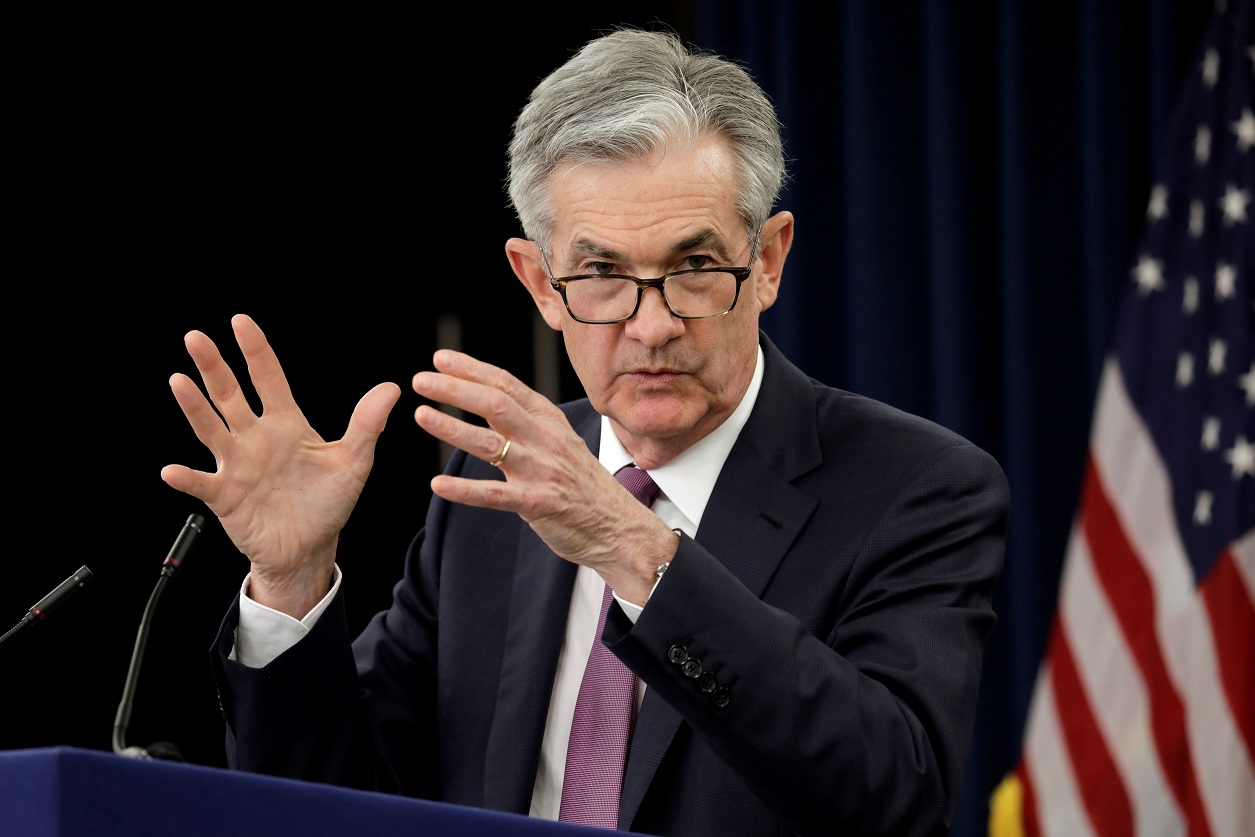 America's Federal Reserve will steal the spotlight on Wednesday from 'Big Tech' as rate-setters on the Potomac meet to decide on policy.
As recently as 14 April, the central bank's head, Jerome Powell, said the Fed would start to reduce its bond bond purchases, or 'tapering' them, once "substantial further progress" had been made towards meeting its goals of full employment and price stability.
In turn, that would "in all likelihood" be "before, well before" it began raising rates.
For economists at Barclays Research that meant the members of the Fed's Federal Open Market Committee wanted to see another six months of "solid" employment growth before moving towards tapering.
Some, however, appeared to think it should not wait so long.
Writing in the Wall Street Journal, Mickey Levy at Berenberg Capital Markets and Rutgers professor, Michael Bordo, said: "Almost 70 years ago, [Fed] Chairman William McChesney Martin described the Fed as "the chaperone who has ordered the punch bowl removed just when the party was really warming up." Fueled by the Fed's zero rates and excessive liquidity, the party in the penthouse has gotten too loud. Pent-up consumers are preparing to spend. Fiscal policy makers certainly need a chaperone.. The Fed should play its role."
As an aside, Bordo was of the 'monetarist' school of economic thought.
On the Continent meanwhile, consumer confidence surveys for France and Germany are due out before the opening bell.
No major economic releases are scheduled in the UK.
On the corporate front in the UK, focus will be on whether Lloyds, like HSBC, also reversed some of its credit provisions in the first quarter of 2021.
Michael Hewson, chief market analyst at CMC Markets UK, believed that was possible if the economy turned out to be more resilient than expected.
"US banks have already started down this road, and while UK banks might be more hesitant, we should still see better numbers given the recent rise in longer term yields which have improved lending margins," Hewson said.
"Loan demand is also likely to be a key bellwether of business confidence as well."
Stateside, investors will be digesting the latest quarterly earnings release overnight by Microsoft, with Apple set to publish its own figures after the New York close on Wednesday.
Wednesday 28 April
INTERIMS
AB Dynamics, Home Reit
INTERIM DIVIDEND PAYMENT DATE
Close Brothers Group
INTERNATIONAL ECONOMIC ANNOUNCEMENTS
Crude Oil Inventories (US) (15:30)
Durable Goods Orders (US) (13:30)
GFK Consumer Confidence (GER) (07:00)
MBA Mortgage Applications (US) (12:00)
GMS
Fondul Proprietatea S.A. GDR (Reg S), G4S, Societatea Energetica Electrica SA GDR (Reg S)
FINALS
Brave Bison Group, French Connection Group, Heiq, LSL Property Services, Pennant International Group, Property Franchise Group, Sainsbury (J), Tissue Regenix Group, Warpaint London
IMSS
Lloyds Banking Group
EGMS
Eurasia Mining, Fondul Proprietatea S.A. GDR (Reg S), Societatea Energetica Electrica SA GDR (Reg S)
AGMS
Aberdeen Smaller Companies Income Trust, British American Tobacco, CPP Group, FDM Group (Holdings), Fintel, Global Invacom Group Limited (DI), Grafton Group Ut (CDI), Greencoat UK Wind, Hutchison China Meditech Ltd, KRM22, Lancashire Holdings Limited, Landshypotek Bank AB 4.59% Nts 17/11/21, London Stock Exchange Group, MHP SE GDR (Reg S), Mobius Investment Trust , NATWEST GROUP PLC ORD 100P, Nichols, Pendragon, Pershing Square Holdings Ltd NPV, Pershing Square Holdings Ltd NPV (USD), Persimmon, Premier Miton Global Renewables Trust, Premier Miton Global Renewables Trust, RPS Group, Smithson Investment Trust, Spirent Communications, Witan Inv Trust
TRADING ANNOUNCEMENTS
1Spatial, Persimmon
UK ECONOMIC ANNOUNCEMENTS
BRC Shop Price Index (00:01)
FINAL DIVIDEND PAYMENT DATE
XP Power Ltd. (DI)
FINAL EX-DIVIDEND DATE
Meikles Ltd.
Q1
GlaxoSmithKline