Wednesday preview: Eurozone CPI and FOMC statement in focus; SSE, Britvic results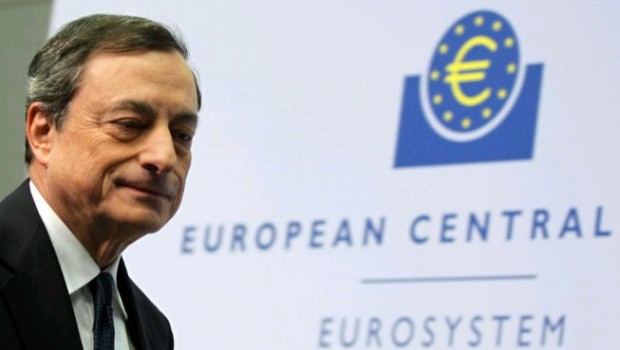 Wednesday's business agenda includes Janet Yellen's last Federal Reserve policy statement as chair, critical eurozone inflation numbers, UK consumer confidence and updates from SSE and Britvic.
The US central bank is not expected to change rates on Wednesday, nor make any major change to its statement, with the market expecting three hikes this year.
"At first blush, this is expected be one of the more uneventful FOMC meetings in some time," said RBC Capital Markets in its preview.
"The likelihood of a hike is near zero, and the fact that there is no press conference or update to economic projections means the statement will be in focus. But we think there will be important tweaks that will make this statement much more hawkish than the December version."
Investec economists also did not expect any change in policy to be announced but said: "However it is quite possible that the policy statement serves as a reminder that the Federal Reserve is on a concerted tightening path, particularly when one considers the ramping up in QE roll-off as 2018 progresses. That might just be enough to help steady the dollar."
Eurozone CPI will be published at 1000 GMT, with the consensus forecast pointing to the rate of year-on-year growth slowing to 1.3% in January from 1.4% the month before, with the core CPI rate also easing to 1.0% from 1.1%.
This follows January's fall in German inflation the previous day.
CPI is a key measure for the European Central Bank as it ponders when to begin monetary loosening.
But with core inflation still subdued in Germany and significantly weaker elsewhere in the euro-zone, the ECB is "unlikely to be ready to raise interest rates for a long time yet", said analysts at Capital Economics.
Earlier in the day, both the UK consumer confidence report from GfK and a retail price data from the British Retail Consortium will be released at midnight, with Australian CPI not long after and official Chinese factory survey also in the early hours, with the, with purchasing managers index surveys on the manufacturing and construction sectors coming on Thursday and Friday.
COMPANY NEWS
Electricity group SSE will provide a third-quarter trading update that comes after November's announcement that it has agreed a proposed demerger of SSE's UK household energy and services business and combination with Innogy's subsidiary Npower Group, to form a new independent UK incorporated company to be held by SSE shareholders with minority participation by Innogy.
This transaction would create an "efficient new independent energy supply and services business", SSE said, and help create a new market model by combining the resources and experience of two established players with the focus and agility of an independent supplier.
November's half-year results saw adjusted operating profit falling 8% to £586.2m and adjusted earnings per share falling 8.8% to 31.2p
The sector has been under pressure of late and the group's shares have underperformed the market on concerns over falling dividend cover and the threat of energy caps, noted analysts at the Share Centre.
"Any update on the proposed demerger of its supply business and merger of the retail side with Npower will be worth noting. Other areas of interest will be customer numbers and cost savings."
Britvic's update covers the period since 2 October and follows final results in November where profits fell less than expected as a poor performance from UK still soft drinks was balanced by a better outcome from carbonated drinks at home and overseas.
Revenue in the 52 weeks to 1 October increased by 7.7% on a reported basis and by 2.5% on an organic basis to £1.54bn, boosted by the acquisitions of Brazil's Bela Ischia in March and East Coast in Dublin, plus product innovation that contributed 5.4% of revenue from 4.0% last year.
While GB stills saw sales decline, performance improved year on year and volume growth returned by the end of the year, though Robinsons and Fruit Shoot faced greater pricing pressure in grocery due to aggressive private label and branded competition.
Broker Numis expects to see volumes will rise by 0.5% to 568m litres and expect reported average realised price to be 1.0% higher in the quarter and so forecast that sales will rise by 2.2% to £332.6m.
Analysts see GB Carbonated drinks delivering sales growth of 6%, underpinned by good volume and ARP growth, GB Stills sales 7% lower due to a fall in volumes and ARP, with French sales up 1%, Ireland sales 12% higher and International sales 3% lower and Brazil sales 3% lower.
Wizz Air will update on its third quarter.
UBS forecast quarterly revenues of €430m versus €341.1m a year ago, on the back of slightly positive revenue per available seat kilometre and circa 24% passenger growth.
"We see EBITDAR of €113m (2016: €89.2m) and net income of€19m (2016: €13.5m)."
Wednesday January 31
INTERNATIONAL ECONOMIC ANNOUNCEMENTS
Chicago PMI (US) (14:45)
Crude Oil Inventories (US) (15:30)
MBA Mortgage Applications (US) (12:00)
Pending Homes Sales (US) (15:00)
Retail Sales (GER) (07:00)
Consumer Price Index (EU) (10:00)
Unemployment Rate (EU) (10:00)
Unemployment Rate (GER) (09:00)
UK ECONOMIC ANNOUNCEMENTS
BRC Shop Price Index (00:01)
GFK Consumer Confidence (00:01)
FINALS
Centamin (DI), Infrastrata, Low & Bonar
INTERIMS
Angle, Best of the Best, Joules Group
TRADING ANNOUNCEMENTS
Britvic, Dairy Crest Group, Flybe Group, SSE, Wizz Air Holdings
GMS
Bilby
ANNUAL REPORT
Infrastrata
EGMS
Hon Hai Precision Industry Co. Ltd. GDR (Reg S)
AGMS
BMR Group, Britvic, CYBG , Finsbury Growth & Income Trust, Renew Holdings, Schroder UK Mid Cap Fund, Sunrise Resources , Tertiary Minerals, Topps Tiles
FINAL DIVIDEND PAYMENT DATE
DotDigital Group, European Investment Trust, International Biotech Trust, Lowland Investment Co, Standard Life Private Equity Trust
INTERIM DIVIDEND PAYMENT DATE
BCA Marketplace, Bilby, F&C Global Smaller Companies, Iomart Group, Vianet Group
INTERIM EX-DIVIDEND DATE
Tongaat-Hulett Ltd.
QUARTERLY PAYMENT DATE
F&C Commercial Property Trust Ltd., F&C Private Equity Trust, Funding Circle SME Income Fund, Middlefield Canadian Income PCC, Schroder Income Growth Fund