Wednesday preview: Brexit, British Land in the spotlight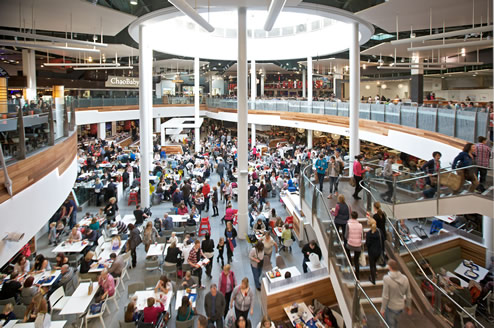 The market spotlight on Wednesday will shift back towards the Continent and Brexit as leaders from the European Union meet via videoconference.
Until just a few days ago, that meeting was seen by some analysts as a potential deadline for reaching a deal with the UK, although reports since then indicate that negotiations could reach a successful conclusion towards the start of the following week - although risks remained.
Also in focus will be the US central bank, the Federal Reserve, with at least four top officials set to take to the podium after the close of markets in London.
UBS's Osmaan Malik expects British Land to post a 6% decline in net asset value for the half to reach 731p (consensus: 727p) on the back of lower revaluations across its portfolio, driven by declines in rent collections.
Updates to the rent collections and dividends would be key focus points, Malik said, with the latter expected to be reinstated at 80% of underlying earnings.
Citing the IPD index, the analyst pointed out how valuations for City offices had slipped by 2% between the first and third quarters of 2020, while those for shopping centres fell 14%.
Earnings per share meanwhile were seen dropping 16% versus the year before to 13.6p (consensus: 11.4p) and possibly lower depending on the level of provisions and due to the drop in rent collections.
Looking forwards, Malik recently estimated that the run rate for the dividend might reach an annualised of £200m or 22.5p per share on the basis of its March 2022 estimate.
Wednesday 18 November
INTERIMS
British Land Company, Halfords Group, Speedy Hire, SSE, Tatton Asset Management
INTERNATIONAL ECONOMIC ANNOUNCEMENTS
Building Permits (US) (13:30)
Consumer Price Index (EU) (10:00)
Crude Oil Inventories (US) (15:30)
Housing Starts (US) (13:30)
MBA Mortgage Applications (US) (13:00)
Q3
MHP SE GDR (Reg S), TBC Bank Group
SPECIAL EX-DIVIDEND DATE
Randall & Quilter Investment Holdings (DI)
EGMS
Exillon Energy, JZ Capital Partners Ltd
AGMS
Avingtrans, Beeks Financial Cloud Group, Henderson EuroTrust, Orient Telecoms , Origin Enterprises, Picton Property Income Ltd, Rainbow Rare Earths Limited NPV
TRADING ANNOUNCEMENTS
Breedon Group , DP Eurasia N.V. (DI) , Safestore Holdings
UK ECONOMIC ANNOUNCEMENTS
Consumer Price Index (07:00)
Producer Price Index (07:00)
Retail Price Index (07:00)
FINAL DIVIDEND PAYMENT DATE
Strategic Equity Capital