Tuesday preview: UK inflation update, Dunelm, Rio Tinto, Ophir to report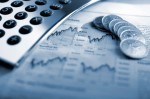 Tuesday will determine whether inflation has exceeded Bank of England of England governor Mark Carney's target for the second month in a row, while January's deluge of retail updates continues on Tuesday with Dunelm, Greggs and JD Sports.
Other companies posting include Ashmore, Gym Group, Johnson Matthey, NCC Group, Ophir Energy, Premier Foods, Rio Tinto and Tavistock Investments.
German inflation and the New York Empire State manufacturing report make up some of the other macro updates scheduled.
But the UK consumer price index for December is arguably the most important number of the day, with the headline rate having printed at 3.1% a month earlier.
That was more than one percentage point above the BoE's 2% target and so triggered the requirement for Carney to write an open letter of explanation to the Chancellor, which the Bank has confirmed will be posted alongside the BoE's February inflation report, even if CPI falls back below 3%.
The consensus forecast varied, according to different sources, from 3.0% to 3.2%.
Economists at RBC Capital Markets saw the rate easing to 3.0% and for the CPIH inflation, the measure that includes owner-occupiers' housing costs, to have softened to 2.7% from 2.8%, with RPI also also seen "easily" rising to 4.0% from 3.9% - though the consensus has a reduction to 3.8% on the cards.
Core CPI is likely to have risen to 2.9%, from 2.7% in November, said Pantheon Macroeconomics, as the contribution of airline fares inflation to the headline rate likely plunged by 0.25 percentage points.
"Airline fares' weight in the CPI was much smaller in 2017 than in 2016, so the boost to the month-to-month change in the overall CPI from the seasonal surge in plane ticket prices likely was much smaller in December 2017 than a year earlier. In addition, we think the ONS collected its data early in the month, so the seasonal surge in airline prices will be smaller than usual," Pantheon said, not anticipating many big changes in the contributions from other components.
COMPANY NEWS
January's deluge of retail updates continues with homewares retailer Dunelm due to publish is second quarter trading statement.
In October Dunelm reported first-quarter like-for-like growth of 9.3% and that was a marked acceleration from the 3.8% reported and 2.3% underlying growth at the end of its prior financial year thanks to weaker comparative figures from 2016. Full year guidance was for flat margins,
Since that update the FTSE 250 group has appointed a chief executive in the form of industry stalwart Nick Wilkinson is scheduled to join in February.
Broker Numis was encouraged and said it was supportive of its view that full year LFL sales will grow 2.3% and its prediction that the "step-down" in the homewares market, which resulted in a tough financial year for Dunelm, has now moved onto a new plane.
For the second quarter, the analysts expect LFLs to trend back towards this full year LFL assumption and forecast 2.5% growth, with total sales benefitting from the continued contribution of new space as well as the acquisition of Worldstores, which annualises on 28 November, just over half-way through the period, and could contribute a further 6%.
UBS forecast underlying group sales growth of 17.5% for the quarter, with circa 11.5% from core Dunelm and 6% from WS. Dunelm LFL was expected to be circa 4.5%, a sharp slowdown on the FIRST quarter given the impact of weather and comparatives.
"The focus is likely to be on the macro (where Dunelm may be faced with the same real income pressures as other retailers), WS integration (where the WS site will eventually be rolled in to Dunelm Extra and eventually into the Dunelm site), and Steinhoff (...where the problems currently faced by the group could affect the performance of its homewares businesses in the UK)."
Deutsche Bank also had its eye on Dunelm. "How much of the change in momentum is sustained and whether the acquisition can deliver the profit contribution targeted remain to be seen, while a weaker UK consumer is likely to weigh on LFL sales in 2018," analysts wrote, seeing growth potential from the stores and online and that valuation and leverage are "modest".
Fast-growing retailer JD Sports is expected to put out a fourth-quarter update, having reported interim results news in September.
Group revenues were up 41%, with sports UK LFL sales up 3% and European LFLs gaining 7% excluding online.
For the second half, Investec analysts forecast sports sales up 21%, with LFLs up 6%, of which 3% online.
Venturing outside the retail sector, Rio Tinto is expected to deliver operational results for the fourth quarter overnight for investors waking Down Under. The quarter will see lower thermal and semi-soft coal production as the company completed the sale of its Coal & Allied assets in early September.
Focus for investors is likely to be on 2018 guidance, although some analysts felt changes are unlikely given that guidance was given only last month. The key 2018 production guidance from the company included for 239-243mt of attributable iron ore and 1,655-1,790kt of copper.
Morgan Stanley said it will be keeping an eye out for comments around the future of Grasberg, the giant Indonesian copper and gold mine.
Elsewhere in the wider resources sector, Ophir Energy is due to publish a trading update, with full year net production last guided to 12,000 barrels of oil equivalent per day and net cash of $85m.
A key issue for the stock, said UBS, will be an update on the project financing for Fortuna LNG, which was delayed several times during 2018 after originally being expected to be completed in late 2017 but has slipped into 2018.
Final investment decision for the project will likely happen a couple of months after completing the financing, analysts believe, forecasting 2018 production of 15kbo/d (UBSe in line at $87m).
An update from emerging markets fund manager Ashmore follows October's update that had assets under management estimated at $65.0m at the end of September, rocketing up 11% over the preceding quarter.
AuM will have crept up to $67.4bn, reckons Numis, with quarterly net flows up $1.7bn, performance $0.7bn and "too many short to medium term headwinds to be positive short term".


Tuesday January 16
INTERNATIONAL ECONOMIC ANNOUNCEMENTS
Consumer Price Index (GER) (07:00)
UK ECONOMIC ANNOUNCEMENTS
Consumer Price Index (09:30)
INTERIMS
1pm, K3 Capital Group , NCC Group
TRADING ANNOUNCEMENTS
Ashmore Group, Dunelm Group, Greggs, Gym Group, JD Sports Fashion, Johnson Matthey, Ophir Energy, Premier Foods, Rio Tinto, Tavistock Investments
EGMS
Plus500 Ltd (DI)
AGMS
Baring Emerging Europe, Polo Resources Ltd. (DI)
INTERIM DIVIDEND PAYMENT DATE
Babcock International Group, Lazard World Trust Fund