Tuesday preview: UK inflation could surprise, Tui flies in with first quarter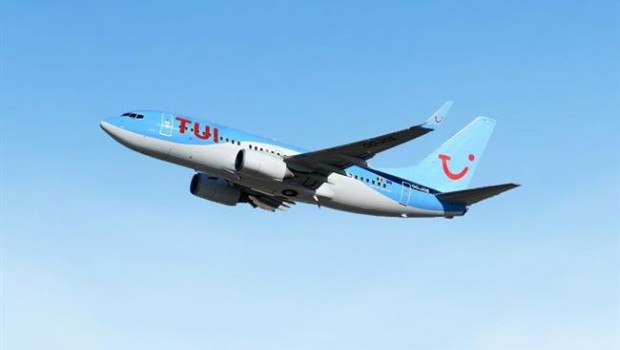 Tuesday's business agenda includes UK inflation numbers, quarterly results from travel operator Tui and little else.
Consumer price inflation for January is expected by the market to slip to a 2.9% year-on-year rate after dropping to 3.0% from 3.1% in December. However amid last week's unexpectedly hawkish Bank of England statements there was an admission that CPI could creep back up to keep the pressure on the country's squeezed household incomes.
In the letter he was forced to write to the Chancellor to explain why CPI was more than one percentage point higher than the Bank's 2% target, Governor Mark Carney reversed his earlier position that inflation was likely to have peaked at the end of last year, saying that there was a possibility it could tick higher and require him to get his typewriter out again.
The BoE caught the market on the hop last week, said Michael Hewson at CMC Markets, and noted that "the tone of last week's inflation report would suggest that they may well be more worried about the inflation outlook than they would like to admit".
Hewson suggested January's CPI number could surprise on the upside, as did the economists at RBC Capital Markets, who predicted a slight rise back to 3.1% and saying it looked "fairly finely balanced".
"With the oil price having risen significantly in recent months, it now seems more likely that CPI inflation will be relatively slow to fall in 2018 even though the impact of previous exchange rate depreciation starts to fade."
Although wage data looks like improving, HSBC forecast the headline CPI rate will remain close to the 3% mark over the next few months as "we think the pass-through of past falls in sterling has a little further to run", but the bank was in line with consensus in expecting an outturn of 2.9% as fuel prices rose by less than in January last year.
Elsewhere there's not much major data, save for Chinese foreign direct investment data in the early morning and some Fedspeak later from the hawkish Loretta Mester.
COMPANY NEWS
First quarterly results from Tui come after the Anglo-German tour operator last August posted its first profit in the first nine months of a year in its history.
In recent months the Thomson owner has been rebranding its travel agencies over to the Tui brand, while a year ago the company was hit by a first-quarter charge of €24m when its German pilots all called in sick.
Looking for reasons for the company's new profitability CMC's Hewson said the merger of its hotels and cruise business with its tour operator appeared to have helped in cost control.
"Demand appears to be returning in holiday destinations like Turkey and North Africa, which have been affected by recent terror attacks, and we could see an impact on its cruise business as a result of the recent hurricane season in the Atlantic," he said. "Now that Christmas is behind us consumers will start to turn their attention to their summer holidays so forward booking indications are likely to tell us whether the company is on course to fill its summer holiday schedule."
UBS forecasts revenue growth of circa 3% in the quarter, with total revenues of €3.39bn, underlying EBITA will benefit from the anniversary of the TUI Fly sickness costs not recurring but will see this almost entirely offset by a near-€20m incremental cost relating to the bankruptcy of Niki airlines impacting its source markets.
UBS forecast underlying loss before interest, tax and exceptionals of €68m versus the €60.3m lost a year ago. For the full year it foresees circa 11% underlying EBITA growth.
Looking to small caps, RWS Holdings is likely to give a trading update alongside its annual shareholder meeting, after reporting a strong start in the first two months of the year.
The early performance of RWS' Moravia acquisition completed in early November will be a particular focus, said broker Numis in light of the slower growth in 2017 reported in a recent press release from Moravia.
"We expect an update on the likely impact on the US tax cuts (positive vs consensus 24% tax, we think), albeit the weaker US$ is an offsetting negative (translational and transactional effects)."
Tuesday February 13
UK ECONOMIC ANNOUNCEMENTS
Consumer Price Index (09:30)
Producer Price Index (09:30)
Retail Sales (09:30)
INTERIMS
A&J Mucklow Group, Hargreaves Services, Oncimmune Holdings, Pan African Resources
TRADING ANNOUNCEMENT
RWS Holdings, TUI
AGMS
F&C Capital & Income Inv Trust, FastForward Innovations Limited, MXC Capital, Pressure Technologies, RWS Holdings, TUI AG Reg Shs (DI), Watkin Jones