Tuesday preview: UK employment, Vodafone in focus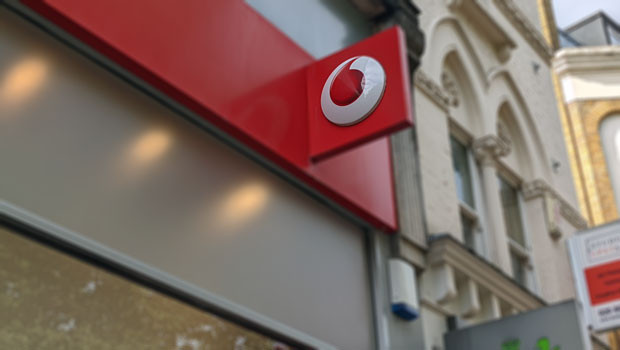 The market spotlight on Tuesday will be on UK employment with economists keen to see whether the labour market remains tight and how well - given the ongoing cost-of-living crisis - wage growth is holding up.
Commenting on the potential implications of the figures, economists at Barclays Research noted how Bank's forecasts were calling for further tightening over coming months, unlike themselves.
That disparity was due to Bank putting greater emphasis on surveys of firms as opposed to surveys of households.
In testimony to the Treasury Select Committee, Governor Andrew Bailey appeared to be cognizant of that risk.
Consensus is for the rate of unemployment to have held at 3.8% over the three months ending in March in comparison to the same period one year before.
Headline average weekly earnings was seen printing at 5.4% in quarterly annual terms, the same as over the three months ended in February.
Stateside, at 1330 GMT, the Department of Commerce will release a reading for US retail sales during the month of April, followed by data on industrial production for that same month.
Investors will also be keeping tabs on a raft of speeches from top Federal Reserve officials, including an interview with the central bank's Chairman, Jerome Powell, at a Wall Street Journal event at 1900 GMT.
European Central Bank President, Christine Lagarde, is also due to take to the podium in the afternoon, at 1700 GMT.
On the corporate side of things meanwhile, Vodafone will release its full-year numbers even as its boss Nick Read has come under increasing pressure to accelerate the company's restructuring.
At the weekend, it emerged that Abu Dhabi based Etisalat had taken a 9.8% stake in the telecommunications carrier.
Analysts at JP Morgan described the move as "opportunistic" given that company's net cash position and clearly stated M&A driven agenda, noting its support of Vodafone management and its statement that it was not looking to exert any control or influence.
Earlier in 2022, Vodafone rejected a €11bn bid for its Italian operations from Iliad.
On that note, Michael Hewson, chief market analyst at CMC Markets UK said: "Vodafone CEO Nick Read appears to be of the mind to look at merger opportunities, across Europe and the UK.
"This seems optimistic given Vodafone already has high debt levels and its costs are only likely to increase when it comes to investing in the higher costs in rolling out 5G, and investment in its German Liberty Assets. Maybe Read should have taken the Iliad offer given that revenues in its Italian business are on the decline."
Tuesday 17 May
INTERIMS
Britvic, Imperial Brands , Renew Holdings, Sureserve Group, Watkin Jones, Zytronic
INTERNATIONAL ECONOMIC ANNOUNCEMENTS
Business Inventories (US) (15:00)
Capacity Utilisation (US) (14:15)
GDP (Preliminary) (EU) (10:00)
Industrial Production (US) (14:15)
Retail Sales (US) (13:30)
FINALS
DCC (CDI), GENinCode, Land Securities Group, Pacific Assets Trust, Smartspace Software , Velocys plc, Vodafone Group
ANNUAL REPORT
Pacific Assets Trust
SPECIAL DIVIDEND PAYMENT DATE
Savills
AGMS
Accesso Technology Group, AIREA, Chaarat Gold Holdings Ltd. (DI), Chesnara, Equals Group , European Assets Trust , Fidelity Japan Trust, Fresnillo, GCP Asset Backed Income Fund Limited, Greggs, IQGEO Group, Kakuzi Ltd., Mobeus Income & Growth 4 Vct, Mobeus Income & Growth 4 Vct, Pittards, PPHE Hotel Group Ltd, Vitec Group, Vivo Energy , Vivo Energy
TRADING ANNOUNCEMENTS
TI Fluid Systems
UK ECONOMIC ANNOUNCEMENTS
Claimant Count Rate (07:00)
Unemployment Rate (07:00)
FINAL DIVIDEND PAYMENT DATE
Cairn Homes (CDI), CPP Group, Direct Line Insurance Group, EMIS Group, Fidelity European Trust, InterContinental Hotels Group, Just Group, Savills, TP Icap Group