Tuesday preview: UK consumer credit, Easyjet in the spotlight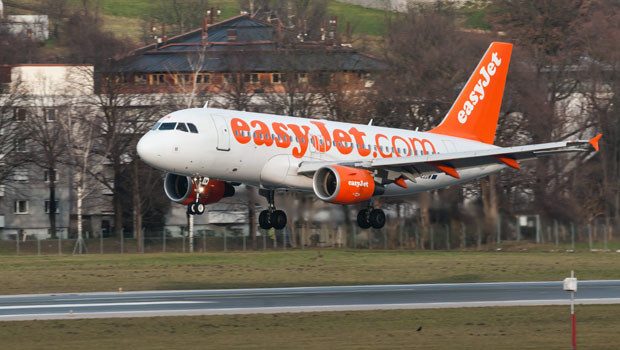 Investors' focus on Tuesday will be on consumer credit and mortgage lending in the UK during the month of October.
The Office for National Statistics would release the figures at 0930 GMT.
Across the Channel meanwhile, preliminary readings for Spanish and German consumer prices were scheduled to be published at 0800 GMT and 1300 GMT, respectively.
Also due out aere readings for euro area consumer and industrial confidence referencing the month of November, at 1000 GMT and 0800 GMT, respectively.
In the States meanwhile, at 1400 GMT market participants would be waiting on survey readings for house prices corresponding to the month of September.
They would be followed at 1500 GMT by a reading on US consumer confidence, courtesy of the Conference Board.
Further afield, Japanese unemployment data for October would be the key talking point in markets.
On the corporate side of things, EasyJet was due to publish its full-year results.
The low-cost carrier was expected to post a loss of between £170m and £190m, including £75m of incremental disruption costs and £170m and a £64m headwind from exchange rate fluctuations.
Sales meanwhile were seen coming in at £2.5bn for the fourth quarter and at £5.77bn for the year.
Looking ahead, EasyJet had previously said that it would fly 20m seats over the first three months of the 2023 fiscal year.
But Michael Hewson, chief market analyst at CMC Markets UK wasn't very convinced, pointing to the company's self-inflicted damage from actions including from letting too many people go during lockdown to industrial action as reasons for his skepticism.
"Let's hope they do, given that recent experience has shown that they can barely cope with their current capacity at some airports," said Hewson.
"Late flight departures and then up to 3-hour delays of bags at Gatwick Airport, has been a common experience with no staff around to deal with irate passengers. easyJet said in its Q4 update that they wouldn't be recommending the payment of a dividend."
Tuesday 29 November
INTERIMS
ActiveOps, Altitude Group, Cordiant Digital Infrastructure Limited NPV, First Property Group, GB Group, Shearwater Group , Supreme , Victoria, VP
QUARTERLY EX-DIVIDEND DATE
Canadian General Investments Ltd.
INTERNATIONAL ECONOMIC ANNOUNCEMENTS
Business Climate Indicator (EU) (10:00)
Consumer Confidence (EU) (10:00)
Consumer Confidence (US) (15:00)
Consumer Price Index (GER) (13:00)
Economic Sentiment Indicator (EU) (10:00)
House Price Index (US) (14:00)
Industrial Confidence (EU) (10:00)
Services Sentiment (EU) (10:00)
FINALS
Atrato Onsite Energy, easyJet, Greencore Group (CDI), Marston's, Renew Holdings, Treatt
EGMS
Esken Limited
AGMS
Aura Energy Limited NPV (DI), Bluefield Solar Income Fund Limited, Castillo Copper Limited NPV (DI), Challenger Energy Group, CT Property Trust Limited , Duke Royalty Limited, Haydale Graphene Industries, Mosman Oil and Gas Limited (DI)
TRADING ANNOUNCEMENTS
Softline Holding GDR (REG S)
UK ECONOMIC ANNOUNCEMENTS
Consumer Credit (09:30)
M4 Money Supply (09:30)
Mortgage Approvals (09:30)
FINAL DIVIDEND PAYMENT DATE
Pacific Horizon Inv Trust