Tuesday preview: Spotlight on results from Easyjet, N Brown, Pets at Home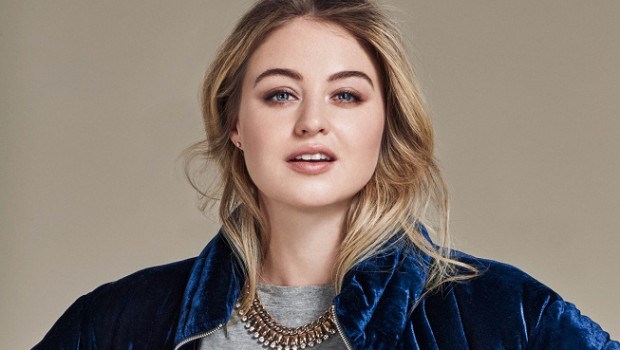 Tuesday sees updates on UK public finances and the CBI's industrial trends survey, with the Bank of Japan's policy statement for early risers and company updates from Easyjet, SSP and retailers N Brown and Pets at Home.
COMPANY NEWS
Easyjet is due to provide a first-quarter update following the acquisition of Air Berlin assets, which closed in December.
At November's full-year results announcement, the group guided to capacity growth of 6% for 2018, or 4.9% in the first half of the year, though this excludes capacity from the Air Berlin transaction.
Traffic statistics from the budget carrier show capacity grew by 5.5% in the quarter, load factor by 210 basis points to 92.1% and passengers flown by 8.0%.
UBS forecast quarterly revenues of £1.04bn with fares up 5% versus management's guidance for low to mid-single digits, while constant currency unit costs are seen rising circa 1% excluding fuel.
Broker Numis forecast revenue per seat at constant currency 2.4% and by 6.4% at constant currency, leading to revenue of £1.11bn the quarter, including the dilutive yield impact of the Air Berlin transaction.
Although management has not given quantitative guidance for the second half revenue per seat, it does expect quarterly RPS growth to be negative at constant currencies given the capacity from Monarch and AB is "highly likely to be filled".
With a connection to air traffic growth, SSP, which operates food outlet franchises in airports and stations is also due to announce first-quarter results.
UBS forecast total revenue growth for the quarter of 4.9% with 2.2% like-for-like growth, 3.1% net gains, and a negative 0.4% effect from foreign currency.
Moving into retail as updates keep rolling out from the sector, clothes seller N Brown reports numbers for its extended third-quarter period, covering 18 weeks to 1 January. The consensus forecast is for growth of 3.6%.
The first half from the owner of the Simply Be and Jacamo brands was strong, with a sales increasing 5.6%, including 7.5% growth in product sales and 1.1% growth in financial services income.
House broker Shore Capital expects an easing of the group growth rate to 2-3%, reflecting more challenging trading conditions for apparel and robust income growth from financial services.
"Our more cautious expectation for Product trading reflects reasonably extensive market data and peer group reporting whereby after a strong start to the Autumn/Winter season in September the unseasonably warm October had a material adverse impact on trading momentum, which was only partially offset by a more normalised November and December. Such conditions clearly resulted in higher levels of promotional activity across the market, a process we do not expect N Brown will have been immune from either," analyst Darren Shirley said.
A retailer of a distinctly different stripe, Pets at Home reports its third-quarter figures coming off the back of somewhat disappointing November interim results showing pre-tax profit of £41.7m, 11% down on year on year. The result would have been a lot worse were it not for a strong trading performance in the second quarter, helped by solid merchandise LFL sales, good services growth and strong progress towards becoming an 'omnichannel' retailer and innovation in the product range.
In order to arrest sales declines, management decided to invest in price cuts, which when combined with currency and product mix effects, saw merchandise gross margin fall by 265 basis points. For the full year adjusted full year group gross margin guidance was for a fall of 200-250 basis points.
Looking to Q3, Numis expected merchandise LFL growth to edge back to 4.5%, another "solid" period of growth from services and expect full year estimates to be largely unchanged.
Analysts at Hargreaves Lansdown also gave a view of the price cutting strategy: "While this has seen margins take a turn for the worse, recent results have seen the group deliver improving trends in like-for-likes again. With expansion in the services division reliant on up-selling to everyday customers, we can understand why the group has taken this approach.
"However we fear there's still a few longer-term issues to address. We suspect online competition has been a contributing factor to recent problems, so it'll be interesting to see whether there's any plans to revamp the group's website."
MACRO NEWS
January's CBI report will be released at 1100 GMT, following December's total orders balance hit a 29-year high of 17. The consensus is for a +12 balance.
Pantheon Macroeconomics forecast likely fell to about +10 in January, saying "Overseas demand is surging, but domestic demand is not."
The UK public sector borrowing, which will be published for December by the Office for National Statistics at 0930 GMT, a month ago came in at £8.7bn for November, excluding state-owned banks. This was a 1.9% decline from a year earlier and better than expected.
Year-to-date borrowing therefore reached £48.1bn, almost the entire £49.9bn forecast by the Office for Budget Responsibility for the full-year forecast, but still down 6.8% compared with the same period of the previous year.
"The government is hoping for a bumper month of receipts in January (and perhaps February), reflecting distortions relating to the dividend tax which came into effect in April 2016," said HSBC, which expects a small year-on-year decrease in borrowing for December to £4.7bn.
Looking at the BoJ, the market is not expecting a change in the policy rate as inflation remains doggedly absent despite positive quarter-on-quarter growth for seven consecutive quarters.
"Consequently, the BoJ is likely to maintain its extremely easy monetary policy in the foreseeable future, as a premature pullback will dampen medium-term inflation expectations and also result in a notable correction in financial market instruments including the value of the yen," HSBC said.
Meanwhile, HSBC said this is likely to push the BoJ's real GDP forecast for 2018 slightly higher from the current 1.4%.
"Market participants will be closely watch whether the Bank keeps its optimistic core CPI forecast of 1.4% for FY2018, while we see risks that this could be marked marginally lower."
Tuesday 23 January
INTERNATIONAL ECONOMIC
Bank of Japan rate decision (04:00)
UK ECONOMIC ANNOUNCEMENTS
CBI Industrial Trends Surveys (15:35)
Public Sector Net Borrowing (09:30)
FINALS
Benchmark Holdings , Harwood Wealth Management Group, Lakehouse, Velocity Composites
INTERIMS
IG Group Holdings
TRADING ANNOUNCEMENTS
Brown (N.) Group, Cairn Energy, DP Eurasia N.V, Marston's, Petropavlovsk, Pets at Home Group
Q1
easyJet
INTERIM DIVIDEND PAYMENT DATE
BBA Aviation 5% Cum Prf
AGMS
Connect Group, Marston's, Mitchells & Butlers