Tuesday preview: Haldane speaks, results for Ashtead and Just Eat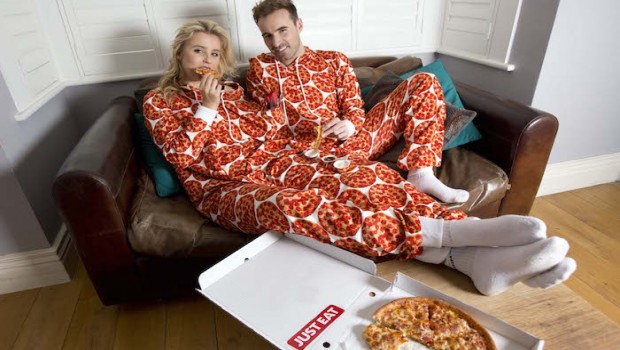 A speech from the Bank of England's Andy Haldane should liven up what is looking like a fairly quiet Tuesday on the financial calendar after corporate updates from the likes of Ashtead, Just Eat and McCarthy & Stone.
Overnight the British Retail Consortium will publish its latest report on high street sales, where the market is expecting growth in retail sales values of 0.4% for February after a 0.6% rise the month before, as cold weather was likely to have hit demand for spring clothing.
BoE chief economist Haldane is a little more hawkish than most members and likes to shoot the breeze so his speech at the Royal Society of Arts and Q&A session afterwards could prove interesting.
Last month when speaking to the Treasury Committee, the Haldane noted "the pick-up in wages is starting to take root" and that "intelligence from our agents suggests wage settlements this year were going to pick up, perhaps with a number with a three in front of it…." as well as saying the risks for the UK economy were "to the upside".
But he is not speaking until 1815 GMT, so traders and investors will need to make do with company results before that.
Shares in FTSE 100-listed Ashtead were on the rise heading into the construction equipment rental group's third-quarter update.
UBS was expecting strong trading and improved rental yields after a strong first-half, helped by hurricane recovery work, leading to EBITDA of £392m and adjusted PBT of £180m. "Ashtead discussed an improving exit rate with Q2; investors could be disappointed if this has not been sustained."
Numis felt that foreign exchange headwinds in recent months are "likely to have ruled out the potential for earnings upgrades", while recent commentary from peer United Rentals has been positive regarding both the outlook for demand and pricing.
Fellow blue chip Intertek was not expected to deliver any major surprises, with EBITDA consensus pointing to £462m as the inspection, product testing and certification outfit has already reported its revenues for January to October.
UBS was "getting ready for an exciting performance in 2018 and beyond", expecting Intertek to report £2.8bn of revenues, EBITA of £462m at an improved 16.6% margin.
The outlook that directors give alongside results will be a catalyst for the shares, analysts at the Swiss bank said: "After a strong performance on the returns and cash flow metrics we expect investor focus to shift to growth, not only organically but also inorganically. After a trough in 2016 we are confident to see organic growth accelerating further to 3.4% in 2018E and 4.5% in 2019E as the challenging situation on the energy activities is likely to ease while we expect the measures undertaken by Intertek management to bear fruit and lead to a stronger organic growth."
Just Eat's shares have been getting even more interest since it was promoted to the FTSE 100 in November. Recent months have seen a smorgasbord of positive analysts comments.
Barclays recently upped its stance to 'overweight', forecasting strong revenue momentum into 2018. Analysts reckon revenues will surpass £710m in FY18, versus the consensus estimate of £656m, due to decent growth in the marketplace, the acquisition of Hungryhouse, expansion of logistics and the new 50p 'service charge'.
Results on Tuesday will be the first set under chief executive Peter Plumb, having joined in September, and ahead of the arrival of new chairman Mike Evans. For 2017 revenue has been guided to £515-530m and a consensus EBITDA forecast of £162m. For 2018 the consensus is for consensus £227m.
For Numis the key discussion area at results "will be the company's commitment to delivery in the UK as it seeks to compete with Deliveroo and Ubereats".
Retirement housebuilder McCarthy & Stone alongside its annual shareholder meeting in mid-January said trading had been "resilient" in the first 20 weeks of its financial year, despite ongoing subdued conditions in the second hand housing market.
Due to continued margin pressure and also a heavy second-half weighting for site launches, management guided to profits being roughly 85%-second-half weighted.
"This is exceptionally high for a housebuilder and compares to 2017 where results were 65% H2 weighted," said Numis. "We think this means the group is very exposed to build delays and/or cancellations and therefore we think there is a high probability that numbers will have to be reduced on an underlying basis. Furthermore, with the government proposing to ban the sale of new build leasehold properties, significant medium term risk to numbers exists given freehold sales income represents c.33% of underlying profits."
Tuesday March 06
UK ECONOMIC ANNOUNCEMENTS
BRC Retail Sales (00:01)
FINALS
Aggreko, Apax Global Alpha Limited, Bodycote, Cairn Homes, Escher Group Holdings, Harworth Group, Headlam Group, Huntsworth, Ibstock , Intertek Group, IWG, Just Eat, Loopup Group, LSL Property Services, MPAC Group, PJSC MNC Norilsk Nickel ADR, SDL, Silence Therapeutics, Sirius Minerals, Yu Group
INTERIMS
CAP-XX Limited, Craneware, Purecircle Limited (DI)
TRADING ANNOUNCEMENTS
Ashtead, McCarthy & Stone
ANNUAL REPORT
Apax Global Alpha Limited
SPECIAL DIVIDEND PAYMENT DATE
Aberforth Smaller Companies Trust AGMS Blackrock North American Income Trust , CareTech Holding, Ecofin Global Utilities and Infrastructure Trust , Ediston Property Investment Company, JPMorgan Russian Securities, Nexus Infrastructure , Redx Pharma
FINAL DIVIDEND PAYMENT DATE
Aberforth Smaller Companies Trust
INTERIM DIVIDEND PAYMENT DATE
Absrforth Split Level Income Trust