Tuesday preview: Indicative votes and Cabinet meeting in focus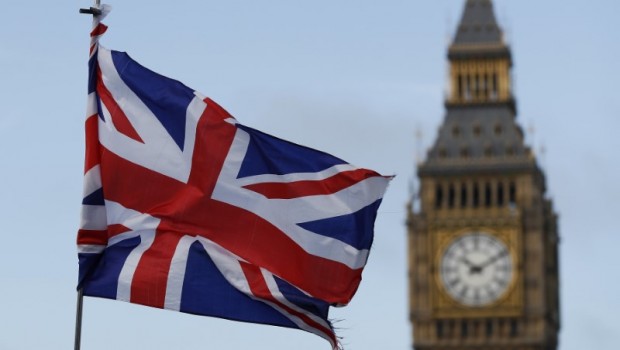 The focus on Tuesday will be squarely on the results of the previous night's indicative votes.
Prime Minister, Theresa May, has called a five-hour Cabinet meeting to discuss the results and decide what the next steps should be.
Speculation is that she might push for another vote on her proposed withdrawal package, using lawmakers' preferred way forward as an incentive for Brexit's backers to back her.
But speculation is increasing that, if faced with a soft Brexit, she might go down the route of calling for snap elections.
In any case, no meaningful vote is scheduled for Tuesday.
No major economic releases are scheduled, although at 0800 BST Kantar will publish its grocery share figures and inflation update spanning the 12 weeks ending 24 March.
Across the Channel, the only relevant economic report due to be published is Eurostat's factory price index referencing the month of February, at 1000 BST.
It will be followed by a reading on US durable goods orders for February at 1330 BST and monthly vehicle sales data from the main American manufacturers later in the session.
For YouGov, Numis's Steve Liechti has penciled-in six month adjusted profits before tax of £12m for earnings per share 8p.
Liechti believes the company is on track to deliver on its target for a five year compound annual rate of growth of 25% for its earnings per share and told clients that he is keen for the details of the company's next plan.
Revenues are seen 11% higher at £63.0m with like-for-like sales up by 9%, driven by Data Products and Services.
He anticipates no pay-out will be forthcoming at the half-year stage, as is customary, with fiscal year-end net cash at £36m.
Numis's Tim Barrett meanwhile is calling for €21.0m of full-year EBITDA at Hostelworld, down from €26.4m in the year before, with the payout declining from 17.1 cents to 13.1 cents.
Net cash on the other hand is seen higher by €5.0m to €25.0m, even after the distribution of €15.0m in dividends last year "reflecting the
highly attractive cash generation inherent at HSW".
But in any case what mattered most appeared to be the firm's ability to return to growth in bookings and for Barrett that was indeed possible.
"We remain positive on the potential for the hostel OTA market, where in time we believe HSW s bookings growth can match the 8-10% industry rate."
Tuesday April 02
INTERIMS
YouGov
INTERNATIONAL ECONOMIC ANNOUNCEMENTS
Durable Goods Orders (US) (13:30)
Producer Price Index (EU) (10:00)
FINALS
Belvoir Lettings, DP Eurasia N.V. (DI) , Hydrogen Group, M. P. Evans Group, Next Fifteen Communications, Nucleus Financial Group , Proteome Sciences, TP Group, Trinity Exploration & Production
ANNUAL REPORT
Restore
AGMS
Rights & Issues Inv Trust Income Shares
UK ECONOMIC ANNOUNCEMENTS
PMI Construction (09:30)