Thursday preview: US tech titans, AstraZeneca in focus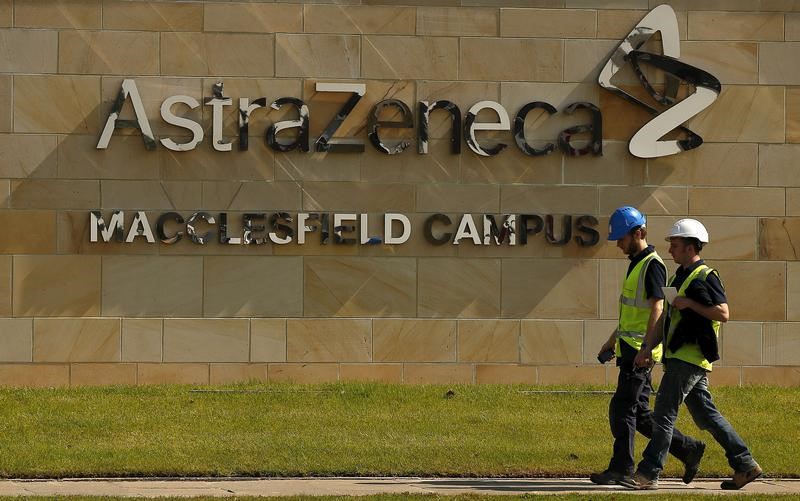 The market spotlight will fall on earnings reports from several of the largest corporates in the States, as they update shareholders on their performance over the three months to June, including Amazon, Alphabet, Facebook, and Microsoft.
But the US economy won't be far from investors minds either, as the Commerce Department releases second quarter US gross domestic product data that economists at Barclays Research anticipate will show an annualised 35% drop in activity.
Some analysts believe that their updates may well set the tone for over the entire month of August.
In the UK on the other hand, the only noteworthy release will be for motor vehicle production in June.
Across the Channel meanwhile, readings are due out for monthly unemployment in Germany and Italy, alongside second quarter GDP readings in Austria, Belgium and Germany.
The earnings calendar for the UK is full on Thursday
In the case of AstraZeneca, UBS analyst Michael Leuchten sees first half revenues coming in at $6.33bn (consensus: $6.25bn) and core earnings per share at $0.93 (consensus: $0.92).
Focus would be on the drugmaker's work on a Covid-19 vaccine alongside Oxford University, which was currently considered the front-runner in the global race to find a vaccine.
But concerns around cash generation were likely to resurface as well.
"Top-line momentum remains key for investors, in particular Tagrisso (UBSe of $1,013m vs cons. $1,031m), Lynparza (UBSe of $460m vs cons. $412m) and Imfinzi (UBSe $478m vs cons $465m). Calquence uptake will be of interest (UBSe of $102m vs cons. $103m). We will also look for any commentary around COVID-19 potential impact in H2 and the path to recovery."
Thursday 29 July
FINALS
The Panoply Holdings
INTERIMS
SEGRO, Kcell Joint Stock Co GDR (Reg S), BAE Systems, Franchise Brands, Greencoat UK Wind, Hutchison China Meditech Ltd, Inchcape, Robert Walters, Rentokil Initial, Goco Group, Schroders, AstraZeneca
Q2
Schroders, AstraZeneca, Royal Dutch Shell 'A', Royal Dutch Shell 'B'
TRADING ANNOUNCEMENTS
Compass Group, Gem Diamonds Ltd. (DI), Evraz, Volution Group
AGMs
Norcros, Card Factory, OnTheMarket, BMO Global Smaller Companies, Highland Gold Mining Ltd., Volex, London & Associated Properties, TMT Investments, Angling Direct, Gabelli Value Plus Trust, Stobart Group Ltd.
FINAL EX-DIVIDEND DATE
Anexo Group, Ventus 2 VCT 'C' Shares, Monks Inv Trust, Ventus VCT, Ventus 2 VCT D Shs, Keller Group, Ventus 2 VCT, Ventus VCT D Shs
FINAL DIVIDEND PAYMENT DATE
Anglo Asian Mining
INTERIM EX-DIVIDEND DATE
Investment Company, Hansa Investment Company Limited (DI), Aberdeen Asian Income Fund Ltd., BB Healthcare Trust (Red), Hansa Investment Company Limited 'A' Non Vtg (DI), Independent Inv Trust, Secure Income Reit, RELX plc, Nichols, Blackstone/GSO Loan Financing Limited, Blackrock Throgmorton Trust, GCP Infrastructure Investments Ltd, Aew UK Reit, Value and Income Trust, Henderson International Income Trust, Maven Income and Growth VCT 5, Schroder Real Estate Investment Trust Ltd, Starwood European Real Estate Finance Ltd, GCP Asset Backed Income Fund Limited, Henderson Far East Income Ltd., Maven Income & Growth 3 VCT, Foresight Solar Fund Limited, Ecofin Global Utilities and Infrastructure Trust
INTERIM DIVIDEND PAYMENT DATE
Robinson
SPECIAL EX-DIVIDEND DATE
Keller Group
QUARTERLY EX-DIVIDEND DATE
Marble Point Loan Financing Limited NPV, SME Credit Realisation Fund Limited NPV, City of London Inv Trust
QUARTERLY PAYMENT DATE
Real Estate Credit Investments Ltd
INTERNATIONAL ECONOMIC ANNOUNCEMENTS
Unemployment Rate (GER) (08:55)
GDP (Preliminary) (GER) (09:00)
Business Climate Indicator (EU) (10:00)
Industrial Confidence (EU) (10:00)
Economic Sentiment Indicator (EU) (10:00)
Unemployment Rate (EU) (10:00)
Services Sentiment (EU) (10:00)
Services Confidence (EU) (10:00)
GDP (Preliminary) (US) (13:30)
Continuing Claims (US) (13:30)
Initial Jobless Claims (US) (13:30)