Thursday preview: US jobs data, Persimmon in focus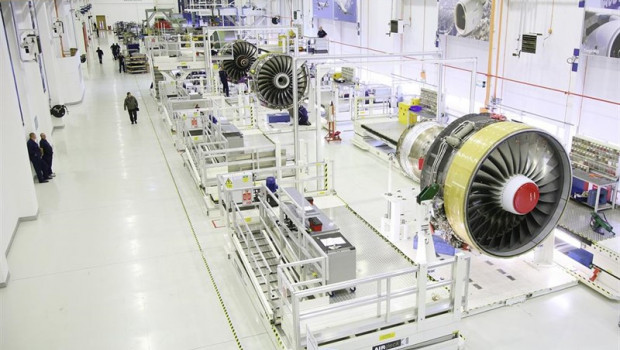 Financial markets' focus on Thursday will shift back towards the US jobs market to see if the job market recovery has stalled or not.
Investors will also be keeping an eye out for the latest Chinese consumer and producer price data, referencing the month of June.
Across the Channel meantime, euro area finance ministers are due to meet via video conference to decide on their pick to head to the Eurogroup.
At home on the other hand, the sole economic report due for release is the Royal Institute of Chartered Surveyors June House Price Index.
Top-tier indicators are scheduled for release in Japan however, including figures on core machinery orders for May and on M2 money supply in June.
Persimmon will be in focus on Thursday as the homebuilder updates markets in the wake of the Chancellor's move to slash stamp duty.
Already over the eight weeks to 10 May, the firm had secured 1,35 reservations with further gains possible in the weeks ahead, said Michael Hewson, chief market analyst at CMC Markets UK.
Nonetheless, Hewson cautioned that: "The main concern going forward is that this rate could slow in the coming months, with the slide in mortgage approvals, likely to point to a slowing housing market in the weeks and months ahead.
The day before, analysts at Peel Hunt had bumped up their recommendation for the shares from 'hold' to 'add', arguing that six weeks on from the restart of activity no major cracks in demand were apparent.
"Unemployment remains the biggest concern but the government is likely to support the industry with various policies," they mused out loud.
On their estimates, UK housebuilder revenues were set to crash by approximately 30% in 2020, which would push profits down by 40%, followed by a 15% increase in 2021.
Also due out is a trading update from Rolls Royce with investors likely to be keen on further news regarding its ongoing review of "potential options to strengthen our balance sheet and position ourselves for the recovery following COVID-19" as per the engineer's announcement to the market of 3 July.
On top of the firm's already well-documented ordeal with the Trent 100 engine used to power Boeing's 787 Dreamliner, the novel coronavirus pandemic had hammered the civil aviation sector, forcing it to secure additional credit lines in March and April to the tune of $4.0bn as much of its revenues were eviscerated.
As Hewson explained: "The collapse in air travel has seen nearly half of its projected revenue disappear, as airlines ground their fleets, and the various travel bans bite."
Thursday 09 July
INTERIMS
Petropavlovsk
INTERIM EX-DIVIDEND DATE
Dewhurst, Robinson, Safestore Holdings, Schroder UK Mid Cap Fund
QUARTERLY PAYMENT DATE
GlaxoSmithKline
QUARTERLY EX-DIVIDEND DATE
BlackRock Latin American Inv Trust, BMO Private Equity Trust, British American Tobacco, JPMorgan Asia Growth & Income, JPMorgan Japan Smaller Companies Trust, Merchants Trust, Middlefield Canadian Income PCC, Volta Finance Limited, Volta Finance Limited NPV (GBP), Yew Grove Reit
INTERNATIONAL ECONOMIC ANNOUNCEMENTS
Balance of Trade (GER) (07:00)
Current Account (GER) (07:00)
Initial Jobless Claims (US) (13:30)
Wholesales Inventories (US) (15:00)
Q1
Workspace
Q2
Pagegroup, Robert Walters
FINALS
Ilika, Superdry
ANNUAL REPORT
SSE
AGMS
3i Infrastructure, Bisichi , Charles Stanley Group, Land Securities Group, Octopus Apollo VCT, OptiBiotix Health, Oxford Technology 2 VCT, Oxford Technology 3 VCT, Oxford Technology 4 Venture Capital Trust, Oxford Technology VCT, Pets at Home Group , Templeton Emerging Markets Inv Trust, Triple Point Vct 2011 A, TwentyFour Select Monthly Income Fund Limited , Workspace Group, Worldwide Healthcare Trust
TRADING ANNOUNCEMENTS
Persimmon, Rolls Royce, Vistry Group,
UK ECONOMIC ANNOUNCEMENTS
RICS Housing Market Survey (00:01)
FINAL DIVIDEND PAYMENT DATE
Ra International Group
FINAL EX-DIVIDEND DATE
Aveva Group, Baillie Gifford UK Growth Fund, BMO Global Smaller Companies, Mountview Estates, Octopus AIM VCT, Sirius Real Estate Ltd., TalkTalk Telecom Group , Telecom Plus, Trans-Siberian Gold