Thursday preview: Facebook, Shell, ECB and Microsoft in focus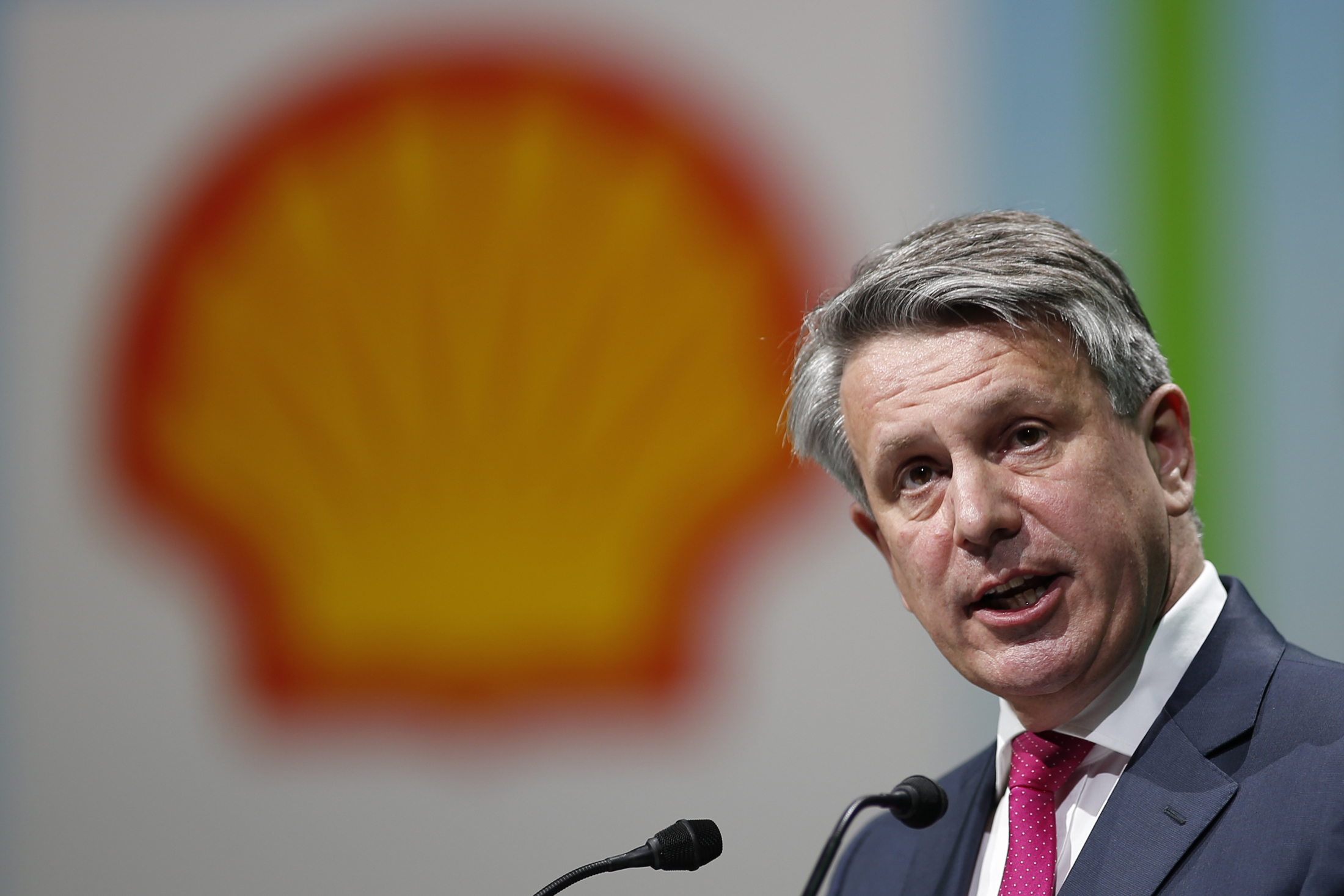 Another avalanche of company earnings awaits investors on Thursday, only this time they will be accompanied by multiple economic reports and the European Central Bank's policy meeting and follow-up presser with its chief, Mario Draghi.
Assuming (always a dangerous thing) no nasty surprises during Asian trading hours, before the opening bell in London the market spotlight will likely be on Facebook's results which are scheduled to be published overnight.
Ahead of those, some observers had predicted that they would reveal a noticeable slowdown in the average time spent on its pages by users - courtesy of the Cambridge Analytica scandal.
At 0700 BST, focus will rapidly shift to a stream of results and trading updates from UK-listed companies including Barclays, CRH, Domino's Pizza, Elementis, Hastings, Just Eat, Kaz Minerals, N Brown Group, Senior, Synthomer, Taylor Wimpey, U and I, ULS and Weir Group.
But perhaps the most closely-watched set of numbers will be those from Royal Dutch Shell - a notoriously large dividend payer.
Analysts at RBC were forecasting the oil major would clock-in with net income of $5.0bn for its recently-ended first quarter, with improvement across multiple areas of the business expected to drive a sequential jump of roughly 40% in the company's cash flows, with the Canadian broker anticipating the outfit had generated $10.5bn in cash from operations.
Indeed, some of its contacts among investors were looking for an even bigger improvement on the back of strength in LNG and European gas pricing.
Prospects for deleveraging the balance sheet would also be important, RBC said, with a reduction towards 22% in the second quarter, "[possibly paving] the way for share buybacks later in 2018, which would be particularly positive for share price performance, in our view."
RBC was also looking for more details from management on any plans to approve LNG projects in 2018, its longer-term ambitions in the US Permian and as regards service cost inflation in US shale or offshore in other geographies.
Stateside, earnings are due out from Altria, Amazon.com, American Airlines, Conoco Philips, GM, Intel, International Paper, Microsoft, Royal Carribean and Time Warner amongst others.
Microsoft - one of the few tech majors whose share price had shown some resilience throughout the last few months - is also due to update investors.
Back in the economic arena, Draghi's press conference is without a doubt the main scheduled risk event of the day, with foreign exchange markets likely to move rapidly on any big headlines.
No policy changes are expected from the monetary authority, but investors are keen to know what rate-setters in Frankfurt make of the recent softer economic data out of the single currency bloc and what impact that might have on the as yet undetermined pace of tapering in quantitative easing that lies close ahead.
Coinciding with the start of the presser, scheduled for release in the States are readings on international trade in goods and durable goods orders for March, alongside the latest weekly unemployment claims figures.
In the background, traders likely have Friday's UK and US GDP numbers on their minds.
Thursday April 26
INTERIMS
Capita
INTERIM EX-DIVIDEND DATE
Mcbride
QUARTERLY EX-DIVIDEND DATE
APQ Global Limited, City of London Inv Trust, Custodian Reit , JPMorgan Claverhouse Inv Trust, M Winkworth, Supermarket Income Reit
INTERNATIONAL ECONOMIC ANNOUNCEMENTS
Continuing Claims (US) (13:30)
Durable Goods Orders (US) (13:30)
ECB Interest Rate (EU) (12:45)
GFK Consumer Confidence (GER) (08:00)
Initial Jobless Claims (US) (13:30)
GMS
Fondul Proprietatea S.A. GDR (Reg S), OMV Petrom S.A. GDR (REG S), Schroder Asia Pacific Fund, Societatea Nationala De Gaze Naturale Romgaz S.A. GDR (Reg S)
FINALS
Air Partner, Brown (N.) Group, Morses Club , Novacyt S.A. (CDI), Touchstar, U And I Group
IMSS
Kaz Minerals
DRILLING REPORT
Evraz, Kaz Minerals
SPECIAL EX-DIVIDEND DATE
Panther Securities
AGMS
Admiral Group, Aggreko, Alliance Trust, AssetCo, Bouygues SA, CableVision Holdings S.A. GDS, Cobham, CRH, Elementis, FDM Group (Holdings), Fidessa Group, Fondul Proprietatea S.A. GDR (Reg S), French Connection Group, Greencoat Renewables, Impact Healthcare Reit , Just Eat , Just Eat , LSL Property Services, Meggitt, Mincon Group , Murray International Trust, RIT Capital Partners, Schroders, Schroders (Non-Voting), SDL, SThree, STV Group, Synectics, Synthomer, Taylor Wimpey, Ubisense Group, Weir Group
TRADING ANNOUNCEMENTS
Cobham, Domino's Pizza Group, Elementis, Gem Diamonds Ltd. (DI), Hastings Group Holdings , Meggitt, Synthomer, Taylor Wimpey, Weir Group
UK ECONOMIC ANNOUNCEMENTS
BBA Mortgage Lending Figures (09:30)
CBI Distributive Trades Surveys (11:00)
Nationwide House Price Index (07:00)
FINAL DIVIDEND PAYMENT DATE
Hammerson, Oakley Capital Investments Ltd. (DI)
FINAL EX-DIVIDEND DATE
Antofagasta, Arbuthnot Banking Group, BlackRock Latin American Inv Trust, Capital Drilling Ltd. (DI), Central Asia Metals, Charles Taylor, Churchill China, Clarke (T.), Curtis Banks Group, Dunedin Enterprise Investment Trust, Eurocell , Foxtons Group , Franchise Brands, Fresnillo, Harwood Wealth Management Group, Henry Boot, Hunters Property , Impax Environmental Markets, IWG , Legal & General Group, Man Group, Marshall Motor Holdings, Mobeus Income & Growth Vct, Morgan Sindall Group, Mortgage Advice Bureau (Holdings) , NAHL Group, National Express Group, Petrofac Ltd., Portmeirion Group, Porvair, Relx plc, Rolls-Royce Holdings, Secure Trust Bank, Smart Metering Systems, Spirax-Sarco Engineering, StatPro Group, SThree, TI Fluid Systems, TT Electronics, Weir Group, William Hill
Q1
Barclays, Royal Dutch Shell 'A', Royal Dutch Shell 'B', Royal Dutch Shell 'B', Royal Dutch Shell 'B', Royal Dutch Shell 'B', Shires Income