Thursday preview: ECB's Darghi to face tough crowd, Diago and Asos results in focus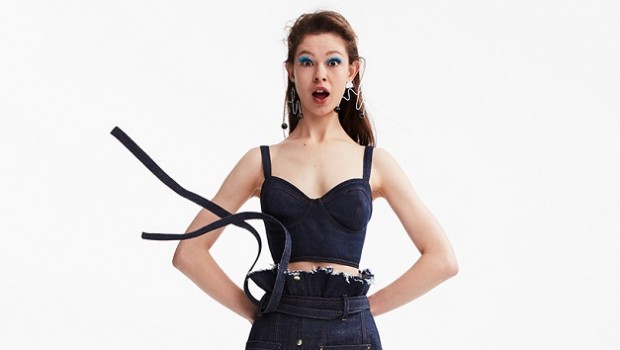 A European Central Bank policy update and a "far from easy" press conference for chief Mario Draghi in view of the single currency's current three-year highs, plus corporate statement from FTSE 100 giants Anglo American, Diageo and Sky, are likely to dominate the headlines on Thursday.
There's opportunity for plenty more for UK investors to get their teeth into as the likes of Asos, DMGT, Greene King, Kaz Minerals, Restaurant Group and Fuller's also are due to report results or trading updates.
The ECB's policy meeting and follow-up press conference with will also be closely watched for more clarity about its forward guidance plan, with every word examined for hints that the end of Frankfurt's bond purchase programme might be closer than previously thought.
After the euro rose to a new three-year high against the dollar above 1.23 on Wednesday, the central bank's President may be expected to use some "verbal intervention" to slow down further gains, said economist Florian Hense at Berenberg.
Strong growth from the bloc, typified a strong set of PMI surveys this week, have two implications for Thursday's ECB meeting, Hense said.
"First, underlying price pressures are building, gradually and not only in Germany – the PMI input and output price index reached 7-year highs. While the recent uptick is partly due to higher oil prices, producers' pricing power has also risen. As demand is outpacing supply growth, businesses start to raise prices that go beyond just passing on the higher input costs. This smells like the demand-pull inflation the ECB is looking out for, even if this is early on.
"Second, the surveys do not signal that the stronger euro had an impact on businesses' activity or outlook. The ECB may, therefore, not need to use its words tomorrow too carefully when being asked on the next steps."
During the last two weeks markets have reacted to every single comment from ECB speakers, observed Gilles Moec at BofA Merrill Lynch.
"Far from the 'peace and quiet' the ECB probably thought it had bought itself last October, this clearly suggests the press conference this week will not be an easy one for Draghi. In our view, this reflects what we highlighted before: changing one part of forward guidance opens the door to the market questioning every single bit of it.
"Still, we would expect Draghi to emphasise that any changes to forward guidance will only be gradual and that the sequencing (rate hikes only after net QE purchases are over) is something that will not be altered. Those expecting rate hikes at the end of this year may end up being disappointed."
Moec's team do not expect any major change to forward guidance this week apart from the removal of the asymmetry in QE, which they do not think would be consequential.
Morgan Stanley's economists forecast the press conference was "likely deliver a balanced message", with forward guidance evolving "gradually" and the next change expected in March. "We see no more QE from October this year and the depo rate rising in March 2019."
Other economic data on the day includes the UK mortgage approvals for December at 0930 GMT and the CBI distributive trades survey at 1100 GMT.
COMPANY NEWS
Shares in Guinness, Scotch whisky and vodka maker Diageo have been on a tear since the middle of 2016 but have had a bit of a hangover since Christmas, retreating by more than 4%.
Thursday will see the FTSE 100 group report interim result for the period to 31 December, having last reported in September, when it said net sales growth rate in the half-year would be negatively impacted by the later timing of the Chinese New Year and by the potential effect of the Indian highway ban.
Broker Shore Capital expects further progress in the US, but for group sales growth to be at a lower level than the same period last year.
Margin improvements will be a key focus at the half year stage, analysts at Hargreaves Lansdown felt, with cost savings and productivity gains likely to attract attention.
"Having said that, increased investment in the US and Scotch brands could dent margins in these two important segments in the short term. In these areas, top line revenue growth will probably be a more useful measure of performance at the half year."
Online clothes retailer Asos, listed on AIM but with the market cap of a FTSE 100 company, is an investor favourite after its shares have, mostly, rocketed over the last two decades and added another 40% in 2017. Thursday will see it update on first-quarter trading, with City analysts expecting sales growth of circa 27%.
The strong full year performance in October was underpinned by a raft of customer-facing investments, noted analysts at Numis, and these successes, supported by the new IT platform and a host of developments in 2018, including beauty, sportswear, local sites, the EuroHub2 warehouse and other major tech projects, saw ASOS raise its growth outlook and investment plans.
Revenue growth guidance was raised to +25-30% from +20-25%, while capex guidance was increased to £200-220m and EBIT margin formally anchored at 4%.
In October, management said there had been a good start to the new year, and Numis expects this has continued through the period. "Perhaps most significantly, having passed through the major phase of its repricing journey, we see scope
for a solid gross margin improvement through the period, with consensus suggesting circa +100 basis points," said Numis.
UBS forecast Q1 revenue growth of 27%, of which the UK is estimated to be 16% and the rest of the world 35%, though there may be a currency tailwind of around 3%, meaning local currency growth is expected to be circa 25%.
Given the shares' high valuation, any signs of sales slowdown "would be unhelpful", UBS said. "However, Asos market share remains very small in its target markets, and continual service improvements underpin the brand appeal. Elsewhere, there may be updates on distribution capacity in each market and the likely degree of offset to gross margin gains."
Thursday 25 January
INTERNATIONAL ECONOMIC ANNOUNCEMENTS
Continuing Claims (US) (13:30)
ECB Interest Rate (EU) (12:45)
GFK Consumer Confidence (GER) (07:00)
IFO Business Climate (GER) (09:00)
Initial Jobless Claims (US) (13:30)
New Homes Sales (US) (15:00)
FINALS
Blue Prism Group
INTERIMS
CPL Resources, Diageo, Renishaw, Sky
TRADING ANNOUNCEMENTS
Anglo American, ASOS, Brewin Dolphin, Close Brothers Group, CMC Markets, Countryside Properties, Daily Mail & General Trust A (Non.V), Fuller Smith & Turner, Greene King, ITE Group, Kaz Minerals, PayPoint, Restaurant Group, St James's Place
GMS
OptiBiotix Health
SPECIAL DIVIDEND PAYMENT DATE
Next
AGMS
Conygar Investment Company, Countryside Properties, Game Digital, Hargreave Hale AIM VCT 1, Henderson European Focus Trust, ITE Group, LightwaveRF , RDI Reit , Standard Life Private Equity Trust
FINAL EX-DIVIDEND DATE
Cardiff Property, Elegant Hotels Group , Fenner, Gooch & Housego, RWS Holdings, Watkin Jones
INTERIM DIVIDEND PAYMENT DATE
Dairy Crest Group, Hibernia Reit
INTERIM EX-DIVIDEND DATE
City of London Investment Trust 4.2% Non-Cum 2nd Prf Stk, K3 Capital Group , Livermore Investments Group Ltd., NB Private Equity Partners Ltd., NCC Group, Pennon Group, Puma VCT 10 , Puma VCT 9, Solid State, Stagecoach Group
QUARTERLY PAYMENT DATE
General Electric Co
QUARTERLY EX-DIVIDEND DATE
Blue Capital Alternative Income Fund Ltd (DI), City of London Inv Trust, Custodian Reit , M Winkworth, Merchants Trust