Thursday preview: Coronavirus and St.James's Place in focus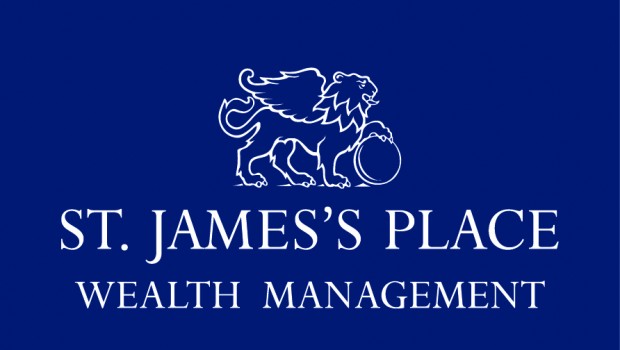 Investors' focus on Thursday will continue to be firmly on the Chinese coronavirus as they gauge its advance outside of China and countries' responses.
But the flow of economic indicators is set to pick up, with a second reading on US gross domestic product and for durable goods orders also scheduled for release.
Health officials' response across the Channel and in the Middle East will be especially closely watched due to the geographical proximity of the two regions.
Just the day before, the WHO had warned that many countries had simply not made sufficient preparations and some reports from the Continent appeared to bear out that conclusion.
A flurry of speeches from top European Central Bank officials also merits watching given recent speculation of further interest rate cuts.
Readings on euro area money supply and German retail sales covering the month of January were also due out, although both were likely to be a tad out of date given the last few weeks news' on the coronavirus and volatility in financial markets.
No major economic releases are scheduled in the UK.
Further afield, rate-setters in South Korea are scheduled to meet to decide on interest rates.
St James's Place full-year presentation may provide investors with timely insights not just for that stockmarket darling but also for the wider asset management industry.
Deutsche Bank's Oliver Steel is anticipating an 11% year-on-year drop in underlying cash to £276.0m and a 12% fall in total cash to £237m.
Net income from funds under management meanwhile is seen at £428.0m and margins of 64.2 basis points, versus an equivalent figure of 65.8bp for the year before.
In parallel, establishment expenses are expected to rise 12% and development costs by 10%.
Numbers aside, Steel was expecting management to address concerns around the group's fees which had been holding the share price back; namely over its early withdrawal charge and the scale of its charges.
Yet despite the firm's charges in fact being less than those of peers, the analyst expected margins to fall over the longer-term.
Despite a lower cash flow, the dividend was expected to remain 48.22p, pushing the payout ratio from normal guidance of 80.0% to 94.0%.
"In recent years, the group has been able to upstream excess capital from SJPUK, such that the ratio (xd) has reduced from 122% in 2016, 110% in 2017, 116% in 2018 to 110%e (equivalent to 118%e cum div) in 2019," Steel said.
"Management continues to guide to an 80% payout ratio, but does need to be clearer as to how this."
Thursday 27 February
INTERIMS
Georgia Capital , Haydale Graphene Industries, Netcall
INTERIM DIVIDEND PAYMENT DATE
IG Group Holdings
INTERIM EX-DIVIDEND DATE
Appreciate Group, Diageo, Hargreaves Services, Ideagen, Riverstone Credit Opportunities Income
QUARTERLY EX-DIVIDEND DATE
Brunner Inv Trust, Canadian General Investments Ltd., Honeycomb Investment Trust, Honeywell International Inc.
INTERNATIONAL ECONOMIC ANNOUNCEMENTS
Business Climate Indicator (EU) (10:00)
Consumer Confidence (EU) (10:00)
Continuing Claims (US) (13:30)
Durable Goods Orders (US) (13:30)
GDP (Preliminary) (US) (13:30)
Industrial Confidence (EU) (10:00)
Initial Jobless Claims (US) (13:30)
M3 Money Supply (EU) (09:00)
Pending Homes Sales (US) (15:00)
Services Sentiment (EU) (10:00)
GMS
Iconic Labs
FINALS
Bakkavor Group , Bank Pekao SA GDS (Reg S), Drax Group, Evraz, FBD Holdings, Flutter Entertainment, Georgia Capital , Grafton Group Units, Hikma Pharmaceuticals, Hunting, Inchcape, Macfarlane Group, Mondi, Persimmon, PPHE Hotel Group Ltd, Provident Financial, Reckitt Benckiser Group, Rentokil Initial, RSA Insurance Group, St James's Place, WPP
ANNUAL REPORT
Evraz
SPECIAL EX-DIVIDEND DATE
BioPharma Credit
AGMS
Driver Group, Nektan (DI)
UK ECONOMIC ANNOUNCEMENTS
Nationwide House Price Index (07:00)
FINAL EX-DIVIDEND DATE
Barclays, easyJet, LPA Group, Plus500 Ltd (DI), Shoe Zone