Thursday preview: BoE, Next in focus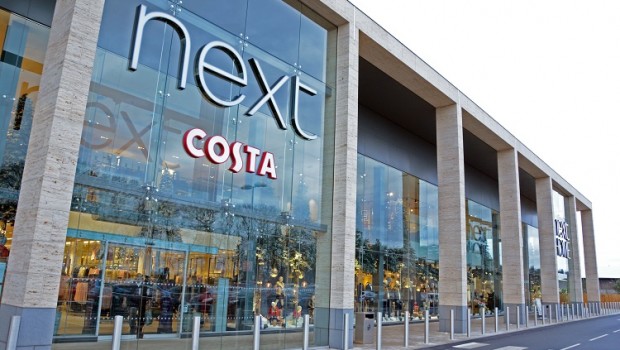 Rate-setters at the Bank of England are expected to stay put on policy on Thursday, particularly now perhaps, given the recent jump in geopolitical risk emanating from the Middle East.
Even before last weekend's attacks against key Saudi oil installations, and despite recent more positive news around global trade and Brexit, analysts at Barclays Research believed that the increased political uncertainty at home, together with softer economic data both in the UK and overseas, meant that there was scope for the BoE to deliver a more dovish message "closer to then current market expectations" for a 10 basis point cut in Bank Rate by the first quarter of 2020.
"With the Fed, and ECB in easing mode, it will be hard for the Bank to have a significantly different tone."
Also scheduled for throughout the session are monetary policy decisions from central banks in Japan, Norway and Switzerland .
Next will be front and centre on investors' radar on Thursday, with the fashion retailer set to post its first half numbers.
According to analysts, the market spotlight will be firmly on the company's online arm, with analysts keen to assess whether the solid growth put in during the first quarter was sustained over the subsequent three months.
Thursday September 19
INTERIMS
Allied Minds , Cambridge Cognition Holdings, Distribution Finance Capital Holdings, Distribution Finance Capital Holdings, Hvivo, Next, The City Pub Group , Xeros Technology Group
INTERIM DIVIDEND PAYMENT DATE
Hochschild Mining, Rio Tinto, Sabre Insurance Group
INTERIM EX-DIVIDEND DATE
888 Holdings, AIREA, Anexo Group , Bakkavor Group , Cairn Homes , Crest Nicholson Holdings, Drax Group, Driver Group, Epwin Group, Equiniti Group , Filta Group Holdings, Forterra, Good Energy Group, Gore Street Energy Storage Fund , Harworth Group, Henry Boot, HGCapital Trust, Hunters Property , International Public Partnerships Ltd., Irish Continental Group Units, Luceco , Macfarlane Group, Midwich Group, Non-Standard Finance, Nucleus Financial Group , Old Mutual Limited NPV (DI), Petrofac Ltd., Playtech, PPHE Hotel Group Ltd, Property Franchise Group, Sanne Group, The Simplybiz Group, Unite Group, Vitec Group
QUARTERLY PAYMENT DATE
Brunner Inv Trust
QUARTERLY EX-DIVIDEND DATE
Aberdeen Diversified Income and Growth Trust , Standard Life Private Equity Trust
INTERNATIONAL ECONOMIC ANNOUNCEMENTS
Continuing Claims (US) (13:30)
Current Account (EU) (09:00)
Current Account (US) (13:30)
Existing Home Sales (US) (15:00)
Initial Jobless Claims (US) (13:30)
Wholesale Price Index (GER) (07:00)
FINALS
Bluefield Solar Income Fund Limited, Clinigen Group, Wilmington
SPECIAL DIVIDEND PAYMENT DATE
Rio Tinto
SPECIAL EX-DIVIDEND DATE
Dunelm Group
AGMS
Auto Trader Group , Begbies Traynor Group, Cambium Global Timberland Ltd., Diageo, Dish TV India Limited GDR (Each Repr One Shr), ECO Animal Health Group, Empyrean Energy, Foresight Solar & Infrastructure VCT, Gateley (Holdings) , Gresham House Strategic , Induction Healthcare Group, Peel Hotels, Twentyfour Income Fund Limited Ord Red, Veltyco Group
UK ECONOMIC ANNOUNCEMENTS
BoE Interest Rate Decision (12:00)
FINAL DIVIDEND PAYMENT DATE
Solid State
FINAL EX-DIVIDEND DATE
BCA Marketplace, Braveheart Investment Group, Clipper Logistics , Consort Medical, Dart Group, Gateley (Holdings) , Hargreaves Services, Rank Group, Redrow, Sophos Group