Thursday preview: Barclays, Centrica, Playtech and Serco results in focus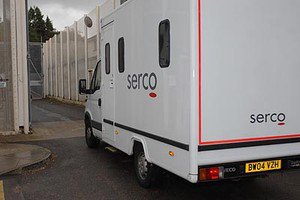 Continuing the series of banks reporting this week, Barclays results on Thursday come alongside those from Anglo American, BAE Systems, British American Tobacco, Centrica, Playtech, RSA Insurance and Serco.
Macro data includes the second estimate of UK gross domestic product, which is expected to be confirmed at 0.5%, with the Office for National Statistics also putting out the index of services. The CBI will also publish its distributive trades survey, covering the retail industry.
Barclays final results come after a mixed 2017 where the bank's shares fell more than 9%, capped by December's announcement that annual post-tax profit will be hit by a one-off charge of around £1bn as a result of Donald Trump's new US tax laws but will see a benefit thereafter.
The bank, which also completed the sale of its African subsidiary in December, said it expects its group tier-one capital ratio to drop by around 20 basis points, while tangible net asset value per share is seen declining by approximately 6p.
At the third-quarter results, CEO Jes Staley shared new targets for 2019 and 2020: a group return on tangible equity of greater than 9% in 2019 and greater than 10% in 2020, a "firm" target range for costs to fall from 2017's £14.2-14.3bn to £13.6-13.9bn for 2019, excluding litigation and conduct charges, but also "depending on proactive investment choices we make in that year".
For the fourth quarter, analysts at UBS expect group PBT of £562m excluding notable items and said management will be providing their dividend policy alongside results, forecasting a 3p full year dividend and retaining a ratio of paying near-60% of earnings for 2018 and retaining a near 13% CET1 ratio. "On our estimates this sees Barclays delivering a ~2.5% yield in 2018."
Anglo American will report final results after last month unveiling flat fourth-quarter copper production and stronger diamond output, supported by stronger trading conditions.
Deutsche Bank forecast EBITDA of $8.6bn, net debt of $5.4bn and predicted the company will stick to its 40% payout policy, resulting in a $1.06 dividend per share (including the announced US$48c interim dividend).
"With the balance sheet deleveraging rapidly due to high coal prices, we model an increase in the payout level for FY18 to 50% [with a] DPS of US$1.32 per share".
As the only mining major not to host a capital markets day in the last quarter, "the CEO's latest outlook and strategy will be a focus area", analysts said, following the election of Cyril Ramaphosa as the leader of South Africa's ruling ANC party and improved sentiment towards the company and the country more broadly. "Also, we think the strategy of divestments and deleveraging has now reached an end point."
BAE Systems is expected to report £2bn of EBITDA and 42.5p earnings per share, according to the average of analyst forecasts .
Deutsche's aerospace and defence analysts pointed out three things to look out for in the results: the outlook and scope for upside in platforms and services in the US; the outlook for electronic systems and cyber as management may slow growth to restore profitability, offset by outperformance in electronic systems; and any updates on export contracts.
"We expect key investor focus to be on: 1) 2018 outlook for cash and dividend, 2) the UK defence budget and its impact, 3) strategic view of the cyber business profitability progress and the roadmap to higher margins beyond 2018, 4) the volume leverage benefit in the US Platforms and ES businesses, 5) outlook for Typhoon production, especially after the recent Qatar order and its down-payment profile."
British American Tobacco at its pre-close update in December said it anticipated full year industry volume to be down around 4%, with BAT outperforming the industry, driven by continued good market share growth.
Second half organic operating profit growth would reflect the benefit from the phasing of volume shipments, offset by a more difficult pricing environment in some markets, with earnings per share due to benefit from a reduced currency translation tailwind of 5%.
Revenues of £20.6bn, PBT of £8.26bn and EPS of 280.43p, or 283.3p on an adjusted diluted basis.
Centrica warned in November that its annual profit would miss market expectations due to poor performance at its business energy supply division, sending its shares to an 18-year low. The owner of British Gas blamed competitive market conditions for business energy supply in North America and the UK and will take a one-off charge of £46m after reviewing the value of unbilled North America power revenues.
The consensus, according to Factset, is for £27.4bn, PBT of £945m and EPS of 12.42p.
UBS expects a "moderately positive" report, with most of the bad news out already. "December was also cold in the UK, which could help slightly, and we expect Centrica to confirm the 12p dividend for 2017 (although not yet to confirm the 2018 dividend, as in our view they will wait until after the details of the proposed UK tariff cap are known).
"On the other hand industry data suggests switching levels remained strong through Q4 and net losses from large suppliers continued – since SSE reported broadly flat customer numbers, it is possible Centrica could have more bad news to report on customer accounts."
Playtech's also will be updating the market after a profit warning in November.
UBS forecast revenues of €816m, with €723m in gaming and €92m in financials, leading to EBITDA of €324m, group EPS of 69 cents and a dividend of 28 cents. Broker Numis forecasts revenue of €824m and EBITDA of €325m.
Moneysupermarket will be updating investors having last reported in mid-October, when quarterly revenues were up 6%, lifting nine-month sales 5%.
The market is expecting revenues of £335.7m, operating profit £112m, adjusted PBT of £111.7m and an adjusted diluted EPS of 16.6p.
Broker Numis also expects new CEO Mark Lewis to outline his findings after almost 12 months in the job, as well as his medium term vision for the group, "this could well prove to be the key share price driver on the day".
Finals are also due from outsourcer Serco, which at its pre-close update indicated that 2017 trading profit will be at the upper end of the £65-70m guidance range, with net debt towards the lower end of the £150-200m range.
On this basis, Numis believes there is limited scope for surprise in the results. "Of greater interest is the progression towards management's profit guidance of circa £80m in 2018E and circa £100m in 2019E, with management having outlined cost savings from finance, IT and operating model transformation at the December capital markets event."
On the downside, the bidding pipeline reduced to circa £4-5bn in December from £7.9bn in June owing to £3bn of order intake in the year and a less predictable bidding environment, particularly in the UK.
Thursday 22 February
INTERNATIONAL ECONOMIC ANNOUNCEMENTS
Continuing Claims (US) (13:30)
Crude Oil Inventories (US) (15:30)
Gross Domestic Product (GER) (07:00)
IFO Business Climate (GER) (09:00)
IFO Expectations (GER) (09:00)
Initial Jobless Claims (US) (13:30)
UK ECONOMIC ANNOUNCEMENTS
CBI Distributive Trades Surveys (11:00)
GDP (Preliminary) (09:30)
Index of Services (09:30)
Q4
Hellenic Telecom Industries SA ADS, TBC Bank Group
FINALS
Anglo American, Arbuthnot Banking Group, BAE Systems, Barclays, Bouygues SA, British American Tobacco, Centrica, Hellenic Telecom Industries SA ADS, Intu Properties, Kaz Minerals , Macfarlane Group, Moneysupermarket.com Group, Morgan Sindall Group, Playtech, Rathbone Brothers, RSA Insurance Group, Serco Group, TBC Bank Group, Vitec Group
INTERIMS
Go-Ahead Group, Hays, Wilmington
TRADING ANNOUNCEMENTS
Hansard Global, Safestore Holdings
SPECIAL EX-DIVIDEND DATE
Hargreave Hale AIM VCT 2, Independent Inv Trust, Plus500 Ltd (DI)
AGMS
APC Technology Group, Zytronic
FINAL EX-DIVIDEND DATE
Blackrock Throgmorton Trust, Imperial Brands , Independent Inv Trust, Jersey Electricity 'A' Shares, Lancashire Holdings Limited, Plus500 Ltd (DI), Shoe Zone, Zytronic
INTERIM EX-DIVIDEND DATE
Aberdeen Private Equity Fund Ltd. Sterling Part Shares, Diageo, Downing Four VCT DP2011 Low Carb, Downing Four VCT DP67 , Hargreaves Services, Heath (Samuel) & Sons, Oxford Instruments, Stewart & Wight
QUARTERLY PAYMENT DATE
Impact Healthcare Reit
QUARTERLY EX-DIVIDEND DATE
Brunner Inv Trust, Carnival, GlaxoSmithKline, NextEnergy Solar Fund Limited Red, RM Secured Direct Lending