Thursday preview: Brexit and US-China trade talks in focus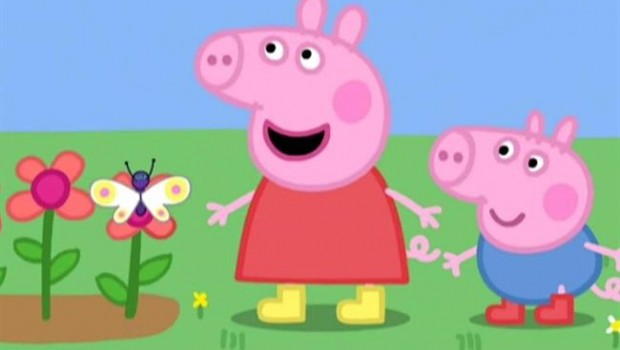 Brexit will continue to be front-and-centre on investors' radar on Thursday, as negotiating teams for the Labour party and the government meet to try and thrash out an agreement on how to move forward and avoid a 'no deal' Brexit on 12 April.
The aim was to agree on a deal that could be voted on by MPs before the next EU summit on 10 April.
Failing that, the PM had reportedly said she would ask Brussels for another short extension, to 22 May, in order to buy more time for lawmakers in Parliament to reach an agreement, although the EU had already stated it would only grant another short extension if a deal had been agreed beforehand.
The only other option on the table from the EU's point of view is to go for a longer extension, until after the summer, or risk harm to the bloc's parliamentary elections, an alternative that European Commission president Jean Claude Juncker said he is not willing to do.
Investors will also be watching for confirmation, or otherwise, that the Cooper-Letwin bill that would require the PM to seek an extension to Article 50 beyond 12 April in order to avoid a hard Brexit, to a date of her choosing, had been passed in the Commons on Wednesday evening.
In parallel to all of the above, markets around the world are likely to continue to be in thrall to any incoming headlines from the US-China trade talks, even as they bide their time ahead of Friday' all-important monthly US non-farm payrolls report.
Entertainment One is set to update shareholders and financial markets on recent trading.
With the shares changing hands just below their 52-week and record highs, at 450p, Numis's Steve Liechti says the update will be "important" for sentiment.
While light on numbers, information on a key driver of profitability, namely on releases and deliveries, which were are skewed towards the second half, was "important" for sentiment as it fed directly into profits.
Liechti also said he "liked" the company's content model "given global structural drivers" and its increased focus on quality, unique production and global distribution.
The analyst had penciled-in full-year 2019 sales of £1,047m, versus first half revenues of £405m, for EBITD of $195m against £60m for he first six months of the year.
Thursday April 04
INTERIM DIVIDEND PAYMENT DATE
Ashmore Group, Genus, Pennon Group, South32 Limited (DI) , WYG
INTERIM EX-DIVIDEND DATE
1pm, Abbey, Ferguson, Finsbury Food Group, Manchester & London Investment Trust, Photo-Me International, RIT Capital Partners, Seneca Growth Capital Vct B, Smith (DS), Smiths Group, Softcat
QUARTERLY EX-DIVIDEND DATE
BMO Private Equity Trust, BMO UK High Income Trust , Duke Royalty Limited, Mercantile Investment Trust (The), Primary Health Properties, Schroder Income Growth Fund, SQN Asset Finance Income Fund Limited, SQN Asset Finance Income Fund Limited 'C Shares', SQN Secured Income Fund
INTERNATIONAL ECONOMIC ANNOUNCEMENTS
Continuing Claims (US) (13:30)
Initial Jobless Claims (US) (13:30)
FINALS
Concurrent Technologies, Hunters Property , Saga , Smart Metering Systems
ANNUAL REPORT
Avast, India Capital Growth Fund Ltd., Triple Point Social Housing Reit
SPECIAL DIVIDEND PAYMENT DATE
South32 Limited (DI)
SPECIAL EX-DIVIDEND DATE
BMO UK High Income Trust B Shares, Direct Line Insurance Group, Quartix Holdings
AGMS
Brunner Inv Trust, Fondul Proprietatea S.A. GDR (Reg S), Keras Resources , Leeds Building Society 13 3/8% Bearing Shares, Scottish American Inv Company
TRADING ANNOUNCEMENTS
Pershing Square Holdings Ltd NPV
FINAL DIVIDEND PAYMENT DATE
BBGI SICAV S.A. (DI), Rights & Issues Inv Trust Income Shares, St. Modwen Properties
FINAL EX-DIVIDEND DATE
4Imprint Group, Amino Technologies, British Smaller Companies VCT 2, Capital & Regional, Chemring Group, CLS Holdings, Convatec Group , Direct Line Insurance Group, Fisher (James) & Sons, Gresham Technologies, Hansteen Holdings, Hikma Pharmaceuticals, IMI, Lighthouse Group, Lloyds Banking Group, Man Group, Melrose Industries, Moneysupermarket.com Group, Oakley Capital Investments Ltd. (DI), Pearson, Quartix Holdings , Shore Capital Group Ltd., Smith & Nephew, Somero Enterprises Inc. (DI), SpaceandPeople, St James's Place, Synectics, Taylor Wimpey, TP ICAP, Travis Perkins, Tullow Oil, XLMedia