Friday preview: US tech giants, Natwest in the spotlight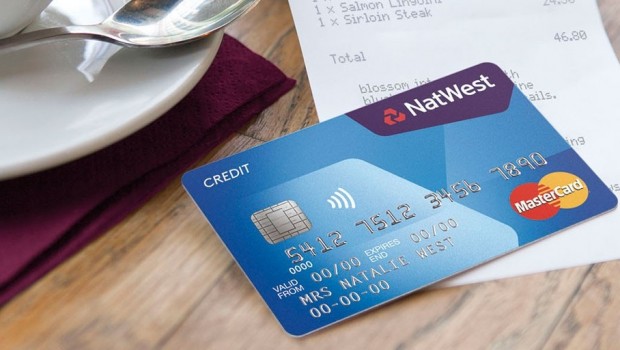 The focus at the end of the week will be firmly on the US technology sector as investors digest the results from three of the biggest corporate names globally, Apple, Amazon and Facebook.
Nevertheless, barring positive surprises, many investors would likely opt to sit on their hands heading into the 3 November elections in the States.
On the economic front meanwhile, a barrage of economic data was set for release on either side of the Atlantic.
The main releases to watch out for in the US would be personal income and spending figures for October, which feed straight into projections for fourth quarter GDP, and a final reading on consumer confidence in the same month, the latter courtesy of the University of Michigan.
In the euro area meanwhile, investors were keen to see Eurostat's preliminary estimate for third quarter GDP, especially given recent 'market chatter' around the risk of a so-called 'double dip' recession as Covid-19 lockdowns were reimposed across the Continent.
Tied to the above, Eurostat was also scheduled to give financial markets a first look at Eurozone consumer prices for October, with the core rate of CPI expected to be stuck at -0.2% year-on-year.
At her press conference the day before, European Central Bank chief, Christine Lagarde, was at pains to stress that at present inflation readings in the single currency bloc were negative not deflationary.
On home shores, Lloyds Bank's business barometre for October is the sole relevant economic indicator that is set for release.
For Natwest's third quarter, UBS analyst Jason Napier had penciled-in a 1% quarter-on-quarter drop in net interest income to £1.88bn, for a 6% decline on the year.
Adjusted profits before tax however were seen improving by 118% to £166m, after £939m of red ink for the three months to June.
Driving that improvement, Napier expected impairments to reduce by 62% on the quarter to £776m.
The lender's common equity Tier 1 ratio was seen declining from 17.2% to 16.7%.
Friday 30 October
INTERIMS
BION NPV
INTERIM DIVIDEND PAYMENT DATE
Aberdeen New India Investment Trust, Baillie Gifford China Growth Trust , Fidelity European Values, Gore Street Energy Storage Fund , HGCapital Trust, Jadestone Energy Inc NPV (DI), JPMorgan Russian Securities, Morrison (Wm) Supermarkets, Strix Group , Wynnstay Group, Xpediator
QUARTERLY PAYMENT DATE
BMO Private Equity Trust, Middlefield Canadian Income PCC, Standard Life Private Equity Trust, Value and Income Trust
INTERNATIONAL ECONOMIC ANNOUNCEMENTS
Chicago PMI (US) (13:45)
Gross Domestic Product (GER) (07:00)
Import Price Index (GER) (07:00)
Personal Consumption Expenditures (US) (13:30)
Personal Income (US) (13:30)
Personal Spending (US) (12:30)
Retail Sales (GER) (07:00)
U. of Michigan Confidence (US) (14:00)
Unemployment Rate (EU) (10:00)
Q3
NATWEST GROUP PLC ORD 100P, Seplat Petroleum Development Company (DI)
GMS
Anglesey Mining
FINALS
Oncimmune Holdings
SPECIAL DIVIDEND PAYMENT DATE
Albion Technology & General VCT, Crown Place VCT, Seneca Growth Capital Vct
EGMS
VietNam Holding Ltd
AGMS
Atlas Mara Limited (DI), Ferro-Alloy Resources Limited NPV, Gateley (Holdings) , Intosol Holdings , Maxcyte (DI), Provexis, Sensyne Health, Smartspace Software , Springfield Properties , VietNam Holding Ltd, Zanaga Iron Ore Co. Ltd (DI)
TRADING ANNOUNCEMENTS
AIB Group, Convatec Group , Vivo Energy
UK ECONOMIC ANNOUNCEMENTS
BRC Shop Price Index (00:01)
FINAL DIVIDEND PAYMENT DATE
Alumasc Group, City of London Investment Group, Creightons, Fletcher King, Hargreaves Services, Standard Life UK Smaller Companies Trust