Friday preview: US non-farm payrolls, ECB officials in the spotlight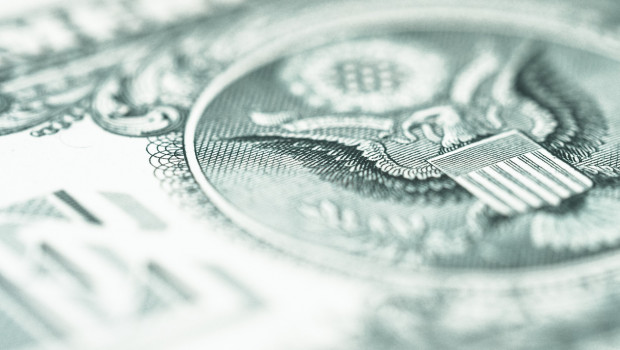 All eyes at the end of the week were to be on the US non-farm payrolls report for the month of November.
Consensus was for a further slowdown in the pace of hiring from the 261,000 observed in October to 200,000 for last month.
The rate of unemployment meanwhile was expected to have remained steady at 3.7%.
Average hourly earnings were seen increasing by 0.3% month-on-month alongside, but the annual rate of increase was expected to have ticked lower by one tenth of a percentage point to 4.6%.
At 1515 GMT, Chicago Fed chief Charles Evans was due to speak at a conference, albeit on the role and effectiveness of financial regulation.
Across the Channel meantime, both European Central Bank president, Christine Lagarde, and her number two, Luis de Guindos, were scheduled to take to the podium, at 0240 GMT and 1200 GMT, respectively.
Also due out, at 1100 GMT, was a reading for euro area producer prices covering the month of October.
No major economic releases were scheduled in the UK nor in Asia.
Friday 02 December
INTERIMS
Mind Gym
INTERIM DIVIDEND PAYMENT DATE
Bloomsbury Publishing, Bytes Technology Group , Frenkel Topping Group, Hilton Food Group, Maven Income & Growth VCT, ProVen Growth & Income VCT, ProVen VCT, Steppe Cement Ltd, SThree, The Mission Group, Young & Co's Brewery 'A' Shares, Young & Co's Brewery (Non-Voting)
QUARTERLY PAYMENT DATE
Greencoat Renewables (CDI), Honeywell International Inc., ICG Enterprise Trust, Thomaslloyd Energy Impact Trust , Thomaslloyd Energy Impact Trust
INTERNATIONAL ECONOMIC ANNOUNCEMENTS
Balance of Trade (GER) (07:00)
Non-Farm Payrolls (US) (13:30)
Producer Price Index (EU) (10:00)
Unemployment Rate (US) (13:30)
GMS
De La Rue
SPECIAL EX-DIVIDEND DATE
SLF Realisation Fund Limited C Shs NPV, SLF Realisation Fund Limited NPV
AGMS
Global Petroleum Ltd., Highbridge Tactical Credit Fund Limited NVP GBP , Orosur Mining Inc, Revolution Bars Group, Ruffer Investment Company Ltd Red PTG Pref Shares, Schroder BSC Social Impact Trust, SLF Realisation Fund Limited NPV
FINAL DIVIDEND PAYMENT DATE
CVS Group, Sylvania Platinum Ltd (DI), The European Smaller Companies Trust