Friday preview: US non-farm payrolls, BoJ meeting in focus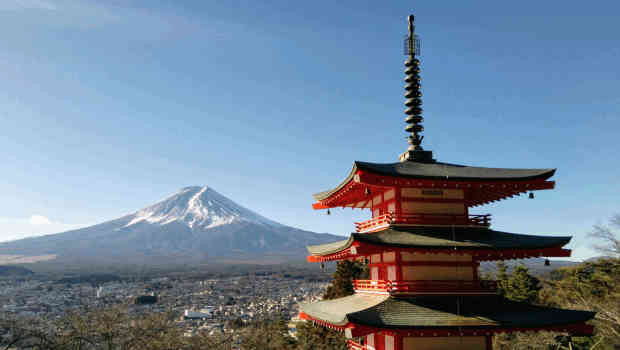 Investors around the world were expectant ahead of the release of the February non-farm payrolls report in the US.
Whilst always a key report, this time around it would be even more relevant given how futures markets were finely balanced between discounting a 25 or 50 basis point interest rate hike at the Federal Reserve's 21-22 March policy meeting.
Consensus was for a slowdown in the pace of hiring from January's breakneck pace of 517,000 to 215,000.
Average hourly earnings meanwhile were seen rising by 0.3% month-on-month, the same as in January, which nevertheless would serve to push the annual rate of increase from 4.4% to 4.8%.
But what would matter most was whether the reduction in the pace of hiring and salary growth was sufficient to placate the Fed, even if only for now.
Should the consensus be proved right then the situation might continue to be finely balanced.
Against that backdrop, overnight rate-setters at the Bank of Japan would announce their latest interest rate decision.
No change in policy was anticipated, not least as a new Governor was set to take over starting from the following meeting.
Nonetheless, economists at Barclays Research believed that there was a possibility that a reference might be made to a comprehensive review of policy as had already been asked for by one member.
"The BoJ's final Kuroda-era policy meeting should leave policy unchanged, given the risk that any tweaks could cause long-term yields to rise, push JPY higher and add to volatility into the financial year-end. Still, a BoJ survey shows the bond market has only got more dysfunctional since December, leading some to view this meeting as "live"," they added.
On home shores, at 0700 GMT the Office for National Statistics was due to publish a reading for gross domestic product in January.
Economists were anticipating a month-on-month pace of expansion of 0.1%.
According to Barclays, GDP was nevertheless on an underlying downward trend as a result of higher energy prices, mortgage rates and higher interest rates more generally.
In the euro area, German and Spanish harmonised consumer price data for February were set for release at 0700 GMT and 0800 GMT, respectively.
Friday 10 March
INTERIMS
Mineral & Financial Investments Limited (DI)
AGMs
Atrato Onsite Energy
ANNUAL REPORT
BP, CRH (CDI)
FINAL DIVIDEND PAYMENT DATE
Ramsdens Holdings, Avon Protection, Victorian Plumbing Group
INTERIM EX-DIVIDEND DATE
Base Resources Ltd
INTERIM DIVIDEND PAYMENT DATE
LXI Reit, S&U, Residential Secure Income, Impax Environmental Markets, I3 Energy, Triple Point Vct 2011 A, Triple Point VCT 2011 'B', Civitas Social Housing
SPECIAL DIVIDEND PAYMENT DATE
Victorian Plumbing Group
QUARTERLY PAYMENT DATE
INTERNATIONAL BUSINESS MACHINES CORPORATION COM STK USD0.20 (CDI)
UK ECONOMIC ANNOUNCEMENTS
Index of Services (07:00)
Gross Domestic Product (07:00)
Balance of Trade (07:00)
Industrial Production (07:00)
Manufacturing Production (07:00)
INTERNATIONAL ECONOMIC ANNOUNCEMENTS
Consumer Price Index (GER) (07:00)
Non-Farm Payrolls (US) (13:30)
Unemployment Rate (US) (13:30)
U. of Michigan Confidence (Prelim) (US) (15:00)