Friday preview: US inflation data, UK retail sales figures in focus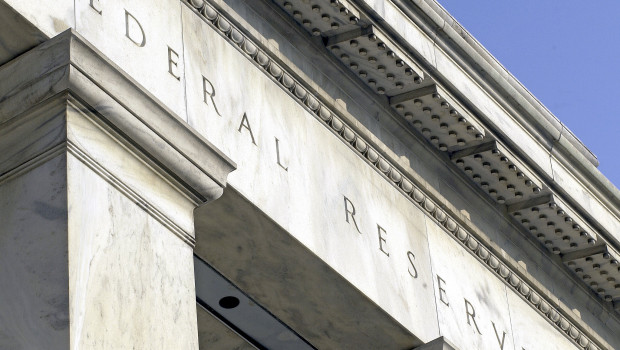 All eyes at the end of the week would continue to be trained on the debt ceiling negotiations in the States.
Against that backdrop, at 1330 BST the Department of Commerce was scheduled to release a reading for the Federal Reserve's key inflation indicator in the month of April.
Consensus was for the year-on-year rate of increase in the price deflator for personal consumption expenditures to have dipped from 4.6% in March to 4.5% for April.
Also due out were readings for consumption and income growth and a report for durable goods orders, all for that same month.
A final reading for the University of Michigan's consumer confidence survey in May were also expected, at 1500 BST; including readings for closely followed gauges of inflation expectations.
On home shores, at 0700 BST the Office for National Statistics would release retail sales data for April.
They would be preceded overnight by a reading for core consumer prices in Tokyo covering the month of May.
Friday 26 May
INTERIMS
IntegraFin Holding
INTERIM DIVIDEND PAYMENT DATE
Income & Growth VCT , Mobeus Income & Growth 4 Vct, Mobeus Income & Growth Vct, Nippon Active Value Fund
INTERIM EX-DIVIDEND DATE
NOTTS.B.S. 7 7/8% PERM INT BEARING SHS
QUARTERLY PAYMENT DATE
Supermarket Income Reit, Tetragon Financial Group Limited
INTERNATIONAL ECONOMIC ANNOUNCEMENTS
Durable Goods Orders (US) (13:30)
Personal Consumption Expenditures (US) (13:30)
Personal Income (US) (13:30)
Personal Spending (US) (13:30)
U. of Michigan Confidence (US) (15:00)
Wholesales Inventories (US) (13:30)
GMS
Solgenics Limited (DI)
FINALS
Volvere
ANNUAL REPORT
HarbourVest Global Private Equity Limited A Shs
EGMS
TotalEnergies SE
AGMS
Bank of Cyprus Holdings Public Limited Company (CDI), Barr (A.G.), China Pacific Insurance (Group) Co., Ltd GDR (Reg S), Glencore , Keywords Studios, Old Mutual Limited NPV (DI), Spectris, TotalEnergies SE, XLMedia
UK ECONOMIC ANNOUNCEMENTS
Retail Sales (07:00)
FINAL DIVIDEND PAYMENT DATE
AVI Japan Opportunity Trust , Centaur Media, Chesnara, Clarkson, Croda International, Fresnillo, Greggs, Gresham House, Gresham Technologies, Harworth Group, Merchants Trust, One Media IP Group, Rightmove, Robert Walters, Senior, Stelrad Group , STV Group, Toyota Motor Corp., TT Electronics, Tyman, Unite Group
FINAL EX-DIVIDEND DATE
LMS Capital