Friday preview: US consumer confidence, JD Wetherspoon in focus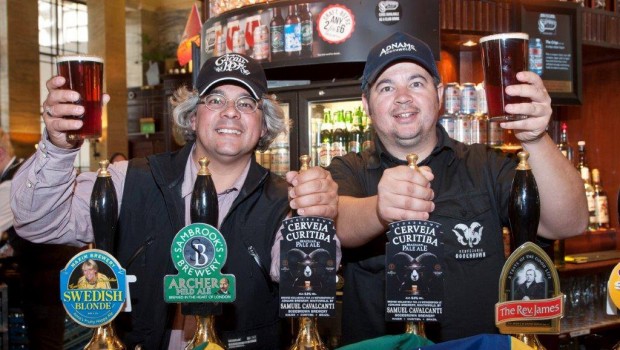 The end of the week will see the market spotlight swivel back towards the States, where a slew of economic reports are scheduled to be released on import prices and retail sales in August, alongside a preliminary reading on consumer confidence for September.
Of those, the the latter will be the most important one, given that it is robust household spending that has been buoying economic activity in the States thus far in 2019.
Consensus is expecting the University of Michigan's consumer confidence index to edge up from 89.8 at the end of August to 90.2.
Meanwhile, on the corporate front, pub owner JD Wetherspoon is set to release its latest full-year figures which analysts expect to reveal a 7.4% jump in total sales, although the company warned investors in July to expect a dip in profits on account of higher staff costs.
But according to Michael Hewson at CMC Markets UK: "Even so these numbers are well in excess of its sector peers which has seen them succumb to takeover or the disposal of key assets in order to keep themselves viable."
Friday September 13
INTERIM DIVIDEND PAYMENT DATE
Apax Global Alpha Limited , Chemring Group, Costain Group, IMI, Informa, Lloyds Banking Group, NMCN, Pearson, Quartix Holdings , RM, Transgloble Energy Corporation NPV (DI)
QUARTERLY PAYMENT DATE
Carnival
INTERNATIONAL ECONOMIC ANNOUNCEMENTS
Balance of Trade (EU) (10:00)
Business Inventories (US) (15:00)
Import and Export Price Indices (US) (13:30)
Retail Sales (US) (13:30)
U. of Michigan Confidence (Prelim) (US) (15:00)
FINALS
Wetherspoon (J.D.)
SPECIAL DIVIDEND PAYMENT DATE
Artemis Alpha Trust
EGMS
ROS Agro GDR REG S
AGMS
Panthera Resources , SVM UK Emerging Fund
TRADING ANNOUNCEMENTS
SThree, Wetherspoon (J.D.)
FINAL DIVIDEND PAYMENT DATE
Aberdeen New Dawn Investment Trust, Ashtead Group, Berkeley Group Holdings (The), D4T4 Solutions, Greene King, London & Associated Properties, Maven Income And Growth VCT 6 , Moneysupermarket.com Group, Severfield, Walker Crips Group