Friday preview: Industrial production, construction and trade in focus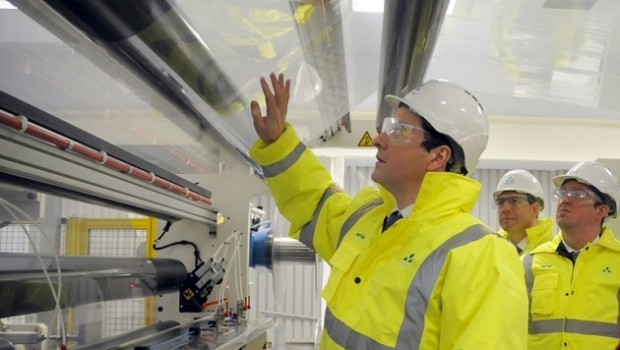 Friday should be quite quiet after recent events, with Victrex the biggest name expected to provide a trading update ahead of UK industrial production numbers later in the morning.
Polymer products manufacturer Victrex in December said it had kept up its momentum after lifting full-year profits towards the top of market expectations.
Friday's first-quarter update will only likely include sales and volumes levels for the start of the year.
"We expect a confident update with a strong start across the industrial businesses," said UBS, looking for stabilisation of the spine-related segment in the healthcare -facing operations. The Swiss bank estimates 11% volume growth as opposed to 9% for the full year, expect a modest pricing tailwind to take sales growth to circa 18% for the first half of the year, but dependent on forex hedging.
Deutsche Bank said forecast volumes would increase 5% to 851 tonnes, driven by growth in the core VPS business focused on transport, energy, other electronics applications and resellers. Consumer electronics volumes are expected to remain stable albeit at a low level of growth.
DB expects group revenues of £63m, up 14% driven by growth in VPS while Invibio is expected to remain flat. analysts see the valuation as "more interesting and the long-termgrowth story at Victrex also looks attractive, but with risks around the change of operating model (move downstream), management change (new CEO) and new industry supply we struggle to see catalysts for outperformance".
Industrial production at 0930 GMT is forecast to show a 0.9% decline.
For its preliminary GDP estimate, the Office for National Statistics used early responses to its monthly business survey to forecast a -0.9% month-to-month print for December production.
"This looks reasonable," said Pantheon Macroeconomics. "Their estimate that mining output collapsed by 17.5% looks spot-on, given data from producers. We also can't quibble with the estimate that manufacturing output rose by 0.6% month-to-month—surveys were strong in Q4—or that energy supply output recovered."
ONS will also update on construction output, having made an initial estimate that construction output fell 0.1% month-to-month in December, and on trade, where the deficit is expected to narrow to about £2.4bn in December from £2.8bn in November, reverting towards its 12-month average of £2.4bn.
Friday February 09
INTERNATIONAL ECONOMIC ANNOUNCEMENTS
Wholesales Inventories (US) (15:00)
UK ECONOMIC ANNOUNCEMENTS
Balance of Trade (09:30)
Industrial Production (09:30)
Manufacturing Production (09:30)
GMS
Victrex, WH Ireland Group
SPECIAL DIVIDEND PAYMENT DATE
Scottish Inv Trust, Sky
EGMS
GCP Infrastructure Investments Ltd
AGMS
GCP Infrastructure Investments Ltd, Port Erin Biopharma Investments Ltd, Shaftesbury, Victrex plc
FINAL DIVIDEND PAYMENT DATE
Blackrock Frontiers Investment Trust, Connect Group, Countryside Properties, Daily Mail and General Trust A (Non.V), Grainger, Gulf Investment Fund, Numis Corporation, Patisserie Holdings , Schroder UK Mid Cap Fund, Scottish Inv Trust, Servoca
INTERIM DIVIDEND PAYMENT DATE
Bisichi Mining, KCOM Group, Micro Focus International, QinetiQ Group
QUARTERLY PAYMENT DATE
British Land Company