Friday preview: Eurozone GDP, US retail sales in focus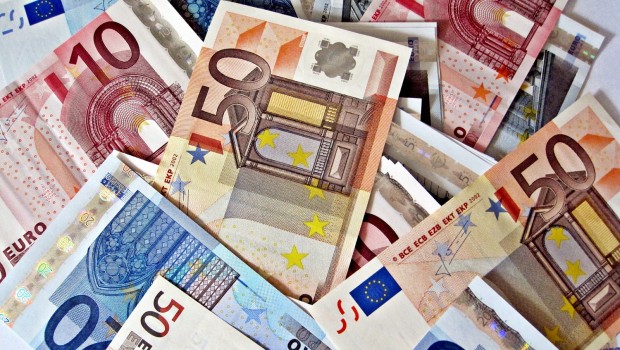 The eurozone will be front and centre of the economic agenda on Friday, as the second quarter GDP growth figures are set to be released mid-morning.
The quarter-on-quarter growth rate is expected to plunge to a contraction of 12.6%, from a 3.6% shrinking previously, as the effects of the Covid-19 pandemic took hold in the period.
On a year-on-year basis, the euro area's economy is anticipated to have shrunk by 15%, widening from the previous reading of 3.1%.
The state of the retail economy in the US is also keenly awaited, with retail sales expected to have picked up by 1.9% month-on-month in July, as Americans opened their wallets after the initial depths of the pandemic earlier in the year.
That would still be a slowing from the explosive 7.5% gain seen in the prior month, when the effects of pent-up demand were made apparent.
Among other economic releases pencilled in are the euro area's balance of trade and US industrial production, with a raft of industrial, investment and retail data due out of China overnight too.
It'll be a quiet day on the corporate front, with no FTSE 350 names due to report,
Friday 14 August 14
INTERIMS
Societatea Nationala De Gaze Naturale Romgaz S.A. GDR (Reg S), Verona Pharma, Westminster Group, Yew Grove Reit
INTERIM DIVIDEND PAYMENT DATE
Safestore Holdings
QUARTERLY PAYMENT DATE
Anglo Pacific Group, JPMorgan Asia Growth & Income, JPMorgan Japan Smaller Companies Trust, Marsh & Mclennan Cos Inc., SME Credit Realisation Fund Limited NPV
INTERNATIONAL ECONOMIC ANNOUNCEMENTS
Balance of Trade (EU) (10:00)
Business Inventories (US) (15:00)
Capacity Utilisation (US) (14:15)
GDP (Preliminary) (EU) (10:00)
Industrial Production (US) (14:15)
Retail Sales (US) (13:30)
U. of Michigan Confidence (Prelim) (US) (15:00)
GMS
Impax Environmental Markets
ANNUAL REPORT
Abbey, SIMEC Atlantis Energy Limited (DI)
AGMS
Adamas Finance Asia Limited (DI), Baker Steel Resources Trust Ltd., NewRiver REIT
FINAL DIVIDEND PAYMENT DATE
Gabelli Value Plus Trust , Immunodiagnostic Systems Holdings, MS International, Palace Capital , Stenprop Limited