Friday preview: UK GDP, US earnings season in the spotlight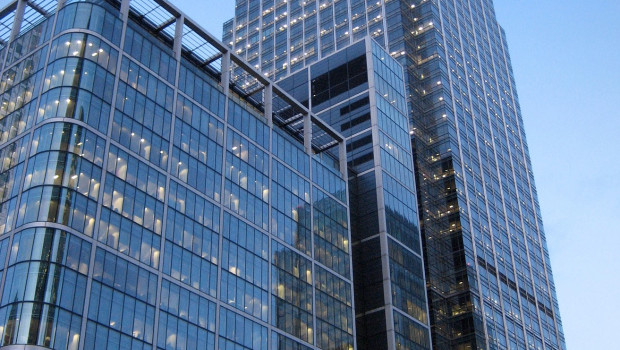 The market spotlight at the end of the week will be on a reading on UK gross domestic product for November and the start of the US earnings season.
At 0700 GMT, the Office for National Statistics is expected to report month-on-month growth of 0.7%, according to Barclays, on the back of a faster pace of expansion in construction and services, which would dwarf the consensus forecast of 0.4%.
Nevertheless, economists at Barclays conceded that there were downside risks to its projections due to the "broad-based lack of momentum".
Furthermore, the signal from the November data would be limited after Omicron hit the UK in December.
Against that backdrop, the US quarterly earnings season will get underway as Citigroup and JP Morgan update investors.
To take note of, overnight China's customs will release foreign trade in the last month of 2021.
Also scheduled to be published are a raft of economic data in the US, including reports on monthly retail sales and consumer confidence in January, the latter courtesy of the University of Michigan.
Across the Channel meanwhile, final readings are due out on Finnish, French, and Spanish consumer prices for the month of December.
Friday 14 January
INTERIM DIVIDEND PAYMENT DATE
Charles Stanley Group, Circle Property , Cropper (James), Devro, Discoverie Group, FIH Group , MS International, NewRiver REIT, Octopus AIM VCT, Octopus Apollo VCT, Oxford Instruments, Redde Northgate, Supreme , TR Property Inv Trust
QUARTERLY PAYMENT DATE
Tritax Eurobox (EUR), Tritax Eurobox (GBP), Yamana Gold Inc. NPV (CDI)
INTERNATIONAL ECONOMIC ANNOUNCEMENTS
Business Inventories (US) (15:00)
Capacity Utilisation (US) (14:15)
Consumer Price Index (GER) (07:00)
Import and Export Price Indices (US) (13:30)
Industrial Production (US) (14:15)
Retail Sales (US) (13:30)
U. of Michigan Confidence (Prelim) (US) (15:00)
SPECIAL DIVIDEND PAYMENT DATE
B&M European Value Retail S.A. (DI), Octopus Apollo VCT, Schroder European Real Estate Investment Trust
AGMS
Residential Secure Income
TRADING ANNOUNCEMENTS
Bellway, Currys , Experian
UK ECONOMIC ANNOUNCEMENTS
Balance of Trade (07:00)
Gross Domestic Product (07:00)
Index of Services (07:00)
Manufacturing Production (07:00)
FINAL DIVIDEND PAYMENT DATE
Associated British Foods, Northern Venture Trust, Scottish Oriental Smaller Companies Trust